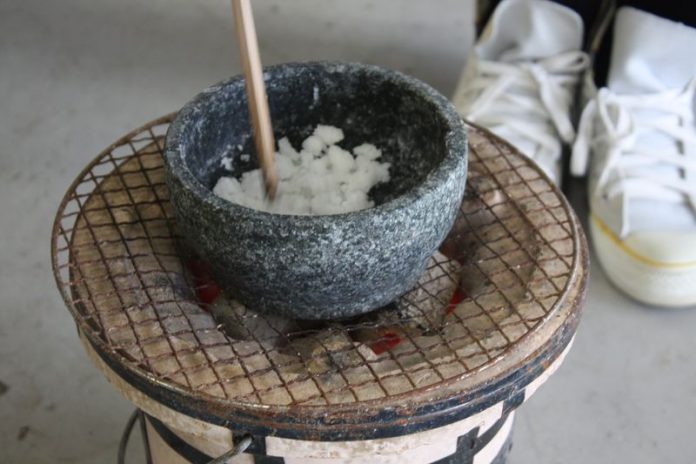 CONTRIBUTED BY MARY RICHARDSON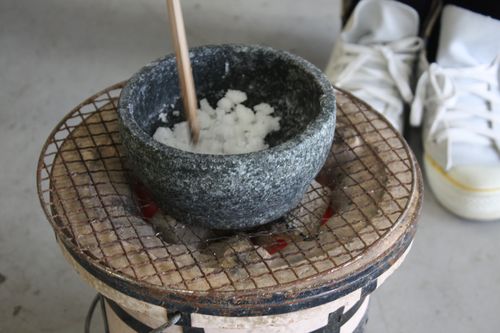 Next time you're looking for a fun activity for your family over the weekend, why not consider a visit to the Gala Sea Salt Factory in Yomitan?
I know you're thinking, what's so fun about salt?
That's what I thought too, but let me tell you, a visit to Gala is a great educational excursion for kids and adults.
Admission is free and you simply walk around the complex and observe the stages of salt making from start to finish. There you will see a Condensation tower where the sun aids in evaporating the water, the Brewing Center where the creation of the first salt crystals begins, and finally the Solar Crystallization house, where glittery crystals are formed.
There is a also a salt bar where you can taste salts from around the world with mildly differing colors and textures, which is super fun for kids. You can also taste and purchase various special Okinawan flavored salts for eating or scented bath salts for relaxing.
Next, for 1500 yen per person, you can make your own salt. The whole process takes about 30 minutes and at the end, you have a great souvenir in a small pottery jar to take home or share as a gift with family and friends. They also have glass-blowing and ceramics experience programs as well.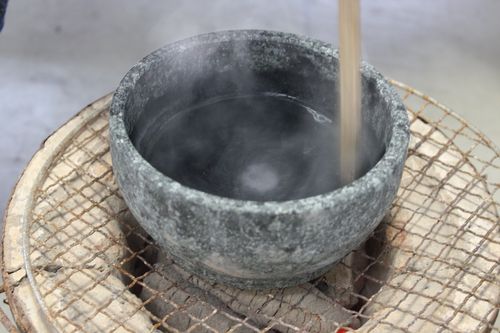 Teach your kids how seawater becomes salt using a hibachi stove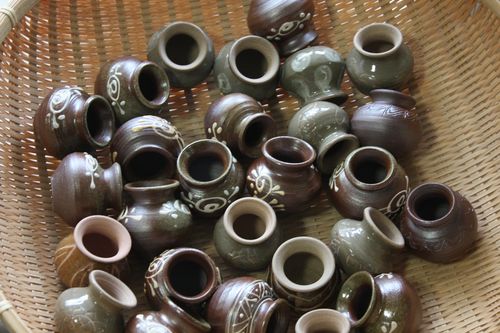 Choose a decorative pottery jar for storing your salt
Finally, Gala salt factory is unique for being an environmentally friendly no-waste operation. Since we're living on Okinawa, it's good karma to support a local industry.
An added bonus to the excursion is that they have an ice cream shop where you can enjoy none other than caramel salt flavored ice cream- delicious!
---
Gala Salt Factory
Hours: Daily from 9:00 am to 6:00 pm
Phone: 098-958-3940
Address: 915 Takashiho, Yomitan, Okinawa
GPS Coordinates: 26.4086091, 127.71648140000002