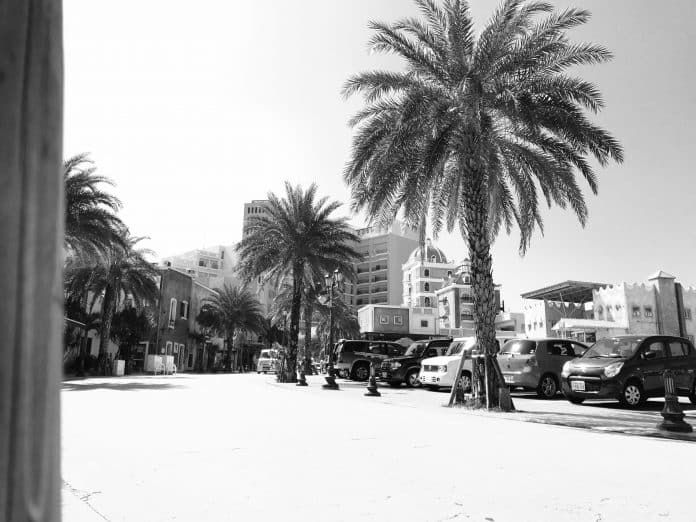 February 25th – March 26th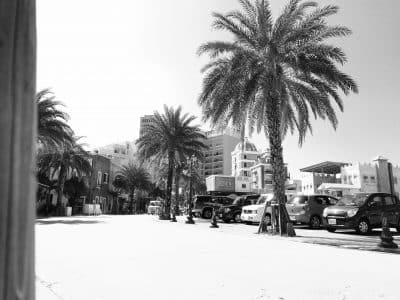 Okinawa Children's World Zoo and Museum – 8th Okinawa Children's Flower Festival 2017
In this fun, family-friendly event, the park will be decorated with flowers with- as the website put it- a theme of "magic and adventure." The hours are 9:30 a.m. to 5:30 p.m. and admission fee is 500 yen for adults, 200 yen for junior and senior high school students, 100 yen for children of elementary-school age. (see website for more information): https://app.okinawatimes.co.jp/cal/details.php?id=41622
Okinawa Children's Country Okinawa Prefecture Okinawa City Huya 5 – chome 7 No. 1
TEL: 098- 933- 4190 FAX: 098- 932- 1634
March 3rd – 20th
Azalea Eco Park, Higashi Village – Higashi Azalea Festival
Moving on, this annual event will run from 9 a.m. to 6 p.m. daily from the 3rd through the 20th in the beautiful Higashi Village area of northeastern Okinawa. Here you'll see more than 50,000 azalea bushes in bloom as well as beautiful sweeping views of the coast. Check their website for information about events happening throughout the festival and for how to find the park.
https://higashi-ecopark.com/english/access/
〒905-1204 Okinawa-ken, Kunigami-gun, Higashi-son, Taira, 766−1
March 4th
Kadena BX – OAARS (Okinawan American Animal Rescue Society) Adoption Event & Bake Sale
Those with base access can stop by the BX between 11 a.m. and 3 p.m. on Saturday to participate in this event sponsored by the Okinawan American Animal Rescue Society (which rescues stray and abandoned animals from local shelters and adopts them out to loving homes). https://www.oaarsrescue.com/
Kadena AFB, BX
March 5th
Ginowan Marina – Okinawa Food Flea
Enjoy a foodie paradise at the scenic Ginowan Marina where tons of food (and other goods) vendors will be set up from noon to 6 p.m. Admission is free but bring yen for food purchases and, inside tip, get there as early as possible. Since some of the more popular vendors tend to sell out rather early in the day! Visit the following link for more details, including a list of the vendors opening up shop at the event:
https://foodflea.okinawa/topics/2018/
真志喜4-4-1 Ginowan-shi, Okinawa 901-2224
Okinawa Karate Kaikan, Toshiro Tomigusuku City – Okinawa Karate Hall Grand Opening
Visit the on-site museum for free from 9 a.m. to 6 p.m. and enjoy various karate demonstrations to celebrate the grand opening. As karate is an important art in Okinawa this is an event that you should definitely check out! https://karatekaikan.jp/en/
854-1 Tomigusuku, Tomigusuku City, Okinawa Prefecture
Tel: 098-851-1025
March 12th
Ishikawa Dome – 2nd Yayoi Bullfighting Derby
Visit the Ishikawa Dome at 1 p.m. on Sunday, March 12th for an incredible exhibition of the local style of bullfighting. The cost of admission is 3,000 yen for locals and 2,000 yen for foreign guests. The following page has information about the event:
https://www.oki-islandguide.com/things_to_do/2nd-yayoi-bullfighting-derby
2298-1 Ishikawa, Uruma City
March 17th -18th
Ristorante Ippei – Okara Miso-Making Class
Vegetarians and foodies (and vegetarian foodies) will love this hands-on class making okara miso (with the ability to take away 2kg of miso at the end of the class) and the special tofu lunch at the end. The participation fee is 4500 yen per person and classes are scheduled for 10 a.m. to noon on either Friday the 17th or Saturday the 18th.
The posting says supplies are limited (so it might not be a bad idea to bring your own apron, large bowl – for making the miso, and hand towel). Check out the links for more information about the class (may need to use a translation program if you can't read Japanese), including how many spaces remain open in the class (2nd link).
https://calend-okinawa.com/event/info/okara201703-2.html  https://heartyparty.ti-da.net/
〒2004-0001 Okinawa City Okinawa City Otago 2 – chome 25-3: Tel 090-4536-6492
March 18th
Okinawa City Gymnasium – Ryukyu Golden Kings vs. San-En Neophoenix
Basketball fans: be sure to head to the Okinawa City Gymnasium to support our local team as they play against the San-En Neophoenix team! The game is at 7 p.m. (19:00) and you can visit the following pages for more information about their upcoming games and how to purchase tickets:
https://goldenkings.jp/ https://www.bleague-ticket.jp/club/rg/
〒 904-0032 Okinawa Prefecture Okinawa City 2 – 1 Omorisato City inside Koza Sports Park Tel: 098-897-7331
March 18th – 20th
Shuri Castle Park – Sundial-reading Event
This free event at Shuri Castle Park is educational in nature and shows how the time will be adjusted according to the park's sundial for the Spring Equinox. The event will start at 12:30 p.m. and last approximately 30 minutes. Please visit the following link for a detailed description of the event:
https://oki-park.jp/shurijo/events/detail/2511
Shuri Castle Park
Management Center 1-2 Shuri Kinjo-cho Naha-shi, Okinawa Prefecture 903-0815
TEL: 098-886-2020 FAX: 098-886-2022
March 26th
Motobu Town Multipurpose Event Space – Motobu Bullfighting Tournament
Sunday, March 26th, visit the Motobu Town Multipurpose Event Space (address at the end of this post) at 1 p.m. to enjoy a local bullfighting tournament! Admission is 2500 yen. https://www.oki-islandguide.com/things_to_do/motobu-bullfighting-tournament-2
1161 Urasaki, Motobu, Kunigami District, Okinawa Prefecture, Japan
Camp Lester – OAARS (Okinawan American Animal Rescue Society) Run Like An Animal 5k
Animal lovers might be interested in participating in this pet-friendly 5k on Camp Lester, the proceeds from which will go to the Okinawan American Animal Rescue Society's efforts to care for stray and abandoned animals in Okinawa!
However, this time around there's an 80s theme and those who sign up for the event by 11:59 p.m. on March 3rd get a t-shirt included and entry ticket. The 5k will run from 8 a.m. to approximately 10 a.m. (with sign-up occurring around 8 a.m. but the actual 5k starting around 9 a.m.). https://www.facebook.com/events/1871318353145182/
Camp Lester