Contributed by Maria Johns
Matsuri
The Matsuri Okinawa show is the perfect introduction to all things Okinawa. Matsuri translated is "festival" and this show was a festival of color, history, dance, and tradition on stage.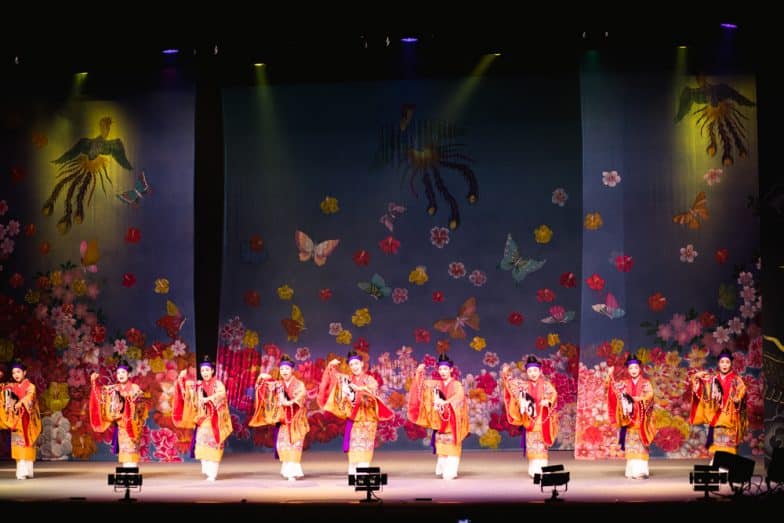 The Show
The show is in English so you truly become a part of the show. Every dance and performance on stage is explained through narration so you can understand the meanings. It's a awesome way to learn about Okinawa's culture and history, and brings so much more meaning to living on this beautiful island. The show is very interactive and performers come down the aisles to make you feel part of the show and excitement.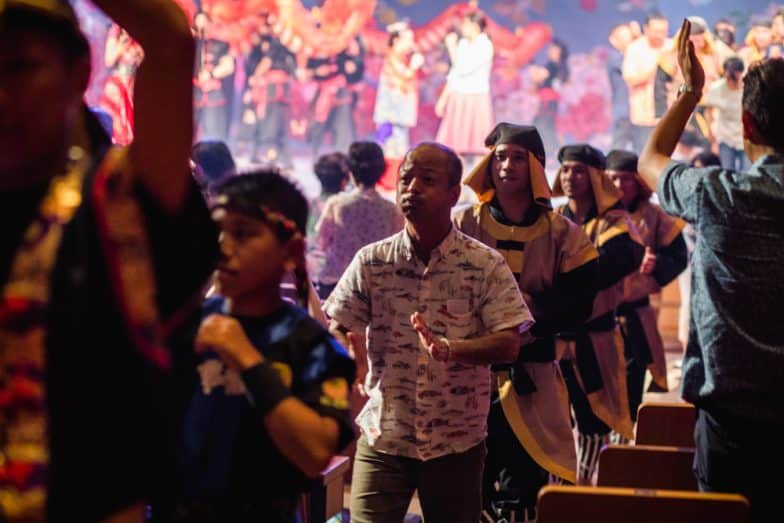 It starts with a narrated history of Okinawa , the Matsuri show then walks you through a journey of Okinawa's traditions and stories through dance. Dances such as the Ryukuan Dance "yotsutake", Taiko drumming (Chijinshu Wakata), and exciting dragon dances. There are large Shisa playfully engaging the audience with loud "chomps" and bouncing through the aisles delighting all the children especially! The dragon and shisa battle dance was gracefully mastered. After the shisa battle the dragon comes through the aisles enabling a very up close and personal view!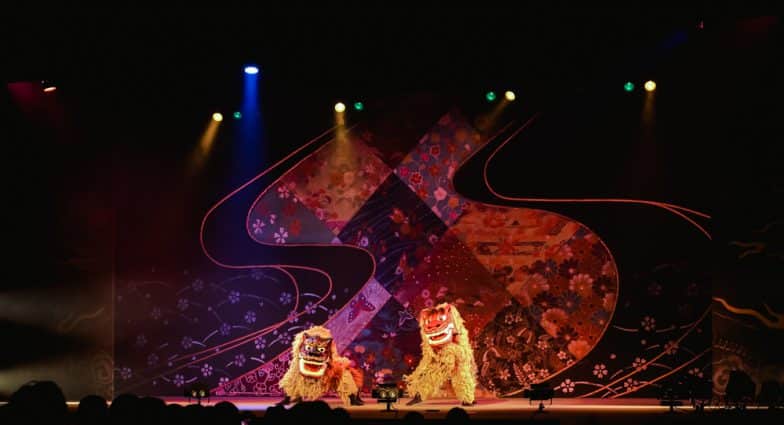 Live Performance
The last half of the show features 
Okinawan songs
 performed by a beautiful singer with an excellent voice! The hosts of the show then encourage audience participation offering opportunities to learn an 
Okinawan
 dance, hit a taiko drum and engage with the Shisa. It was thrilling, fun, and very entertaining!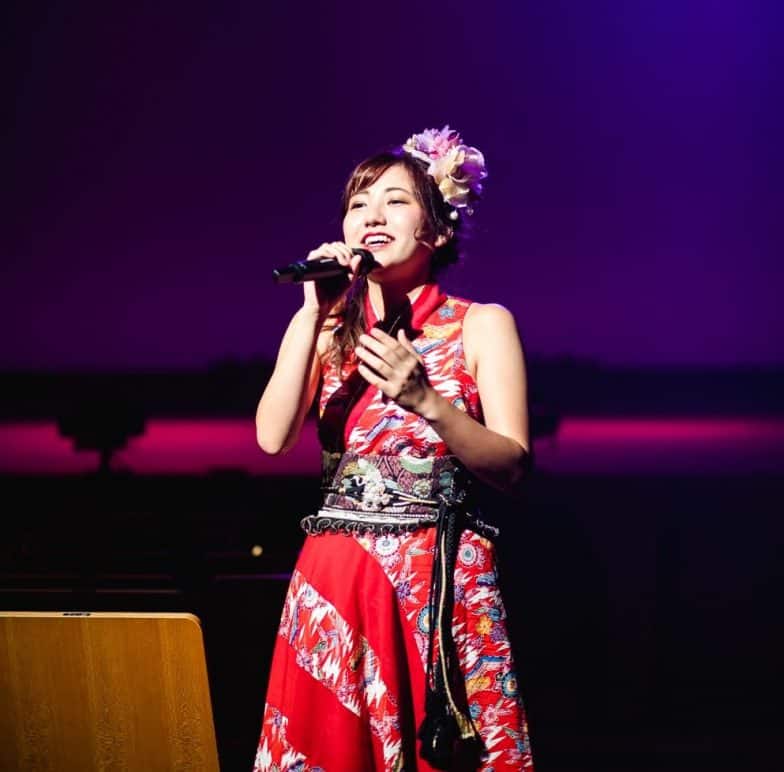 Get Tickets
If you would like to go see this show please click here to buy tickets. The tickets are discounted by 1300 yen per ticket so now is a great time to go. If you have any questions about booking a ticket please email us (editor at okinawahai.com)and we will help guide you through.