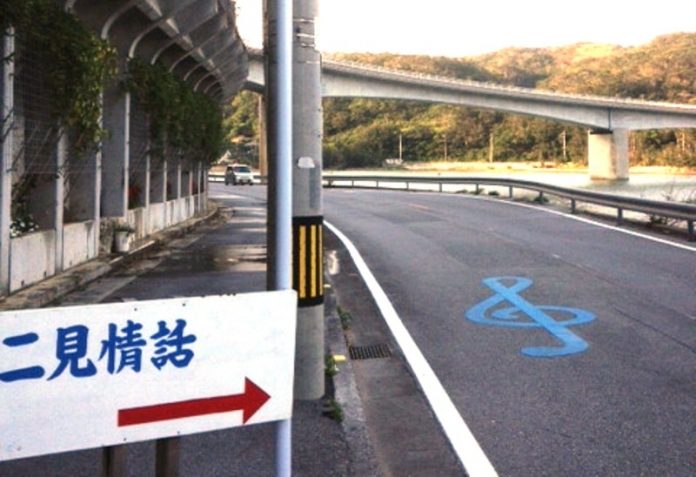 CONTRIBUTED BY AMY MADDOCKS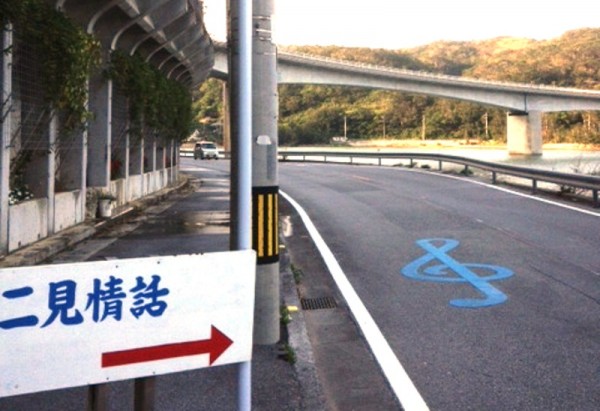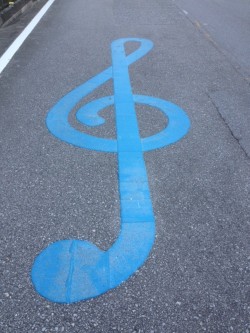 Get ready to be "wowed," my friends—or at least impressed a bit. If you haven't heard of Melody Road yet, you are missing out! Up north in a little town called Futami, in Nago City, there is a section of the road that has had lines cut into the concrete that play a song if you drive over them at the right speed. The village is very proud of this road, as you will plainly see by the loving care they have taken of that particular strip of road, going so far as to decorate the concrete barrier on the side with beautiful flowers and plants.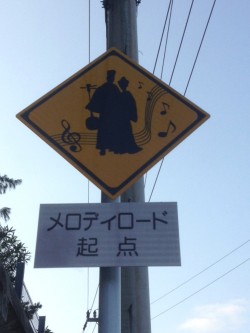 The tune you will hear played comes from a love story. As it is told, a man and woman sing of love and trials, and how they long to be together forever. The song begins by describing a beautiful place between a mountain and the sea, and it is here that the couple wishes to be married and spend eternity together, forgetting about war and hardship. This place was called Futami. The song was written by two Okinawans who were forced to leave Itoman and relocate during the war. They settled in Futami and the folk song, called Futami Jowa, was created. In November of 2012, 67 years after the original song was created, Melody Road was open to the public. 
To hear the song, make sure you are traveling north (the grooves are only on one side of the road) and drive at around 40 KPH. The song begins at the blue music symbol painted on the road, and there is a small dirt turn-around right next to the music symbol if you are traveling the opposite direction and need to turn around. Make sure your windows are down and you'll be able to hear the song. If you are like me, you'll turn around and do it several times! Also, we noticed while we were parked in the turn-around location, that you can even hear the song being played as other cars drive by. Another treat for the senses! 
As a last little bonus, if you are a Geocacher, we placed a cache in the area so you would be inspired to get a cache, hear a little music, and be a part of something extraordinary!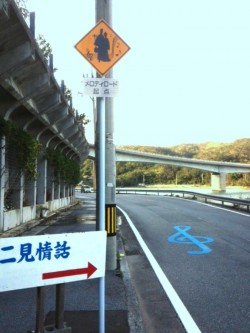 Directions: Take highway 329 north into Nago City, and then turn right onto highway 331. After you pass through two tunnels, take your first left. You'll need to pass the song and turn around in order to hear it. If you are a Geocacher, follow your GPS and it will lead you to the starting point!
For a more detailed article on the history of the song, go to https://www.mapitokinawa.com/2013/01/melody-road-futami-nago-city.html