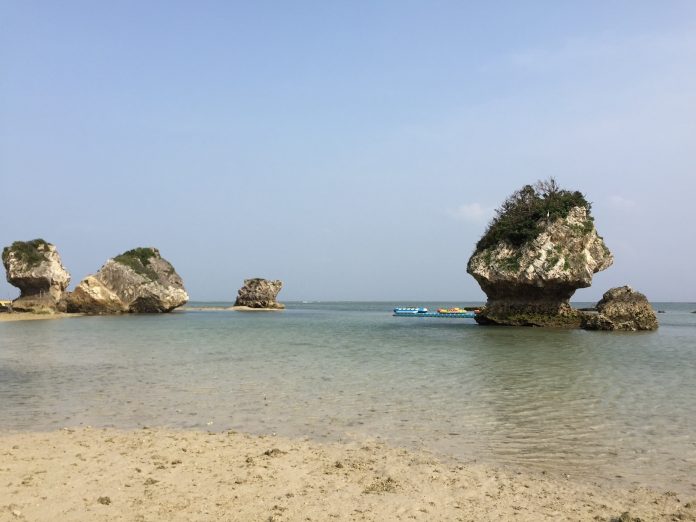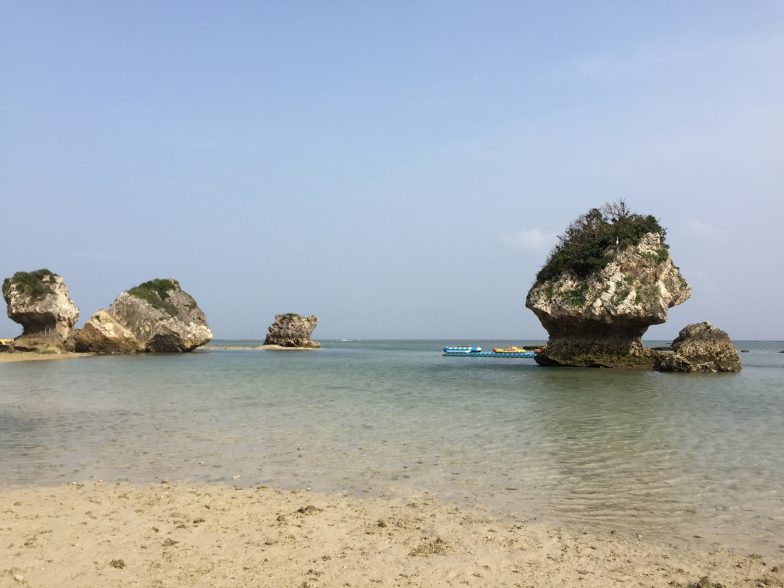 CONTRIBUTED BY ALICIA VELEK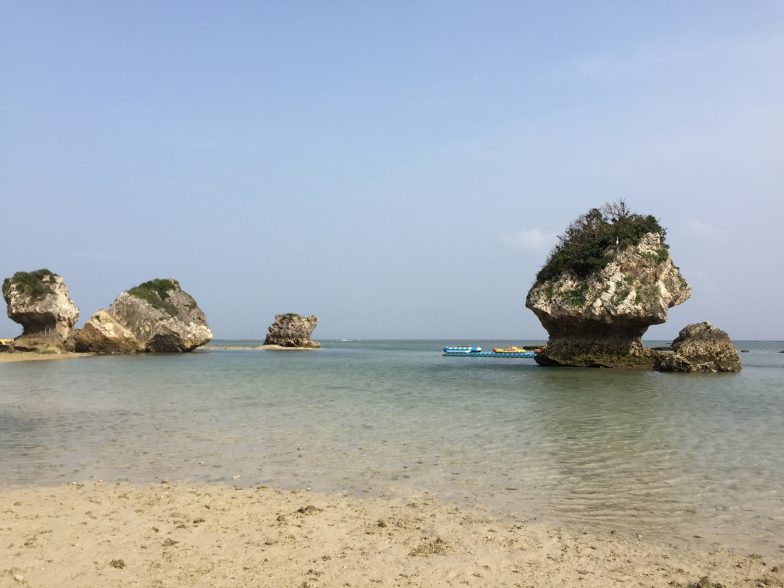 If you are anything like me, there is one thing on your mind this time of year as the weather warms up – the beach. Tucked away, just south of Nanjo, in southern Okinawa, is a gem known as Mibaru Beach (新原ビーチ). A short drive from Okinawa World and Sefa Utaki, my husband and I stumbled upon Mibaru on one of our Sunday afternoon adventures.
Upon pulling into the parking area (there is sufficient parking for a handful of cars), look for the blue arch that marks the entrance to the beach. There was a very friendly man working who greeted us, and to whom we paid 500 yen for parking. He also offered us a glass bottom boat ride – perhaps, another day.
The beach itself is free to enter. The area is beautiful and very serene. We counted maybe half a dozen other people in the time that we spent there. The beach would be great for relaxing on a towel or at a picnic table, but we chose to stroll. Mibaru Beach has a shoreline that is 2 kilometers long!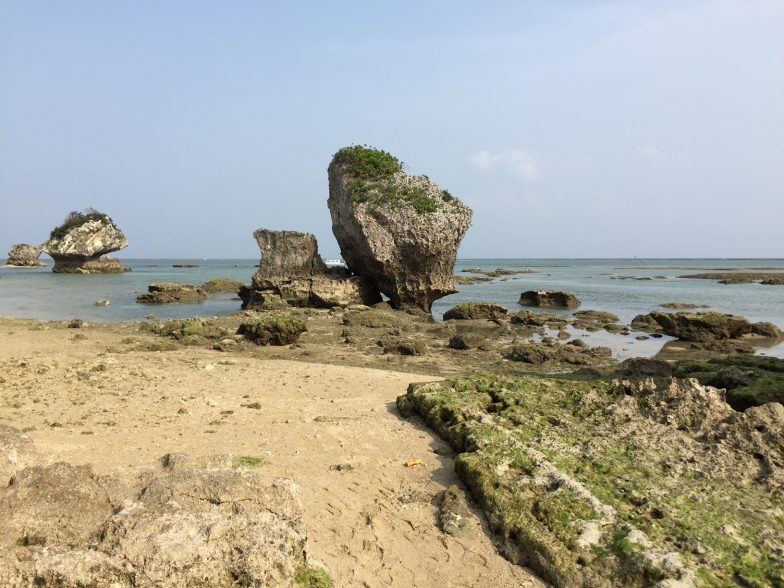 There are various rock formations in and out of the water, and the beaches were covered in all kinds of coral and shells. At the time we visited, the tide was very low, so there were rock and coral formations filled with little tide pools that were exposed and ready to explore. It was easily possible to walk off shore 100 meters with only our ankles in the water. In many of the tide pools, we saw shrimp, crabs and various kinds of fish. And this guy – can anyone identify this?!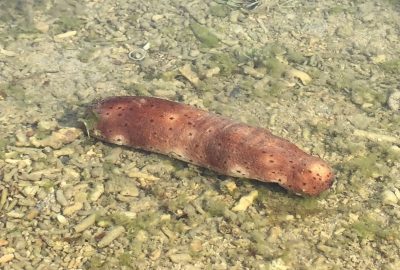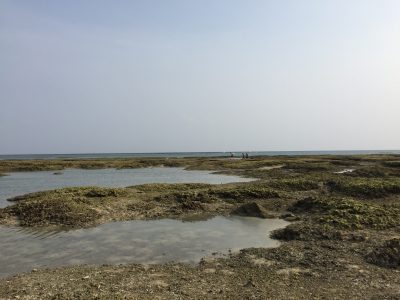 There is also a restaurant and shower/locker area, as well as rental equipment available for water sports in the summer months. Swimming and snorkeling are permitted all year round. We are already planning to return better prepared with our snorkeling gear!
Admission: The beach itself is free to enter
Parking: 500 yen for the day with sufficient space for a handful of cars
Address: 1599 Hyakuina Tamagusuku, Nanjo city
Directions: Take the expressway to Nishihara and follow the signs for Haebaru and route 82. Turn left on 507 and then left on 48. Make a left on to 331. Look for the sign on 331 pointing right towards Mibaru Beach. Although the sign on 331 is in English, the sign for the beach itself is not. After turning right off 331, you will make the third left (after the café, homes, and a few mermaid signs). This turn will take you right into the parking lot.
Coordinates: 26.1346061, 127.79101179999998