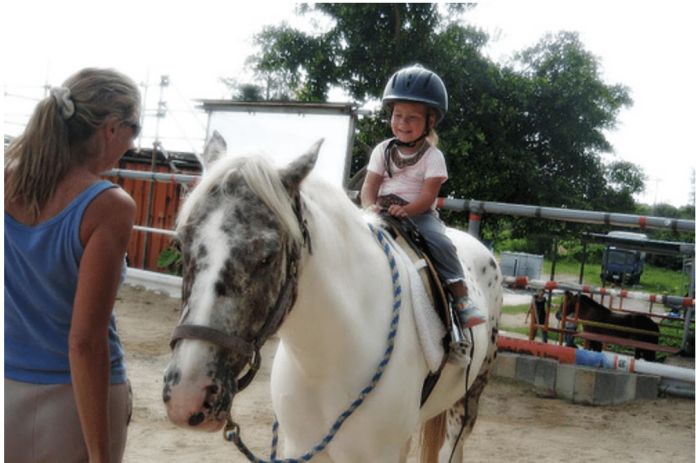 CONTRIBUTED BY DIANA MIDDLETON
My children love this and I usually take them here twice a year. The pony rides are only $10 and if we had more time, we would definitely do the lessons. My daughter is interested but I want to wait until she's a little older. Here's a picture of my very happy daughter getting a pony ride. Enjoy.
They are located just past the Courtney front gate north on 75.
Their SITE has more detailed information about what is offered and how much and so forth.