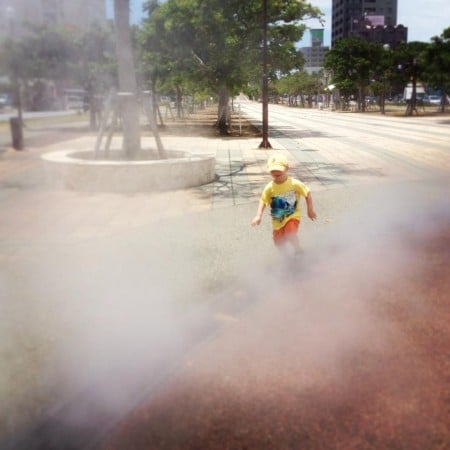 CONTRIBUTED BY HEATHER OLSEN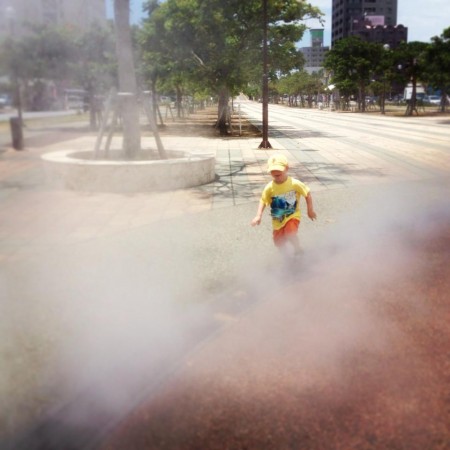 Spending the day in the sun while seeing the sights can be draining. If you are in the Naha area, head to the Mist Fountain to cool off. Behind the DFS galleria and next to the stairs of the Omoromachi Monorail station is located the Mist Fountain. The mist fountain consists of 566 special jets that are in the ground. They blow out micro droplets for about 90 seconds every three to five minutes.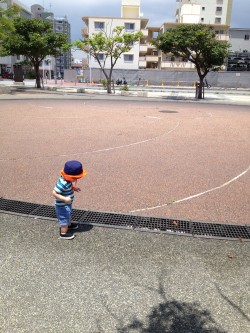 You can easily enjoy the fountain without getting soaked and still cool off. I stood in the mist while the kids ran through it. There is a good chance that you will see me run through it next time. Afterwards enjoy a walk along the path going west, to walk along a bridge next to the Okinawa Art Museum and head over to the Shintoshin Park to let the kids play.
Directions: From highway 58, head south. Turn left onto Uenoya street. You will see Sports Depo and Toys' R'Us.  Turn left at the 251 intersection that has the Okinawa Museum on the corner. At the second light, turn right onto the one-way street, heading east. The fountain is at the end of this road, in the middle, by the stairs of the train station. Parking is allowed in certain areas on this road.
Note: There isn't a sign for the fountain and there is no part of it that comes out of the ground. You will see a metal grate that is in a big circle. This is it. Sit on one of the benches that are off to the side and wait for them to turn on.
GPS Coordinates: 26.224168, 127.697952