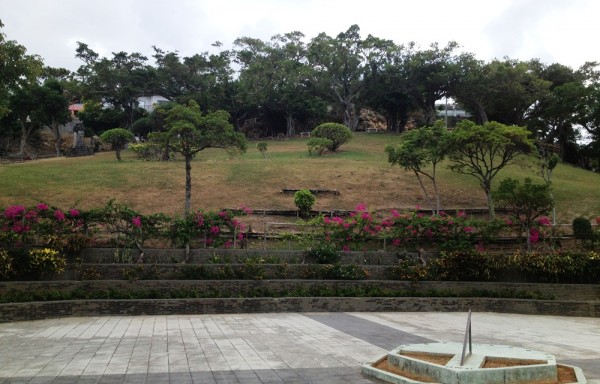 CONTRIBUTED BY HEATHER OLSEN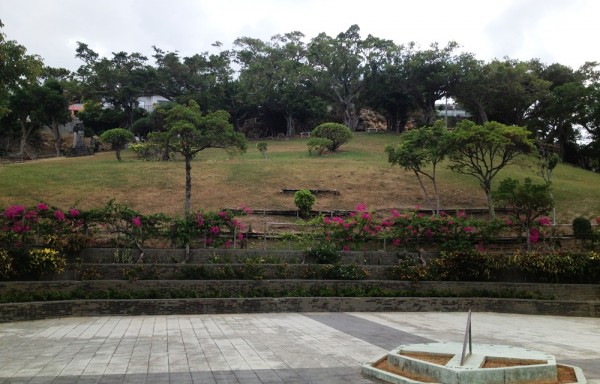 While running one day, I noticed a tree-lined pathway that led to a park. Upon returning with my kids we discovered Miyagi Park.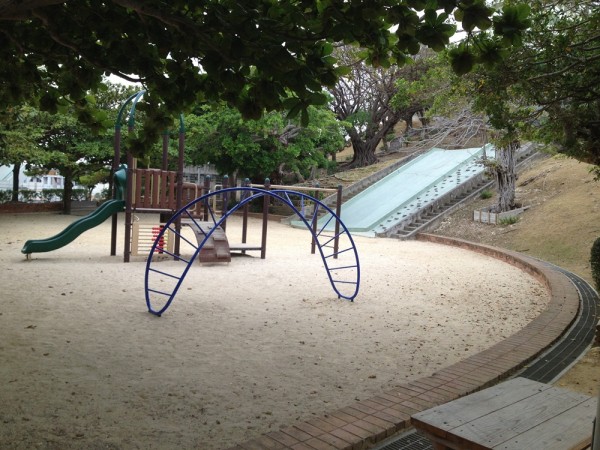 This is such a beautiful park! It is spacious and has many trails for exploring. It also has some modern art pieces throughout the park as well as a small amphitheater at the top.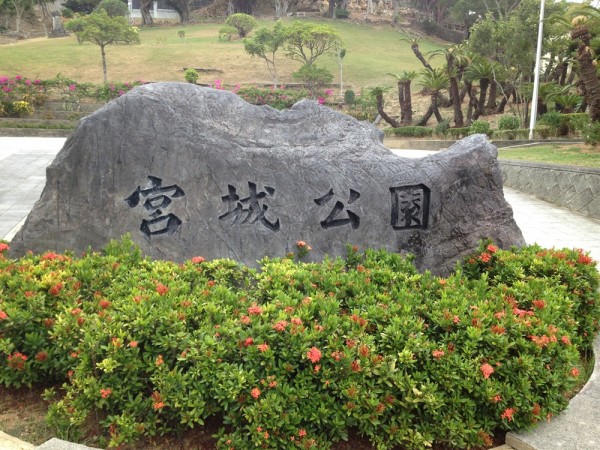 There are snake signs in the park that caution about going off the paths.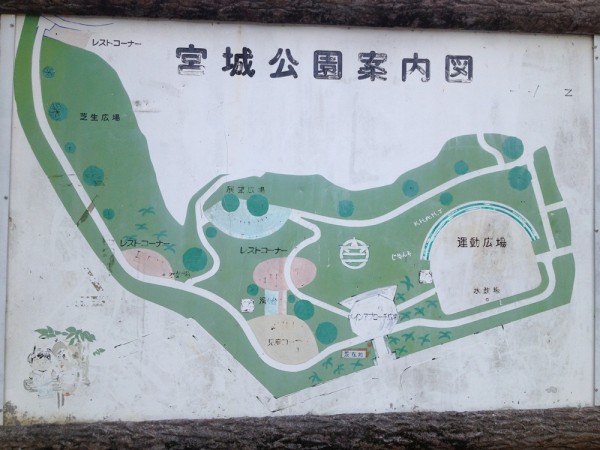 Parking can be a little tricky here. I will indicate what I've found to be the easiest in the directions below.
Directions: Heading south on the 58, you will pass Futenma, cross the bridge, the Pharaoh casino and Makeman. At the intersection for Kinser's gate 3, turn left. There will be a gas station on the corner of the road that you need to turn down.  This road will merge with the 251. Soon after the merge you will see a pink apartment complex on your right hand side. The park is behind this building. There are many little alleyways that you can go down for parking, but they are pretty tight. The next street is the tree- lined path that I mentioned.
I have found it easiest to go past the park to the stop light and turn right. Make the first right into an alley. Follow this around until you see the entrance to the park and pull off to the side here.
Google map coordinates: 26.248169, 127.709314