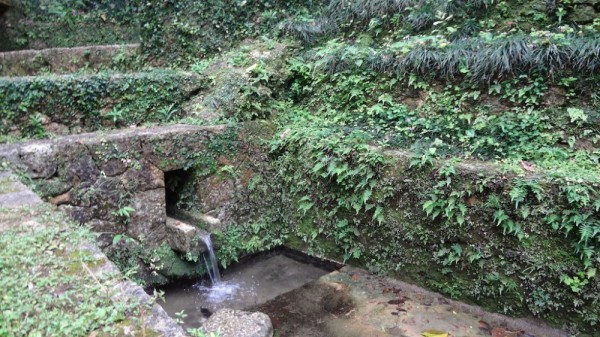 CONTRIBUTED BY MUNEERAH BEE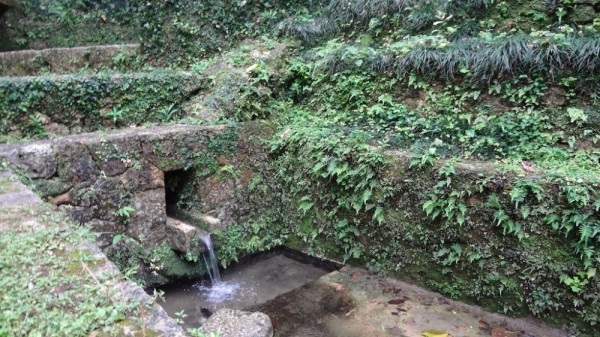 Not too long ago, I randomly chanced upon an interesting legend about a place in Ginowan city. And the next day, just as randomly, I ended up at that place without realizing it until I wrote this post. 
My friend often saw the signs to the Morinokawa Spring when he drove around the area and had wanted to see it. So on a Saturday afternoon, with a little bit of time to spare and favorable weather on our side, we took a little detour to visit the spring without knowing anything much about it.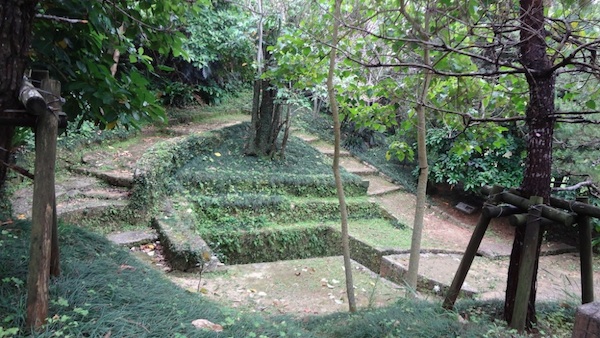 The spring, modestly tucked away on the left side of the parking lot, looks beautiful as it is, even if we were clueless about its historic (and mythical) background.
The water from the spring runs off a stone structure and there are pictures showing how the area around the spring looked in the past.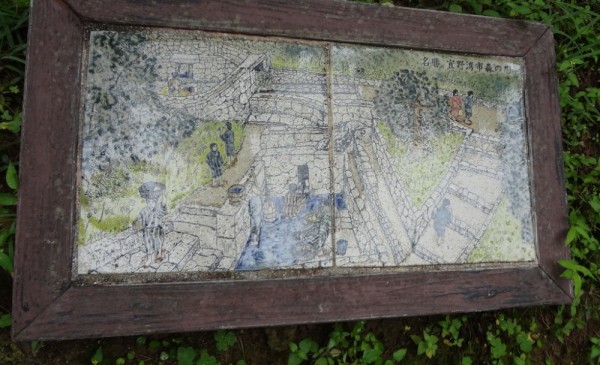 Some of the pathways are still visible even as nature has taken over most the surroundings. There is a certain serenity that comes with just watching the water flow with the greenery around.
A monument and a long wall with a large door are close by, and a quick search on the Internet suggested that the wall holds spiritual and historical significance as well. On the right side of the parking lot is a park that goes uphill, with what looks like a giant slide. It's a nice place for a stroll.
As mentioned earlier, the day before we visited the spring, I coincidentally chanced upon the legend behind the Morinokawa Spring. There is a colorful tile mural opposite the Okinawa Convention Center, which tells the story of the maiden who bathed in the spring and the man who hid her "silk garment covered with many white feathers." With nowhere to go without her "magic garment," the celestial maiden agreed to stay with him until they found it, and the couple soon had a daughter and a son.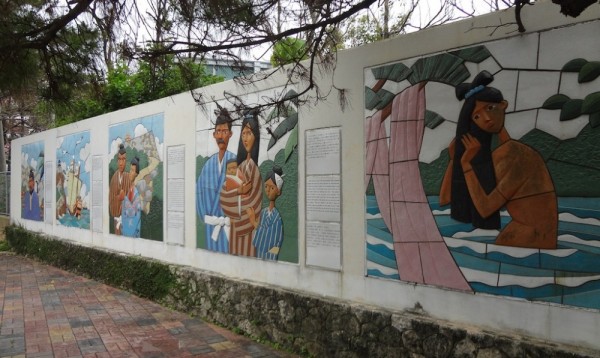 According to the story on the wall, their son became eventually became the Lord of Urasoe and was appointed the new King of Chuzan in the 14th century. The story on the wall goes deeper than that (spoiler alert: the maiden eventually found her hidden garment and flew up into the sky) and the fan of folklore in me was highly fascinated and intrigued. Little did I know I would soon visit the site where it all supposedly started!
My serendipitous experience with the Morinokawa Spring reminds me, yet again, of the wonderful (and sometimes random) surprises and humble little gems that Okinawa has to offer.
Location: Mashiki in Ginowan city
Coordinates: 26° 16′ 15.62″ N 127° 44′ 30.17″ E
Directions: On Highway 58 towards Naha, turn left at the Mashiki North intersection and go up along the road until you see the entrance to a parking lot on the left side of the road.