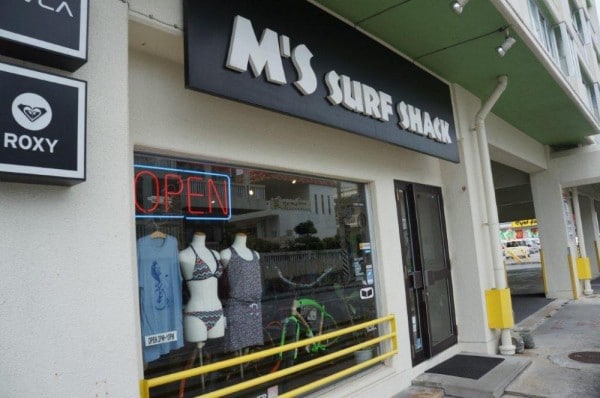 CONTRIBUTED BY MARISSA MATSUZAKI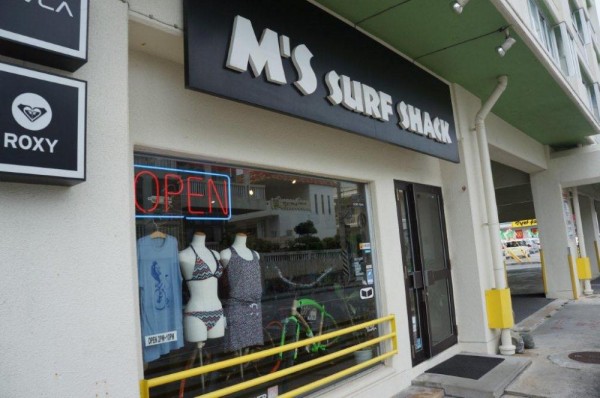 What would life on an island be like without a surf shop? Having the beach in your backyard, watching the waves, and having no decent place to buy dry shirts, wetsuits, surf boards, or body boards? That would be truly awful!
Even if you're not a surfer, surf shops provide a great assortment of shoes, clothes, and sports gear appropriate for beach bummin'. But, if you are a surfer, you certainly need a local resource for all your surfing needs. Having one close to the beach helps, too.
Fortunately, there is such a shop here on the island and it is easily accessible. In Chatan, near the sea wall, is M's Surf Shack. A local pointed me to this shop when I was searching for a long-sleeved dry shirt in a random scuba store, and I'm so grateful he did.
At M's I found clothes, swimsuits, shoes, sandals, hats, and bags from brands such as Roxi and Quicksilver.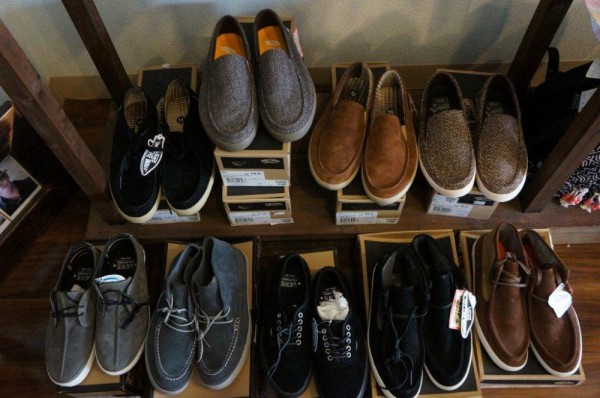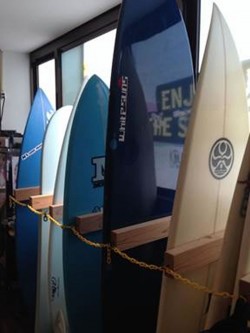 They have specialty boards, are able to custom order, and carry boards in all sizes. You can also sign up for lessons or get your surf board repaired. M's even rents surf boards. My hubby and I miss Ron Jon's Surf Shop in Florida and are relieved to have discovered this great shop so close to base.
Hours: 2:00 p.m. – 4:00 p.m. daily. Closed on the first and fourth Wednesday of the month
Payment: Yen and credit cards. Repairs and various services range from 1,000-8,000 yen
Phone: 098-936-9558
Directions: From Kadena Gate 1, turn left on 58 south. Turn right at the American American Restaurant next to Pizza House, and you'll see it on the right hand side just after the Toyota Dealership. Parking is right out front.