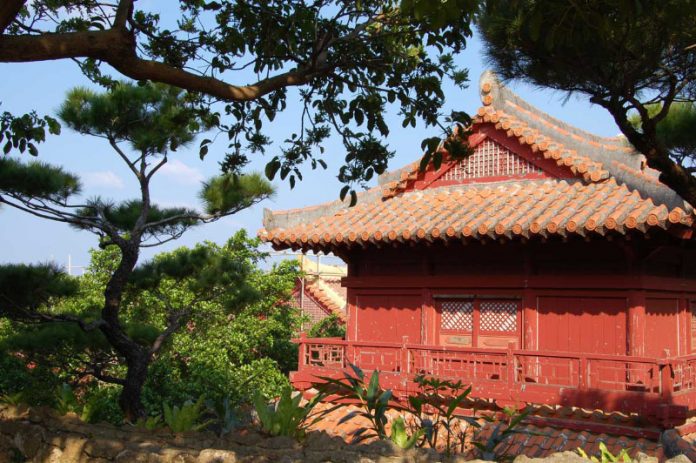 CONTRIBUTED BY JULIA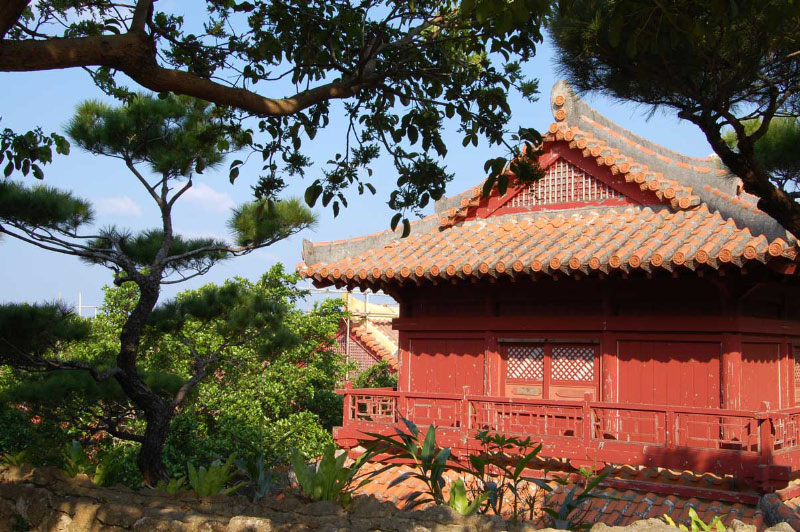 Murasaki Mura is an old Okinawan village where you can make various crafts. Entry was only about 500 yen but they'll get you on the crafts. Within the course of an hour we had dropped close to an additional 4000 yen painting a pair of shisa dogs and a whale shark.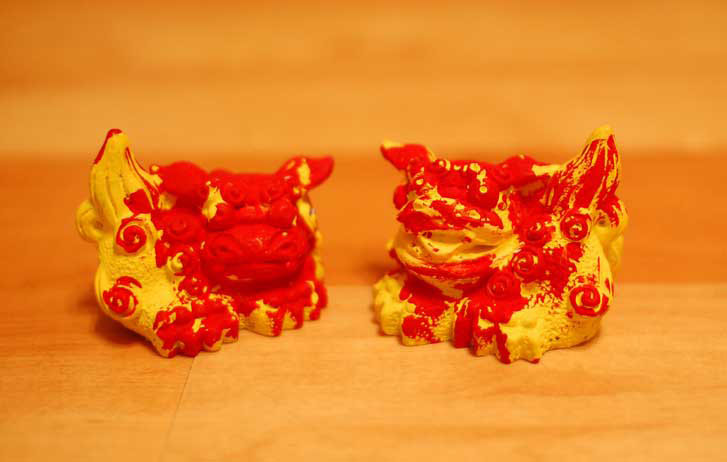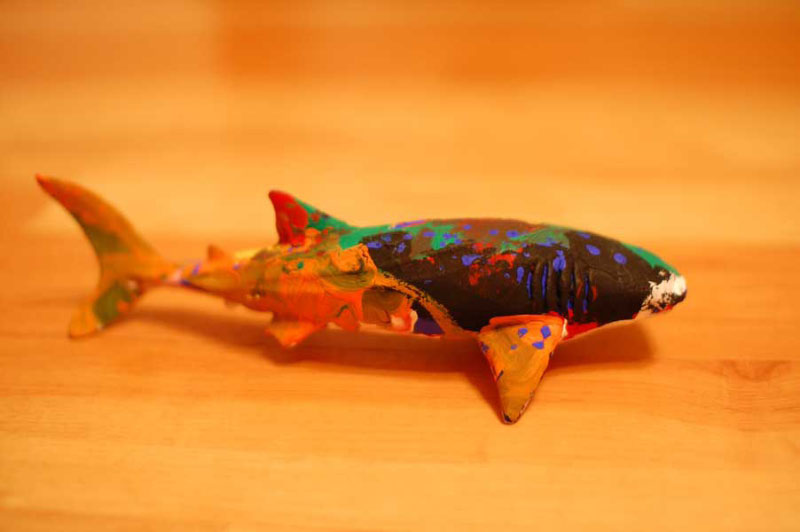 There was a moment's hesitation but then I was thinking that ten years from now I won't remember the cost so much. Instead I'll have great souvenirs to remember our time in Okinawa…unless of course one of the kids breaks them before then! I've already had to relegate our crafts to a high shelf since my youngest had taken to banging the shisa dogs together.
My 3 year-old and 21 month-old had a great time painting and surprisingly enough did not make that much of a mess. They provided t-shirts for the kids to wear to minimize the chances of getting paint on their clothing. You can paint indoors or outdoors. The weather was really nice but we chose indoors so we could sit around their saltwater fish tank.
We made a beeline for the shisa dog painting from the get-go and left Murasaki Mura to get lunch soon afterwards so I didn't see much else in terms of other crafts. I did notice that you could make your own candles and clocks. The clocks looked like a fun project and ranged from 2000 to 3000 yen. There's supposed to be many other crafts there including making your own Okinawan sugar, bingata, Ryukyu glass, and shisa dogs.
I wish we had spent more time there as it's a nice place to take a stroll with their stone walkways and old buildings. Also nice to take a walk so you can decide which crafts you'd like to do more. I'm quite happy with the shisa dogs we picked but they had plenty to choose from at other buildings as well…shisas with funny faces, shisas playing instruments, even shisas relieving themselves!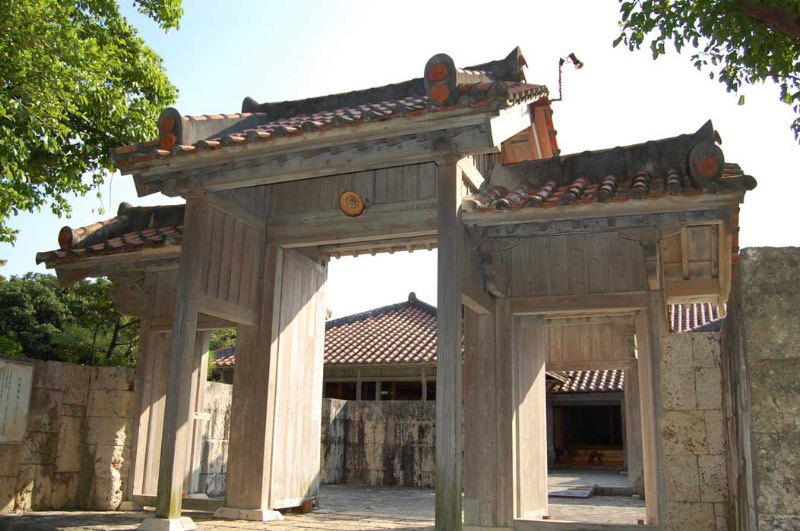 If you are going to be at Murasaki Mura there are a few other places that might be worth stopping by. Our original intent was to head to Gala Aoi Umi to see the salt factory but we never made it there. We did however stop at Hotel Nikko Alivila's Kinshasa restaurant for all-you-can-eat dim sum lunch (more on that later!) and then Boulangerie Couques and Michel's afterwards. If you're coming from Torii Station Michel's is on the right with a pink and white awning just past Boulangerie Couques. They have fantastic cream puffs there. All in all it was a full day of fun crafts and delicious food!
For more information check these links:
Here's the FIRST one.
And ANOTHER.
HOURS:
9:00 AM – 6:00 PM
Last entry at 5:30 PM
PHONE NUMBER:
098-958-1111
Directions:
1. From Kadena Gate 1 take a RIGHT onto Hwy 58.
2. Pass Kadena circle and take a LEFT at Route 6 heading towards Torii Station and Cape Zanpa.
3. Pass Torii Station on your left and look out for a Lawson's on your left.
4. At the 1st traffic signal after Lawson the road will split. Take the LEFT fork and follow the signs for Hotel Nikko Alivila.
5. Murasaki Mura will be on the way to Nikko Alivila. You'll see it on your left side with parking on your right.