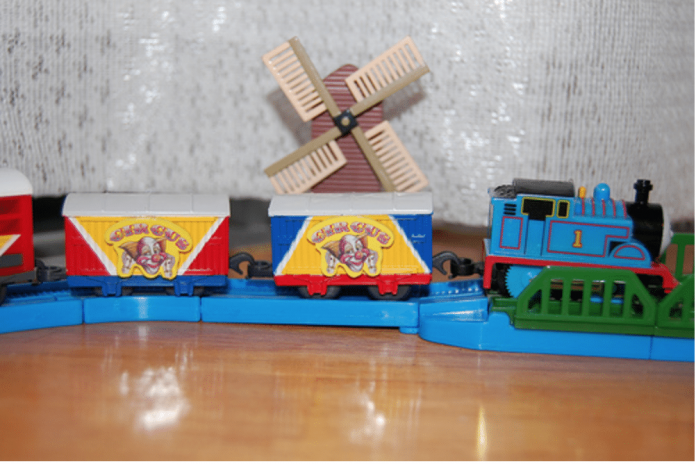 originally uploaded by okinawa hai.
CONTRIBUTED BY JULIA
I've always been a little late to the game.  I didn't get my driver's license until I was 25 and then it took me another couple of years to get my first car.  I didn't get my first cell phone for another year after that.  Had no clue what crocs were until they started popping up on the little feet of my son's friends.  I'm a follower, not a leader.  And so it only made sense that when I saw my friend feeding hundreds of yen into a vending machine for little Thomas trains I was baffled and thought she was nuts.  You must have seen these ubiquitous machines at San-A or Jusco.  Rows of them filled with little goodies for the kids.  Well, maybe not just for the kids.
My son started to like Thomas trains and so I would get him one or two of them on our way out of the store.  And then I just couldn't stop.  I had to have them all and found myself feeding hundred yen coins into these yen-eating machines.  I think I'm more obsessed with these things than my son is.
If you've seen a grown woman peering through the windows of a Thomas machine trying to figure out which piece of the collection was coming out next it was probably me.  I've also tried shaking them although it's not very effective.  Apparently these capsule toys, also known as Gashapon, are quite popular.  According to wikipedia it looks like I'm not the only adult into these.  So maybe I'm not so obsessed…perhaps I am just a collector.  I think I like the sound of that better.
Click the photo above for more pictures.
Or click here for Flickr gashapon pictures.