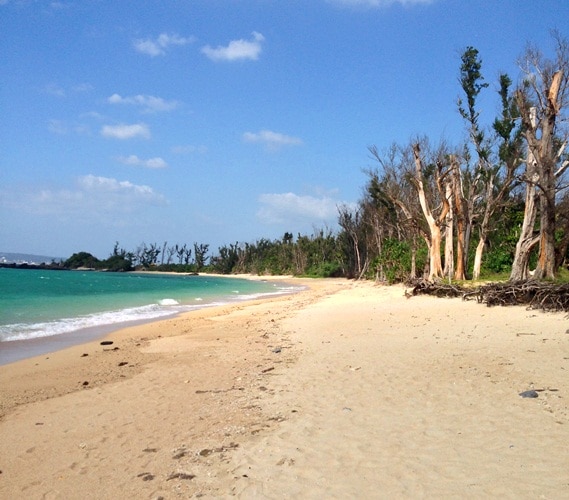 CONTRIBUTED BY EMILY BUREK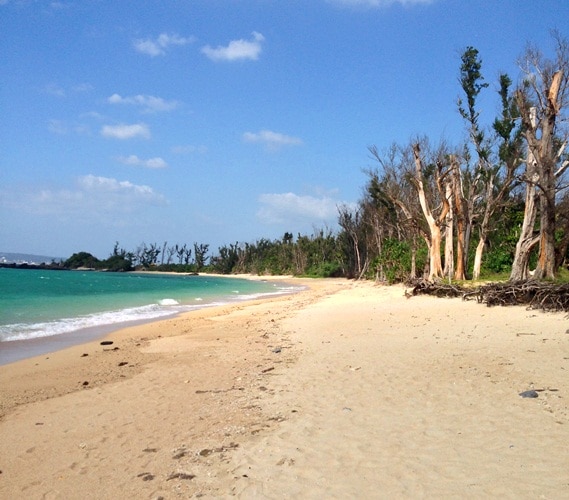 Clearly marked with a sign in English before your turn off of 58, Nago Citizen Beach is a nice place to stop off and relax. Whether you are looking for an all-day experience or just a bathroom break, this beach is great for everything.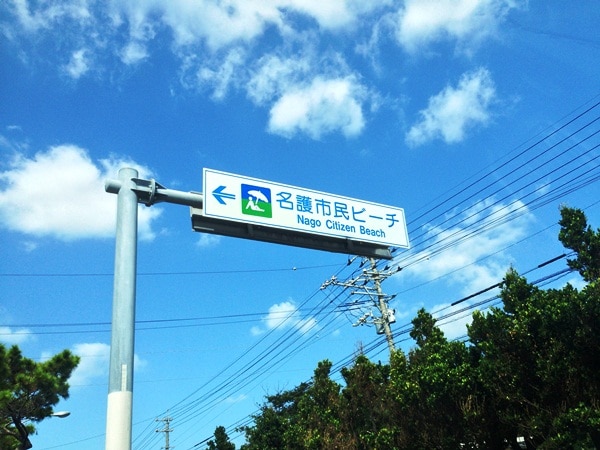 You do not need to arrive very early to get a spot on this beach, because it is very long and continues along a tree line. When my husband and I went on a Friday afternoon, the only other people there were a mother and her two children. They were so far away we couldn't even hear them playing and laughing. If you do have children it may be good to note that there is no roped-off area or lifeguard.
There is a bathroom area in the parking lot and a restaurant that is down the beach a bit. It's not far but it is not connected to the bathrooms. We did not try it but will be going back and hopefully posting our review here on Okinawa Hai!
I recently started collecting sea glass and was able to find a little bit there. The sand is not super soft so I suggest bringing flip flops or beach shoes. There is a Family Mart about a mile south of the beach for all of your snacking and drinking needs. All we had was a cooler with drinks, a bag of chips and towels, and we were just fine for the couple hours we were there.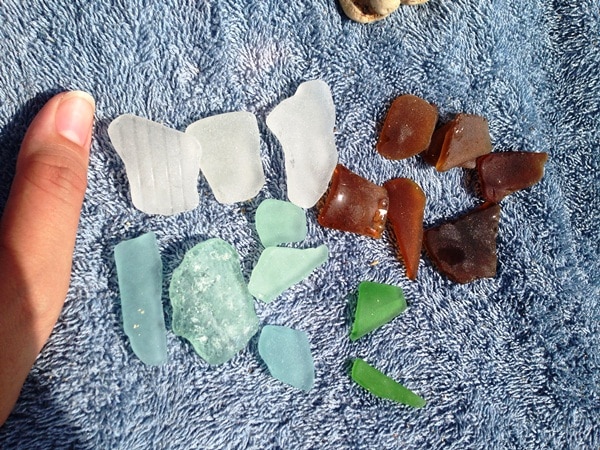 Nago Citizen Beach is a great way to spend the afternoon.  Stop by for the afternoon or even just a quick stretch and some photos – you will be sure to enjoy!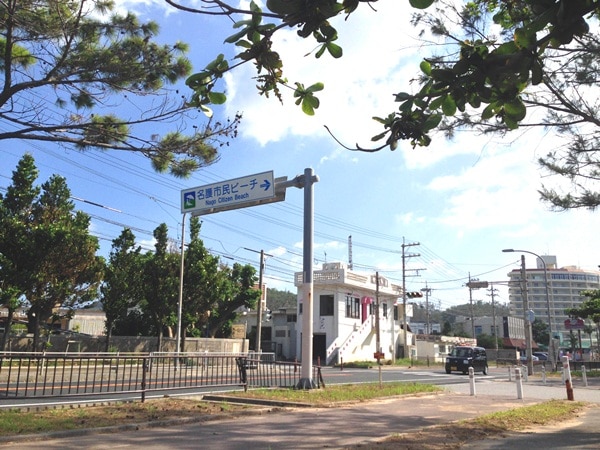 Directions: From Kadena gate 1, head north on the 58. About 45 minutes later, you will pass Okinawa Sun Coast Hotel. One light after the hotel, the beach will be on your left, look for the sign overhead.
Address: 905-0025, Okinawa Nago 137, Koki Japan
Parking: Pull into the free lot connected to the bathroom hut.
Special Notes: Be safe in the sun, bring sunscreen! Bring a trash bag as we did not see any receptacles.