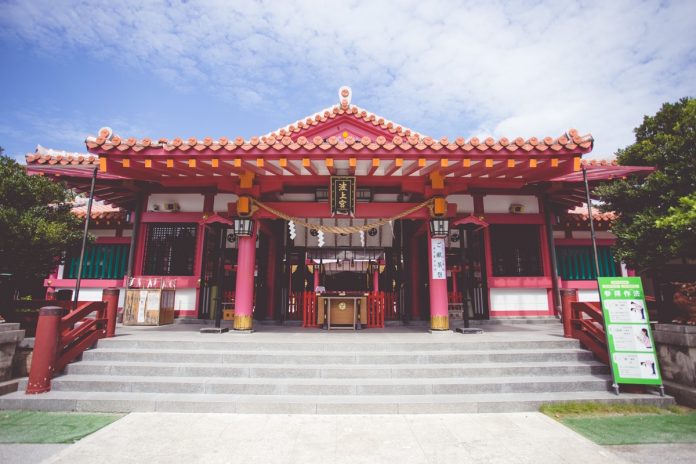 CONTRIBUTED BY HANNAH CURTIS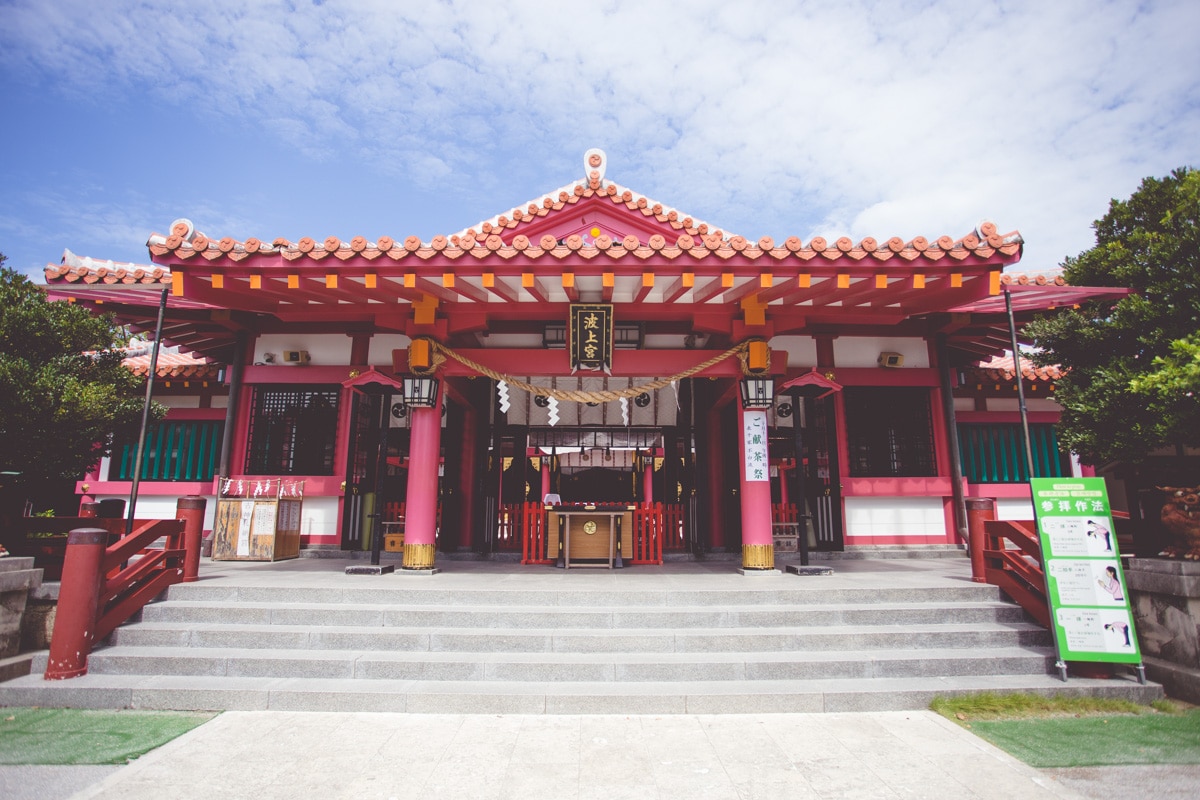 Perched up on a hill Naminoue-gu Shrine overlooks Naminoue Beach and of course the East China Sea.
In 1605 Naminoue became the top shrine of the Ryukyu Kingdom and was officially recorded as such and still today remains the main Shinto shrine for Okinawa.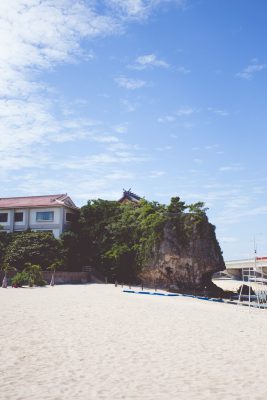 Unfortunately, like much of Okinawa, the shrine was destroyed during the Battle of Okinawa and a rebuild wasn't started until the mid 50's and completion of the main shrine not until 1993.
During our visit I picked up a small leaflet (in English!) which talked about the Namnin Festival; held every May 17th & 18th where locals and tourists come together to celebrate.
I have already marked my calendar for next year so I don't forget because it sounds like a great family day out with beach tug-o-war, Ryukyu Dancing and even a sumo tournament!
The other great thing about this shrine is that there are giant boards with instructions so if you are unfamiliar with the customs at a Shinto Shrine you can simply follow the board and not look too lost!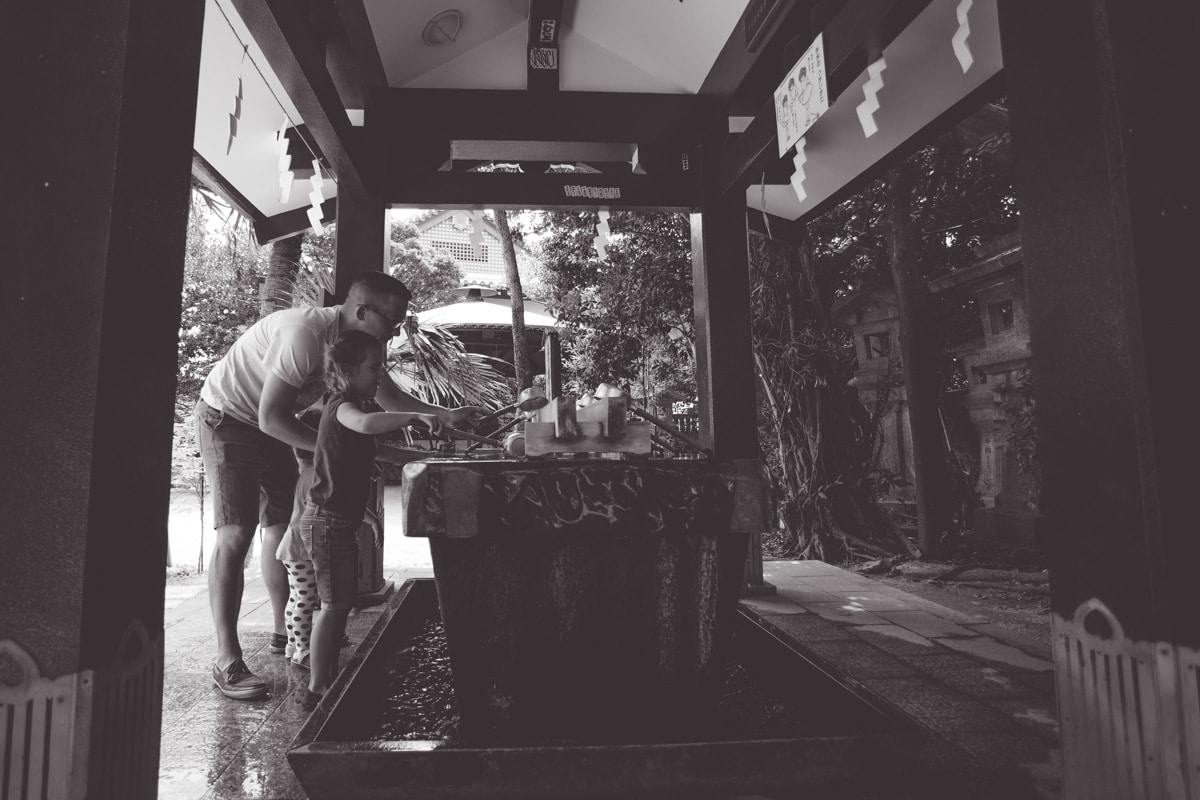 There were a few parking spots on sight (for maybe 4-5 cars) and not a whole lot of on-street parking available. We ended up driving behind the building right next to the shrine, we think it was part of the same complex but not entirely sure and there were another 7 parking spots.
Address: 1-1, Tsuji 3-Chrome Naha, Okinawa 900-0037