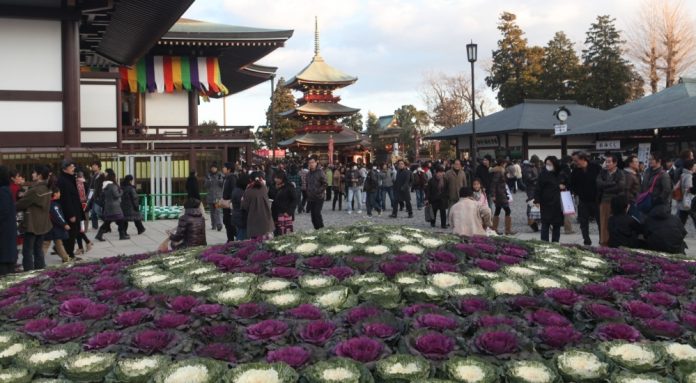 CONTRIBUTED BY MONETTE EAMES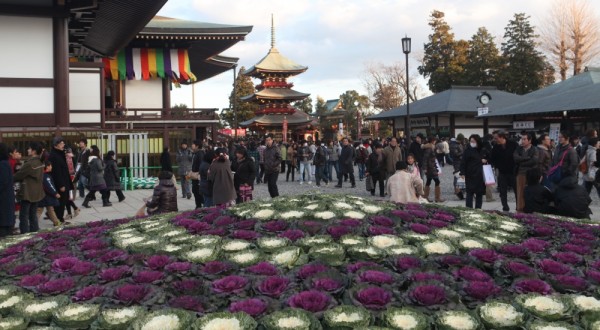 Stuck at Narita Airport for more than three hours?  Head to the Naritasan Temple!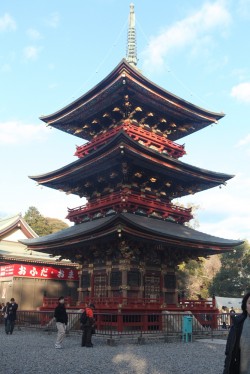 So we had about five hours before our flight from Narita to Naha.  Everyone knows that there is no way our family with rambunctious kids and hubby would last five hours in any airport.  After finding that we could store our luggage in the airport for 500 yen apiece, we headed to the information desk and asked for the nearest attraction.  They told us that we ought to check out the nearby Naritasan Shinshoji Temple, but since it was the New Year, it might be very busy and we might not enjoy it as much.
Well, you choose your attitude, right?  The helpful attendant told us where the rail station was right inside the airport, and we rode the train to the next station at Keisei Narita station.  It was a quick 10-minute ride. 
Once leaving the station, we walked about one mile to the temple.  Since they were still celebrating the New Year festivities, the walk to the temple was very exciting with bustling roads and sidewalks, full of people coming and going in all different attire.  Along the roads were tons of shops with outdoor food, games, knickknacks and other interesting stuff. Just imagine a huge sidewalk sale at a mall where people were selling foods, snacks, books, teapots, a bunch of seafood, games, clothes, and New Year's memorabilia.
We ate, browsed, walked and really enjoyed our time!  We had watermelon and carrot juice at one stand, stopped for a delicious Thai lunch, got Japanese snacks, and the kids took their time seeing all the cool stuff.  The walk to the temple probably would have taken 15-20 minutes, but with all the activities going on, it took us a lot longer.  When we finally got to the temple, it was another huge festival, another amazing experience in Japan. 
We weren't there to worship or anything of the sort, but we enjoyed taking pictures of the beautiful architecture and gardens, and enjoying the culture.  There were multiple levels, and many different building and scenic areas.  The place was huge!  The steps were pretty steep, but everyone was charging right up them, even the elderly folks.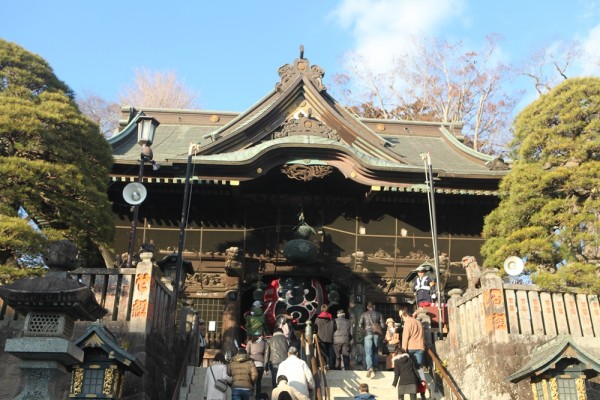 It was amazing to see the Japanese people, some adorned in traditional clothing.  Behind the main building is Naritasan Park with its breathtaking beauty.    I'm glad we took this little side-trip, this is a corner of Japan which you can easily stop by and enjoy while waiting on your flight!
We walked back to the station, caught the next train within five minutes and were back at the airport with plenty of time to spare. This is a great attraction, and a fantastic distraction to get away from the inside of an airport terminal.