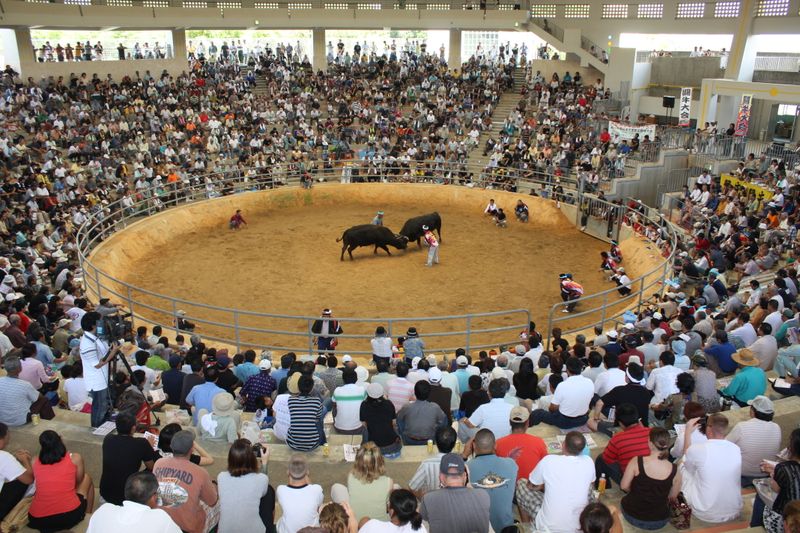 CONTRIBUTED BY KERI C.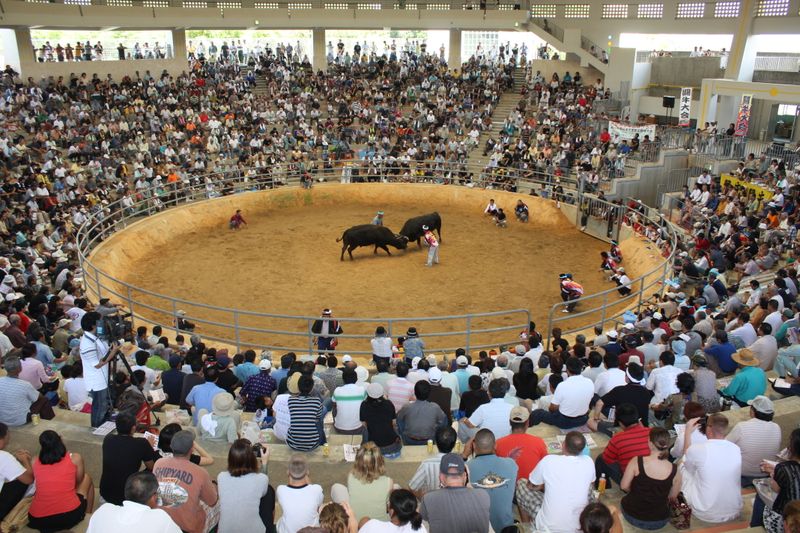 Here you'll find a list of local events for the month of November. Events on the island are constantly being created and changed, so please make sure to use the contact info provided on each event to verify information. If you know of an additional event that you'd like to share with our readers, please add it to the comments below!
Editor's Note: Our apologies for the late posting of this month's calendar. Technical glitch!
November 1st – 30th 
Kanucha Resort – Stardust Fantasia
Explore a magical early Christmas lights display throughout the month of November (and others to come through December and onwards) at Kanucha Resort in Nago. The display will be open to visitors Tuesdays through Fridays from 18:00 to 23:00 with a "last admission" time of 21:30. Please visit the website for ticket prices and more details.
November 3rd
Shuri Castle – Ryukyu Ancient Ceremonial Procession
Witness firsthand a reenactment of an ancient Ryukyu Kingdom procession by the royal family. The ceremony takes place 12:50-15:30 per the Shuri Castle website and has an associated admission fee (fee information is linked from the attached URL but appears to be the regular Shuri Castle admission charge). Those taking the monorail to Shuri Castle for this event may get discounted admission by showing that day's monorail ticket.
November 5th
Kaneku Park – Okinawa Vegan Food Fest 2
Free entry, 11 a.m. to 4 p.m. Head to Kaneku Park for a chance to visit various vendors set up offering their vegan food specialties. You'll need yen for food purchases. Visit their Facebook page for further information about the vendors coming to the event.
November 5th – 6th 
Okinawa City Koza Sports Park – Koza Motor Sport Festival 2016
9:30-17:00, free entry. Visit Koza Sports Park to see skilled drivers demonstrating on-and-off-road maneuvers in cars and motorcycles. There will be drawings, the prizes for which are that winning participants can ride together in the vehicles with the drivers performing during the festivities. There will be exhibition booths as well and live music.
November 6th
Camp Lester – OAARS Mutt Strut 5k
Support animals in need while participating in fun activities (like a pet costume contest) in this OAARS (Okinawan American Animal Rescue Society)-sponsored event to raise money for the island's neediest animals. Animal lovers should definitely mark their calendars for this worthwhile event (donations are also accepted for those who want to help but can't attend). 8:00 a.m.-11:00 a.m.
November 11th
Kadena Air Base – Veteran's Day Parade
The parade is scheduled to start at 9 a.m. and end at noon (starting at Douglas Blvd and ending in the Marek Park area). Bring your family to enjoy this parade to salute our veterans.
Kadena Rotary Plaza – Kadena Awamori Festival
17:30-21:00, there is a 500 yen entry fee (no outside food or beverages allowed) but there will be all-you-can-drink awamori from 12 different distilleries around the island included in this cost of admission.
November 13th
Ishikawa Dome, Uruma – All-Island Bullfighting Tournament
Take part in an island tradition by watching the bullfights in this special event held at Ishikawa Dome on Sunday, November 13th. General admission is 3000 yen but there is an "overseas guests" admission price listed at 2000 yen. The bullfight is scheduled to start at 12:00 p.m.
Ginowan Marina – Okinawa Food Flea
A foodie's paradise, this event is basically a food carnival with additional vendors selling goods like jewelry, shoes, clothes, etc. You can meander around the Food Flea and try various foods from vendors from all over the island who came to represent their restaurant/cafe at the event. This event is free to enter but if you want to enjoy the delicious offerings from the various vendors you'll have to bring yen to spend. Check out the Okinawa Food Flea Facebook page for updated information on vendors; the event runs from Noon to 6 p.m. on the 13th but it's recommended you get there early if you want food from popular vendors (they do run out and, depending on the vendor, sometimes rather quickly)!
November 17th-20th
Tsuboya, Naha area – Tsuboya Pottery Festival 
Visit what's known as the "pottery town" during this festival to take advantage of discounted rates on their pottery. There are even some auctions during the festival if you choose to participate. The event is free to attend but, of course, any pottery one may wish to purchase will cost yen. 10:00 a.m.-6:00 p.m.
November 20th
Chura Sun Beach multipurpose square – Okinawa Bread and Sweets Festa
11 a.m. to 4 p.m., rain or shine. Stop by Chura Sun Beach on November 20th to check out various vendors selling local pastries, breads, and sweets from all over Okinawa. The event is free to enter but product purchases will require yen (so go prepared if you want to sample some tasty things).
November 24-27th
SURIYUN Thanksgiving Special
Celebrate Thanksgiving by dining at the All Day Dining, SURIYUN for lunch or dinner with family and friends.  For more information or reservations, please contact us at 098-901-1120 or check out the SURIYUN Facebook page.
November 26th
Ryukyu University – Traditional Performing Arts Concert
Advanced tickets – 500 yen, 800 yen at the door. Attend a performance of traditional Ryukyu music and dance at this cool cultural event. Doors open half an hour prior to the start of the performance at 17:30 (per their Facebook page).
November 26th – 27th
Gate 2 Street – International Carnival
13:00 – 21:00, free admission. On the first day (the 26th) there will be an international parade on Gate 2 street with participants from various countries showing off their cultures through their performances in the parade (those wishing to participate can sign up prior to the parade starting). There will also be a Santa Claus, which should delight the children coming to view the parade. There will be contests for best costumes and live performances. On the second day (the 27th) Gate 2 street will be closed to outside traffic because there will be an assembly of over 200 motorcyclists, a tug-of-war, a rock concert, and dance performances.
November 27th
*Chura Sun Beach – 7th Tomigusuku Churashima Mamachari 5-hour Endurance Race
Starting at 10 a.m. and ending at 3 p.m., this event will feature teams competing against each other, some in costumes (there will be an awards ceremony for the best costumes between the participating teams) in a bicycle endurance race. The event is free for spectators but requires a sign-up fee for those wishing to submit their teams for competing in the race (according to the website, the sign up period for competing in this race is September 15th through November 4th). Spectators also have the option of eating at a BBQ tent set up on-site (bring yen just in case; there's no mention of what the costs are for the food at the event).