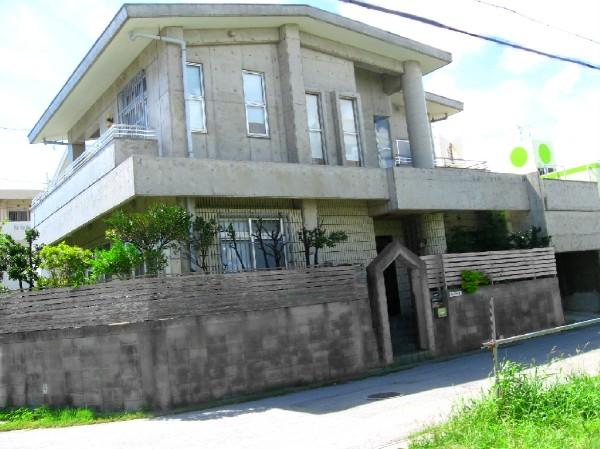 Living overseas has its challenges, and a commonly agreed upon one is finding that perfect place to live. To help those of us who are curious about the different options for living on Okinawa, readers have answered some of the most frequently asked questions about on-base housing. If you live in an off-base house that has not yet been featured on this site, please contact our Submissions Manager for the template. 
Here's a great link to access, too, if you're on the fence as to whether to live on-base or off-base.
CONTRIBUTED BY CHRISTY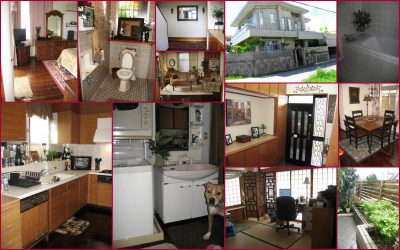 1. What is the name of the city where you reside?  Awase/Okinawa City
2. What is the general area? Central
3. Is there a special name that is associated with your area?   Awase. Straight out gate 2 of Kadena. 15-20 mins.
4. What is the nearest military base near your home?  Kadena is about 20 minutes away, and so is Foster.
5. What is the approximate driving time from your home to the nearest military base? 20 minutes
6. What DODDS school district is your home in?  Is there a school bus system available?  Yes, on a street corner, and next year I will have to drive our daughter to the bus corner.
7. What is the nearest interstate near your home?  Not sure. We're kinda new. Been here 3 months.
8.  Please describe the "feel" of your neighborhood:  Very safe. Only 2 other American families near us that I know of. Everyone keeps to themselves. I hardly see any neighbors.
9. Are there places of service in your neighborhood within walking distance such as restaurants, grocery stores, coffee shops, laundromats, parks, bakeries, etc.?  Yes, places to eat are close. Parks are close too.
10. Please describe the style of your home:  Traditional Japanese. We strongly regret not renting a Westernized home, and now we are considering moving when our lease is up. We have no dishwasher, no garbage disposal, and no oven. All Japanese appliances. Our washer and dryer are very small and we have to make trips to the laundromat because the loads get overwhelming. I thought it would be so interesting to live as and among the Japanese; now I do not feel that way. Make sure you think about making the choice between Westernized and Japaanese housing!
11. Please provide general information about your home such as square footage, number of bedrooms and baths, the rent, and any special amenities.  2000 sq ft, 3 bedrooms, 1.5 baths, 1-car garage, tatami room, small backyard, wood floors throughout. Tons and tons of closet space. Older, concrete home with 2 upper balconies. Original list price was 300,000 Yen per month; we talked them down to 185,000 Yen. Rent is very negotiable with most agencies: do not be afraid to negotiate your rent. I also had them install a brand new stovetop and hire a cleaning service prior to us moving in. Don't settle for something that is listed exactly at your allowance cap; you can get better housing – just negotiate!
12. Are there any special accommodations or tasks that you've had to do to make your home useful such as purchasing transformers, appliances, etc.?  No, but I did have to buy a convection oven because we do not have an oven here. Our outlets are American style.
13. Are there special fees associated with living off-base?  High, high, HIGH electricity costs! But the good news is that you get an off-base living allowance and that covers our electric bill. Our high bill at the end of September was around $400. We do not use all A/C units all day either; we turn upstairs off during the day and vice versa. Also we have pay for kerosene. That is what heats our water.
14. How is parking provided for your home?  We have a one car garage but we do not use it. We park in an open field that is directly across the street from our house.
15. Is there any yard space or outdoor spaces provided for your home?  We have a very small yard. My kids actually play on the top balconies more. There is just enough space for a climber, and a few small toys… and for the dog's toilet. Our grill is also back there.
16. What do you feel is special about your home or neighborhood  – what makes it feel like "home" here on Okinawa?  We just got here, and I'm honestly not wild about living in Okinawa. I'm not an island type of person, but we are here for 4 years, so I am making the best of it. My family is healthy, and so for that I feel grateful. I do not think this will ever feel like "home". I am homesick – grew up in the states. I prefer to think of this as a "rough 4-year-vacation".
17. How do you pay the bills for utilities?  GI Bill Pay
18. What housing agency did you utilize to find your current home?  Joy Housing. Agent was Shogo. He was very good to us.
19. Are you satisfied with the maintenance services provided by your housing agency?  Yeah, I guess. Our kerosene ran out and we had to refuel it ourselves, or we'd have no warm water.
20. Finally, what advantages and disadvantages do you feel have been your experience living off-base here on Okinawa?  I feel somewhat isolated living off base. We live in a quiet Japanese community, and in a high traffic area and traffic drives me absolutely nuts! The advantages of living off base are that we get to experience the culture. I think if I lived on base I'd never leave, so living off base forces me to be open to new adventures and experience. I have no choice.
---
If you live in on-base housing OR off-base housing that has not been featured on Okinawa Hai, or in housing that has been renovated since its last post, please contact our Content Manager for the on-base housing template and instructions on how to share your little slice of Okinawa with the rest of us.