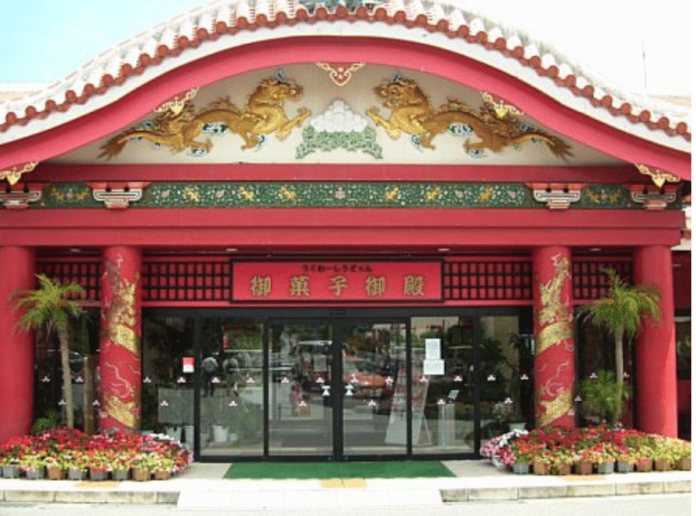 Okashigoden 1, originally uploaded by kahoristori.
CONTRIBUTED BY KAHO
Looking for souvenirs from Okinawa to take home? Okinawan snacks might be an idea and there is a fun place to shop for them. Okashi Goden is an Okinawan confectionery production factory and shop found in different places in Okinawa. There is one on Highway 58 in Onnason (Onna Village). The store offers samples for most of the products they make and sell, so you can enjoy tasting cookies and sweets to find what you like. The factory is placed at the back of the store and customers may watch the process of sweets being made through the glass window. On the second floor of the Okashi Goden, there is a restaurant, "Churaumi (Beautiful Ocean)". Behind the Okashi Goden is the East China Sea and the restaurant is set up in a way that customers can enjoy the ocean view from the big windows.
Getting There:
Drive north of Highway 58. After passing Manzamou, Manza Beach Hotel and Resort, and Seragaki Beach, and Okashi Goden will come up on your left with a big red gate.