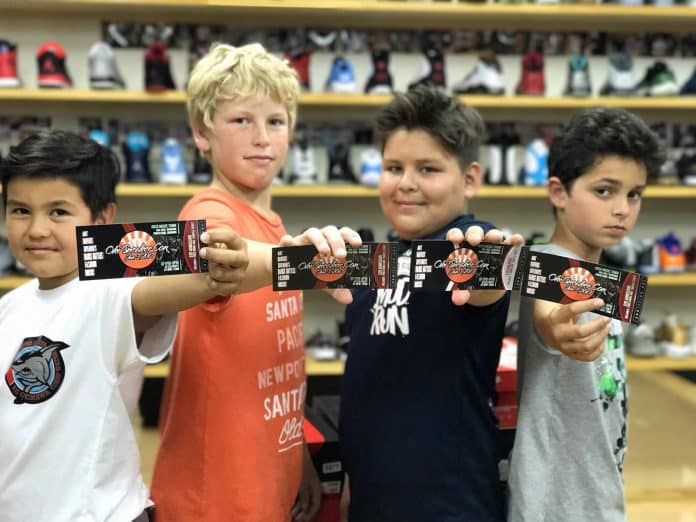 We will be co-hosting Okinawa's first sneaker convention (Oki Sneaker Con) in Okinawa City at the Koza Music Center along with the main Host, GetEm Kicks. So what's a sneaker convention? The event is based off of conventions held all over the world where sneaker owners, shops and other vendors come together to buy, sell and exchange sneakers and other goods. Most of the sneakers that will be sold at these types of events will be highly coveted sneakers that may have only been produced in quantities lower than demand. That is exactly what this will be, a chance to come and see if a pair of sneakers that escaped your grasp are available.
The Event
Kris Drone, owner of GetEmKicks, curated Oki Sneaker Con in order to further spread the sneaker culture in Okinawa. Kris saw this as a way to help bring the local community and the military community together using a common passion. Positive events like this promote good relations between the 2 and it's a great way to put aside differences and just enjoy a day of shopping and browsing with your family. Oki Sneaker Con will also support the surrounding business , which was one of his goals was to boost city growth, and give them the chance to introduce  their merchandise.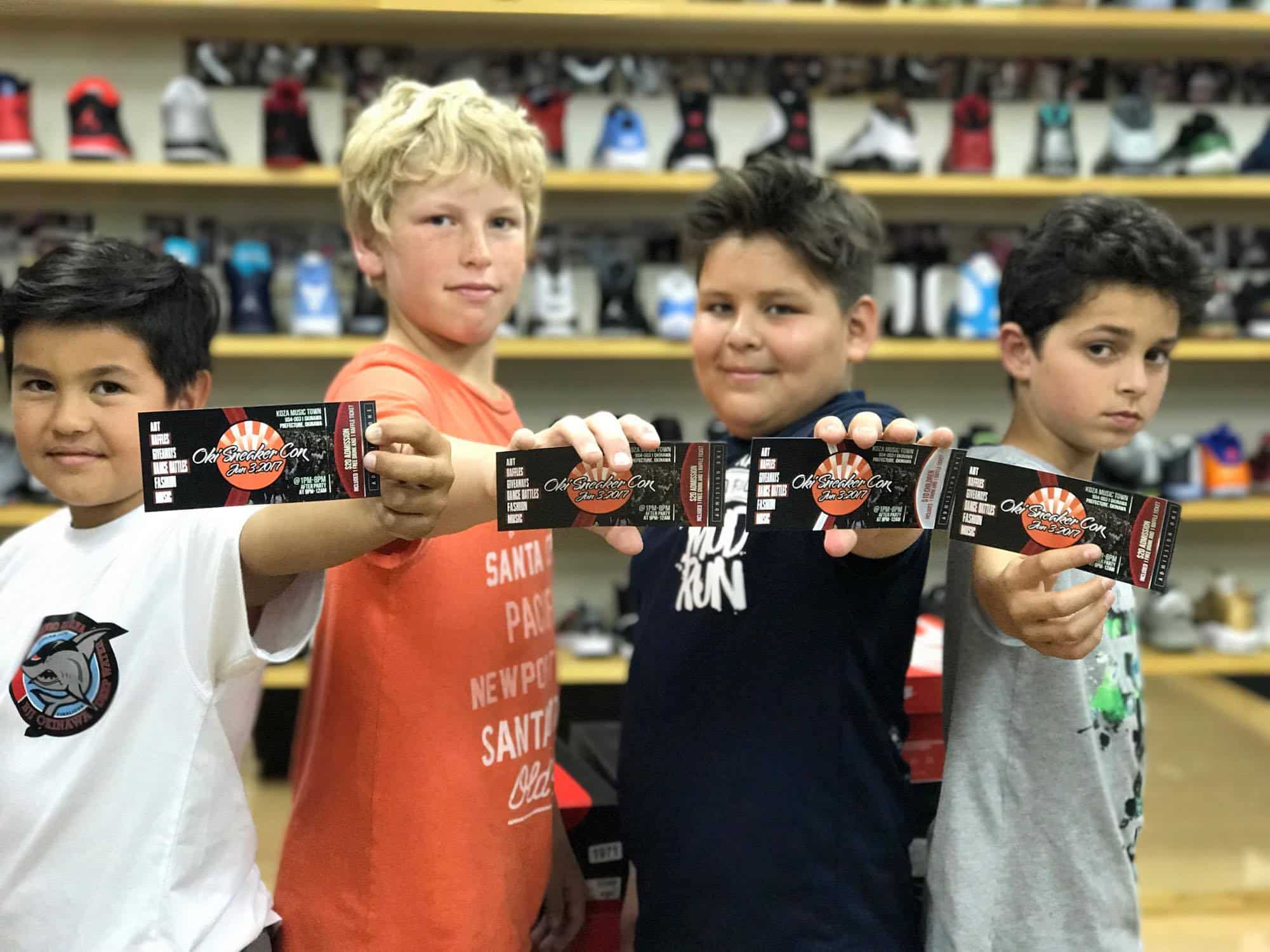 The Curator
Kris Drone is currently active duty Air Force stationed on Kadena. I had the first chance to meet Kris about a year ago and was inspired by his sense of community and humble personality. He has a sneaker discount program to reward youth for getting good grades in school and he is always looking for more ways to engage and insure youth positively. Kris believes that you need to reward the future and provide them encouragement through hard work. He wants to be a positive mentor and figure for the youth to emulate and to chase your dreams through hard work. He also gets involved with clothing and food drives for orphanages and spends some of his Holiday time helping theses types of causes. I mean it when I say that this guy is one of the best people I have met in a long time…he's just a good dude.
Oki Sneaker Con will be held on Saturday, June 3rd at Koza Music town in Okinawa City. The Event will start from 13:00 and end at 18:00 followed by a after party. Tickets can be purchased at GetEm Kicks in Okinawa City or at the event.  Tickets are $10 for kids under 12, $20 for general admin, and $60 for VIP. Come join us for a day with family and see who has the freshest kicks!