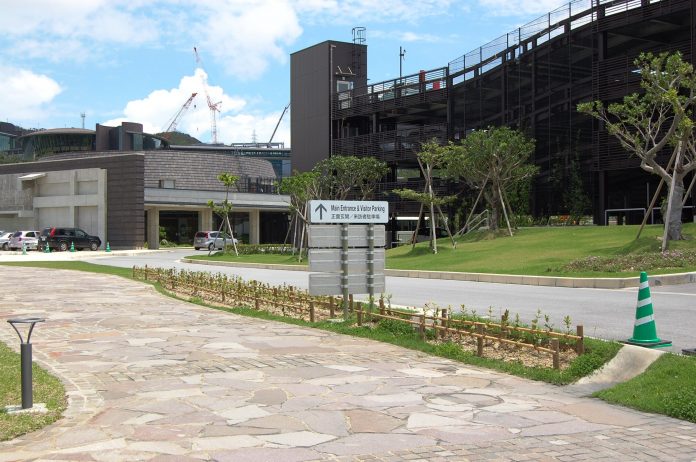 CONTRIBUTED BY MICHELLE CAMINA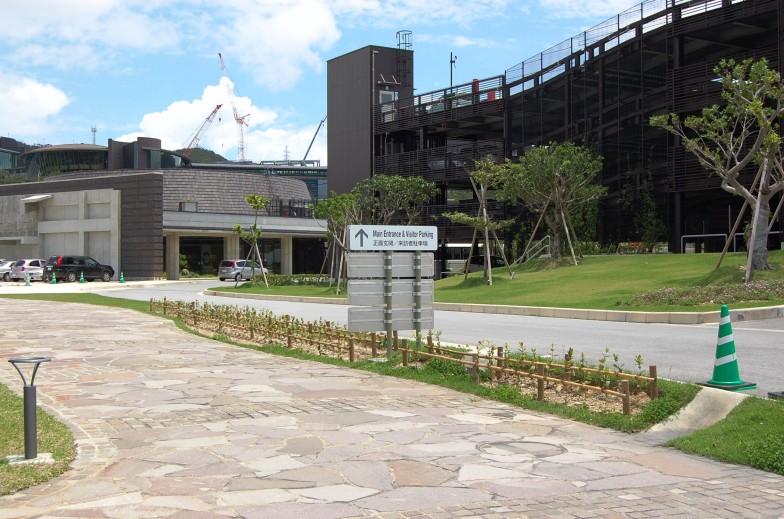 If you're looking to get away for an afternoon and up to taking a bit of an unconventional field trip off the beaten path of castle ruins, beaches, parks, shopping, etc. a visit to the Okinawa Institute of Science and Technology (OIST) in Onna should fit the bill quite nicely.
Although OIST is a graduate university for students seeking careers in various science fields, the university allows the public access to parts of its campus for free self-guided tours during the week.
What may make a visit to OIST especially appealing to those that find the language barrier an issue when off exploring the island is that all signs and exhibits on campus are in English. The reasons for this are: English is the international language of science and half the faculty and student body hail from outside of Japan. (All OIST classes are taught in English only.)
While OIST's Center Building (the large window-paned building prominently overlooking the campus) is a visitor's ultimate destination, those exiting the campus' parking garage will want to make their way to the covered walkway situated behind the Auditorium building.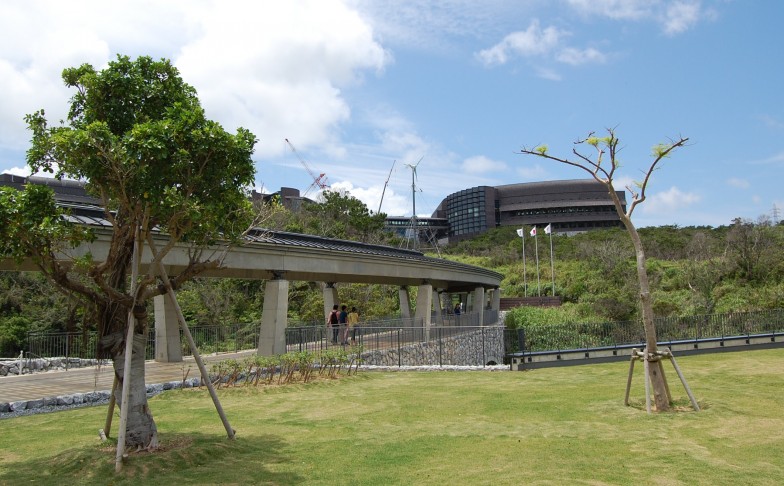 From there, a brisk stroll past several picturesque ponds flanking the walkway will lead to the Tunnel Gallery (on your right) where you will see a reception desk manned by a security guard. Tell the guard that you are a visitor and he will have you sign a log book and give visitor passes to everyone in your group. It's as easy as that!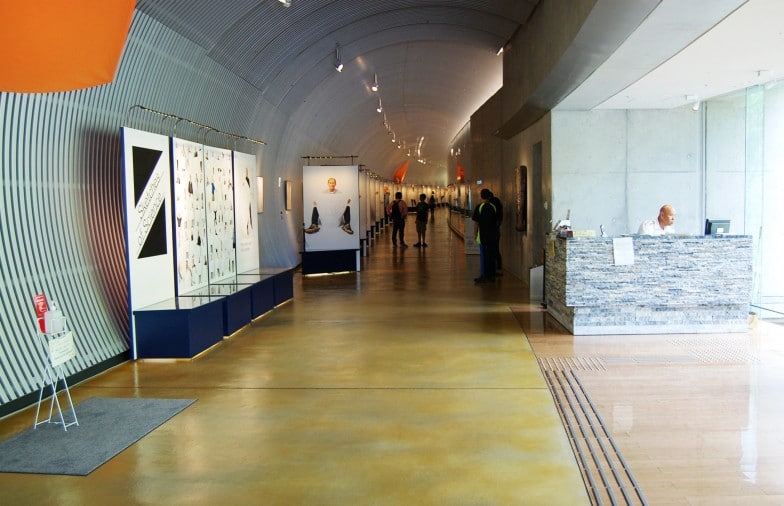 You are then welcome to walk the length of the Tunnel Gallery where mini videos of ongoing research at the institute play on the walls, and sometimes (depending the time of year) there are special exhibits on display as well.
At the gallery's end you will see a miniature scale model of OIST's campus and elevators off to your right. Take an elevator up to Level C where the Visitor's Center, Skywalk, and Yanbaru Harusaa's Table Kaitot+ (a.k.a. Kaitot Café) are housed inside the Center Building proper.
A quick trip to the Visitor's Center will help guests familiarize themselves with the university and its history via OIST literature prominently displayed on the walls and two campus computers set aside for visitors to explore the campus' website. Additionally, there is an Okinawa Bank ATM located inside for the convenience of those with access to a Japanese bank account or using Japanese credit cards (Foreign credit cards and bank accounts will not work with this ATM.).
Breathtaking panoramic views of Onna may be seen from several vantage points within the Center Building, but especially from the Skywalk (the bridge structure) that joins the Center Building to the campus' Lab 2 building.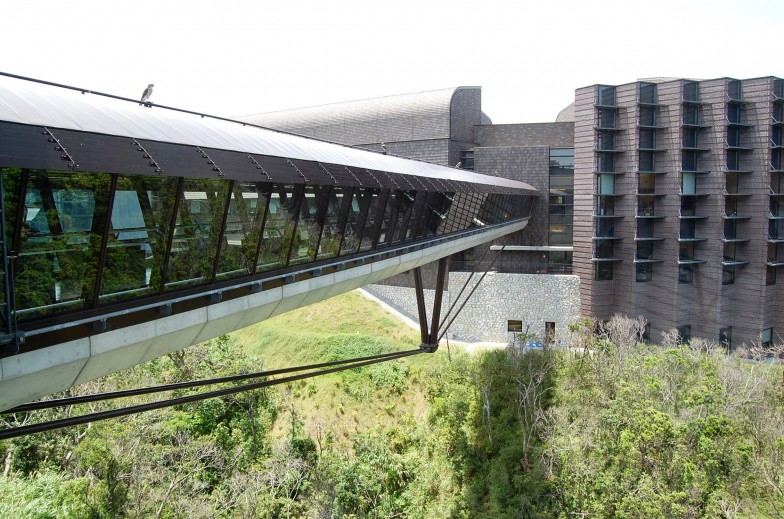 Visitors are welcome to walk the length of the Skywalk and take pictures, however, please pay attention to the signs at the end of the hall that restrict visitors further access to the Lab 2 building where research and classes are held for OIST students.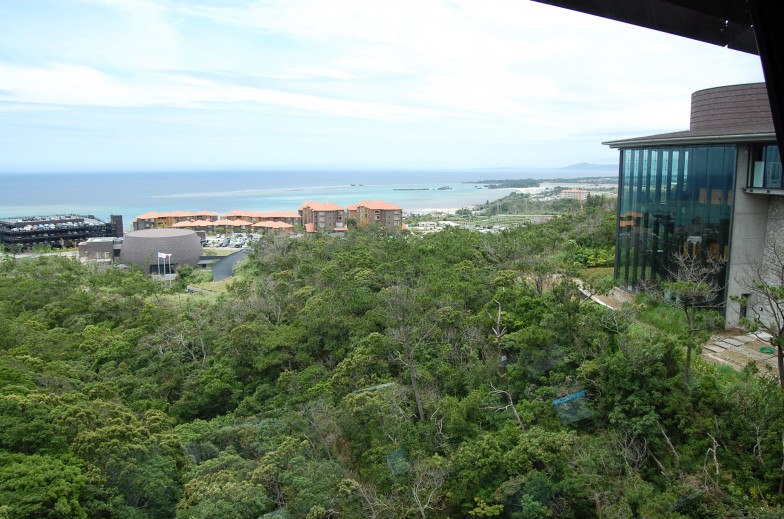 Retrace your steps towards the Visitor's Center and follow the signs pointing you towards the Kaitot Café, OIST's main dining facility.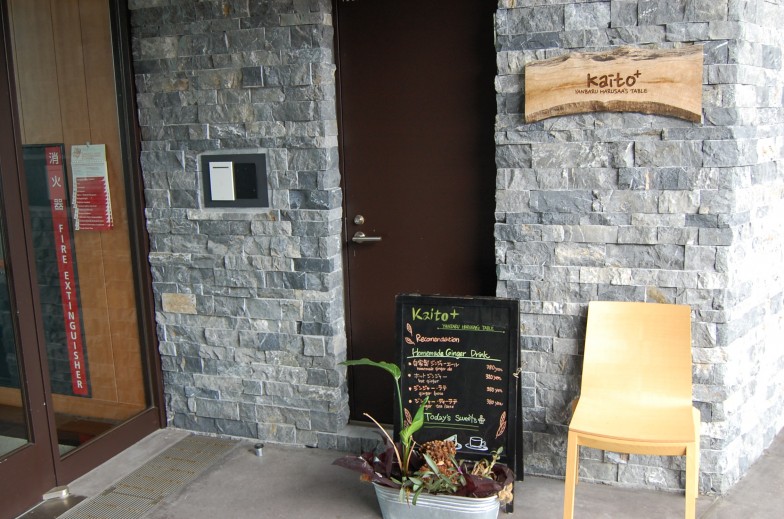 Not only will you have an opportunity to dine among some of the brightest minds currently teaching and pursuing careers in science, but you will find a small farmers' stand and an impressive bakery inside as well!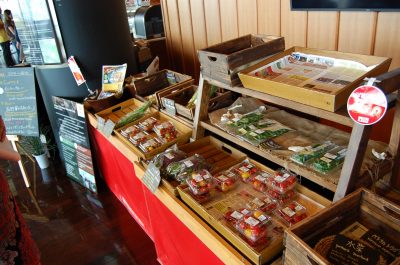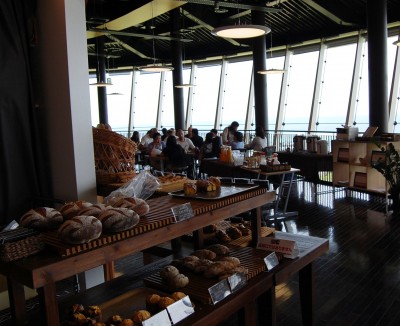 The farmers' stand is part of a Co-op between OIST and local Okinawan farmers. Okra, heirloom cherry tomatoes, Okinawa spinach, long beans, cucumbers, and curry leaves are just a sampling of some of the types of produce you can expect to find for sale. In fact, the very vegetables and herbs you see for purchase at the farmers' stand are incorporated into Kaitot Café's hot meals, salads, and prepackaged sandwiches for the day. The food is healthy, seasonal, and reasonably priced (1200¥ for a hot meal and as little as 500¥ for a salad) and the view of the Onna coastline from inside the cafeteria is simply spectacular! Just remember to return your tray and dispose of your trash at the dish return station in an alcove located on the far left side of the café after you have finished your meal.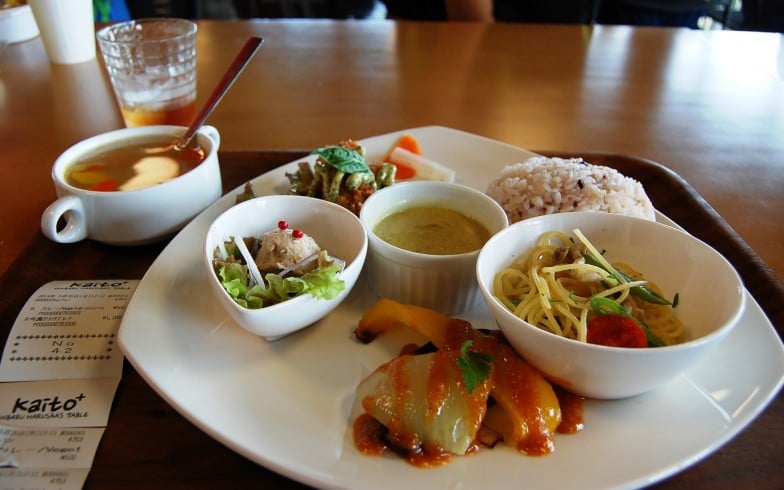 Fresh baked baguettes, sweet rolls, cakes, and breads are also available for sale in the café's bakery. And if by some strange stroke of bad luck you happen to find yourself not quite tempted by the café nor its bakery, there are additional foods stuffs (bentos, curries, salads, etc.) sold by various independent food vendors out on the campus' Center Court (the lawn and patio area immediately outside Kaitot Café) Monday-Friday only. Vendors tend to run out of food quickly, so arrive before 12:00 p.m.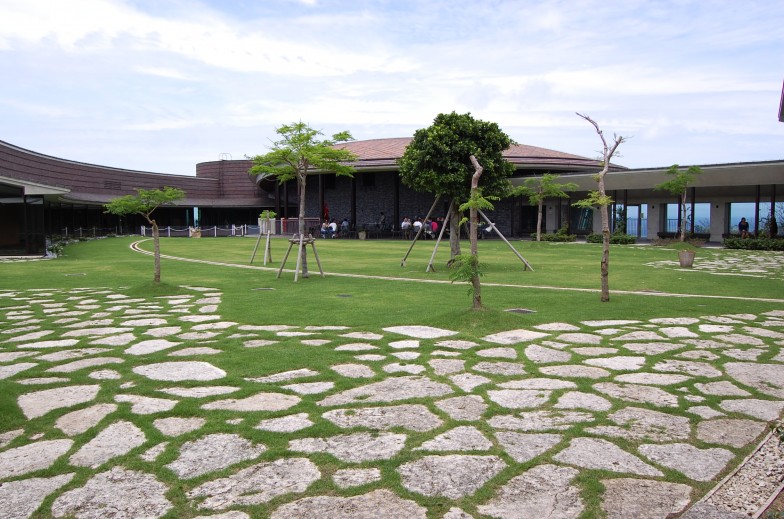 Additionally, there is a Jimmy's Bakery on site that is well worth you checking out before ending your visit to OIST. This particular Jimmy's sells a small selection of baked goods, foreign grocery items, and official OIST souvenirs (pens, coffee mugs, T-shirts, etc.).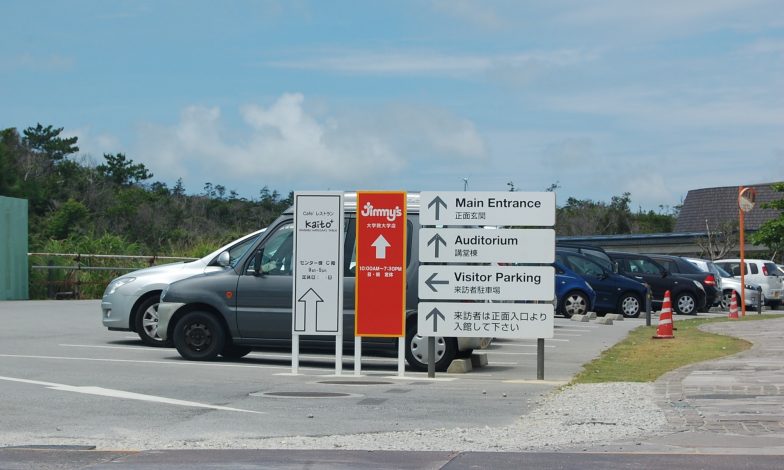 Address: 1919-1 Tancha, Onna-son, Kunigami-gun
Admission: Free (¥ only for vending machines, Kaitot Café, and Jimmy's)
Hours: 9:00 a.m. – 5:00 p.m. Monday-Sunday. Optimal time to visit the farmers' stand is 11:00 a.m. to 12:00 p.m. due to produce running out quickly!
Website: OIST Okinawa Institute of Science & Technology (downloadable visitor's pamphlet and info available), OIST Okinawa Institute of Science & Technology – Graduate University, and Yanbaru Harusaa's Table Kaitot+
Phone: 098-966-2184
Directions: From Kadena Gate 1 travel north on Highway 58 toward Onna Village. Stay in the right hand lane and at the "Nakadomari" intersection (you will see a sign) get in the right turn lane and make a right onto the South Onna Bypass. If you have never travelled on the bypass before, this step might be a bit confusing, but as you turn, you will see the road split in two. You will want to turn onto the road that is more "left" than a hard right. If in doubt, pay close attention to the large billboards. Travel down the bypass until you come to its end at a "T" intersection. You will see the letters "OIST" prominently displayed in red against a concrete brick wall.  Turn right and follow the signs leading to the OIST campus. The signs will guide you to the visitor parking areas. Do not hesitate to ask the courteous campus guards, students, and faculty for help if you should need assistance.