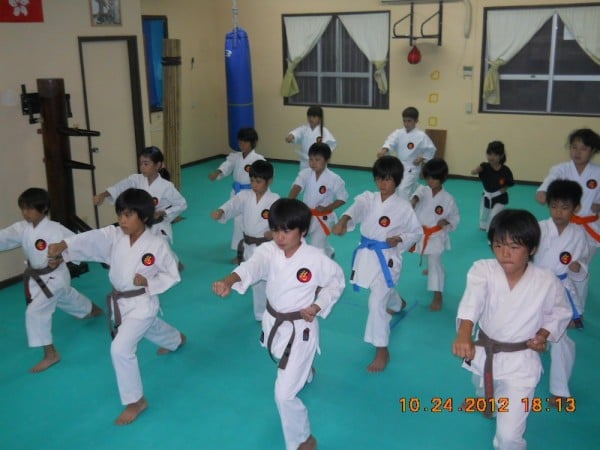 CONTRIBUTED BY LYNN HAMILTON
Martial Arts 1
I love martial arts. I have been a practitioner on and off over the years. When I arrived in Okinawa I decided it was definitely time to get back into it again! But I have to admit, I was a bit intimidated by all the choices of dojos in Okinawa, plus the fact that my grasp of the Japanese language is almost nonexistent. Also, most schools are filled almost entirely with male students (I'm female) & few, if any offering Wing Chun Kung Fu as well as traditional Okinawan karate. And I have never been a 'star's student, so I was hoping to find a teacher with a good measure of patience.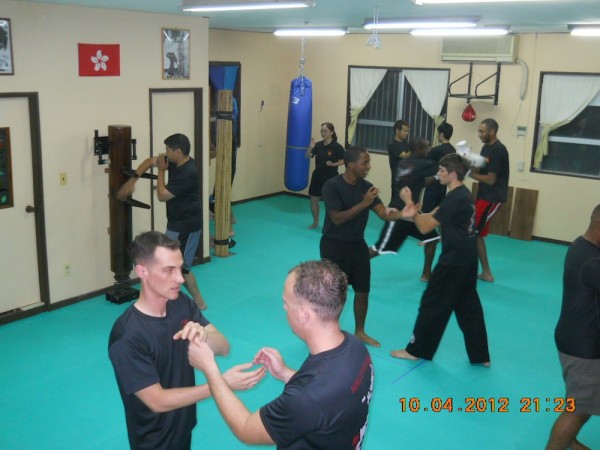 A colleague of mine was taking me around the area of highway 58 in Ginowan when I spotted the sign for both karate AND Wing Chun at the same place (he also has a school in Chatan and lots of classes for children as well as adults of all skill levels)! I figured I had nothing to lose by sending an email (sandro@ryuibukan.com). Sensei Sandro responded kindly. Yes, I was welcomed to both types of classes and he speaks English (as well as Japanese, French, and his native Italian)! Plus he is an accomplished teacher and martial artist with over 30 years of training and a presence on television (you can see clips of interviews on the school's website. The rates are very reasonable and he is easy to reach by phone.
After 2 months of training, I feel I've really come a long way. I'm back in good shape and enjoying every minute of my training! Looking for a great teacher? You've found one here!
Website:  Okinawa Ryuibukan Association
Phone:  080-3952-2109
Dojo Instructor: Sensei Alessandro Arangio Febbo
Dojo Locations: Ginowan, Chatan
Ginowan — 2-15-1-2F Oyama Ginowan-shi
Okinawa-ken Japan 901-2223
* Karate Classes: Monday, Wednesday, Friday
Kids — 6pm-7pm
Boys — 7pm-8pm
Adults: — Mon – 7pm-8pm,  Wed, & Fri – 8pm-9,30pm
* Wing Chun Classes:
Kids — Mon, & Wed, 5pm-6pm
Adults — (evening class)  Mon, Tue, Thu, 8pm-9,30pm and (morning class) Tue,Thu, 11am-12,30p
Chatan — 1-28 Aza-Miyagi Chatan
Kenei Sunabe Danchi Jichikaikan
• Tuesday and Thursday, (2 classes)
5pm to 6pm
6pm to 7pm