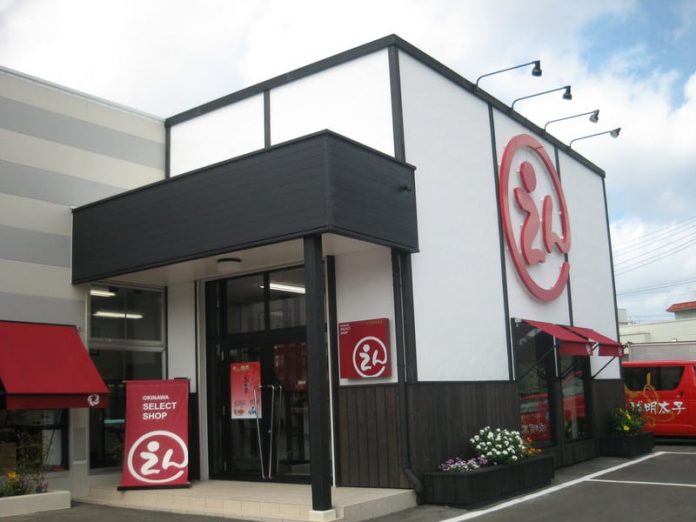 CONTRIBUTED BY DIANA MIDDLETON
This cool place was recommended by our very own "To Learn" editor, Staci.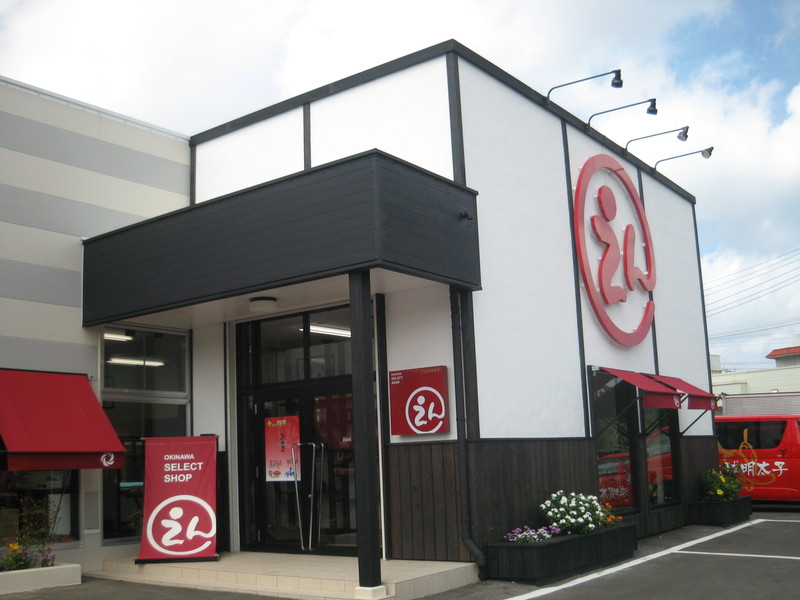 Okinawa Select Shop is definitely an interesting place to visit. When Staci first wrote to me about it, I'd thought it would be a gift shop offering all things Okinawan, but in reality, it is a place to go for your health!
Have you ever heard of Noni juice? If not, click here to read more information about it. Apparently, the juice is used to heal all sorts of ailments from simple headaches to cancer!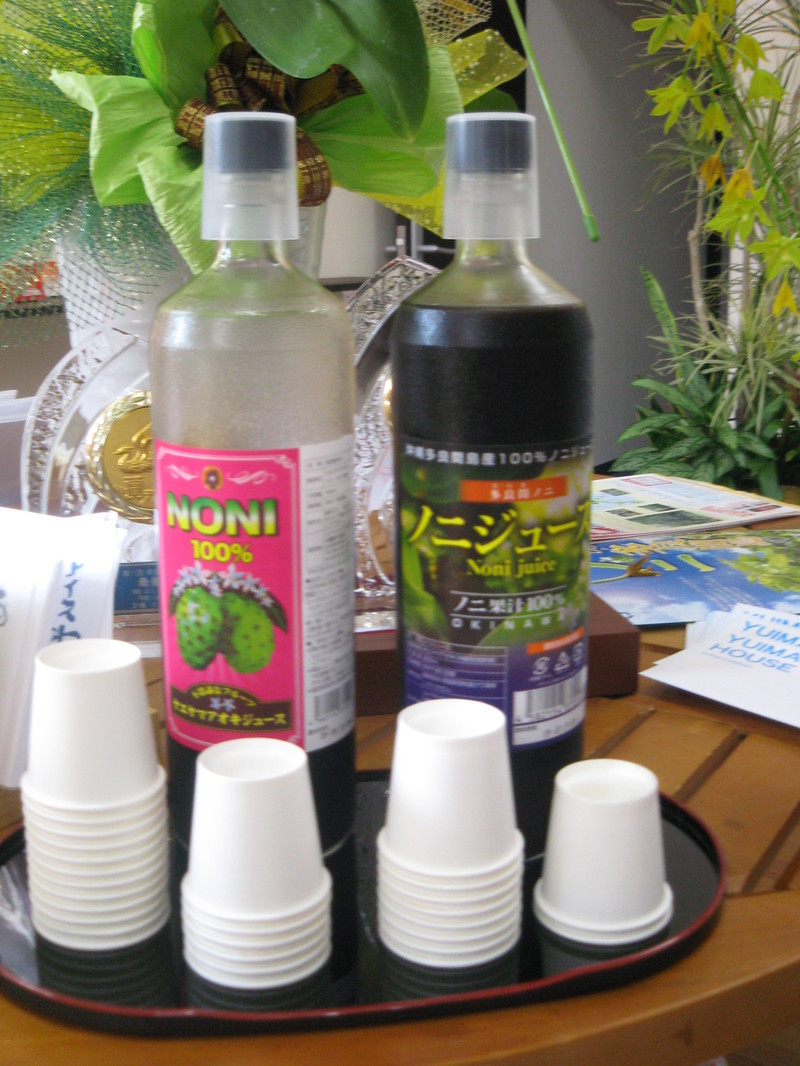 Be warned, the nice lady gave me a sample taste of the noni juice and well, let's just say I wouldn't sip on it like my nice cup of chai tea. It's something I could definitely digest if I believed it would help solve some medical problem, though. The store had more health-related items, but I couldn't figure out what they were–some food, but mostly drinks.
Okinawa Select Shop is definitely worth stopping by, even if you're just curious. My Japanese is simple and rough and the cashier's English was simple and rough, but somehow we communicated. I would recommend bringing someone who can help translate your needs and what they offer.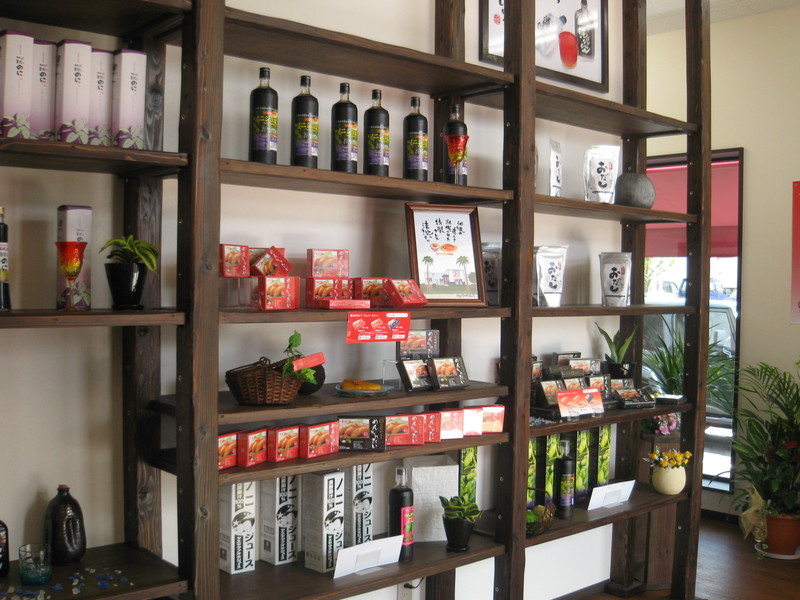 The store is open daily from 10:00 a.m. to 6:00 p.m. and closed on Sundays. They take yen only, no American dollars or credit cards.
Directions: From Kadena gate 1: Turn left out of the gate onto Highway 58. Get into your right lane immediately and turn right at the first light. (GI Bill will be on your right side after this turn). Follow this road to the last light. Make a left at this light. Once you are on this road, continue through the first light. You'll see a Japanese school and buildings with a giraffe and panda painted on them on the left. Okinawa Select Shop will be on the right, a modern looking building with a red awning.