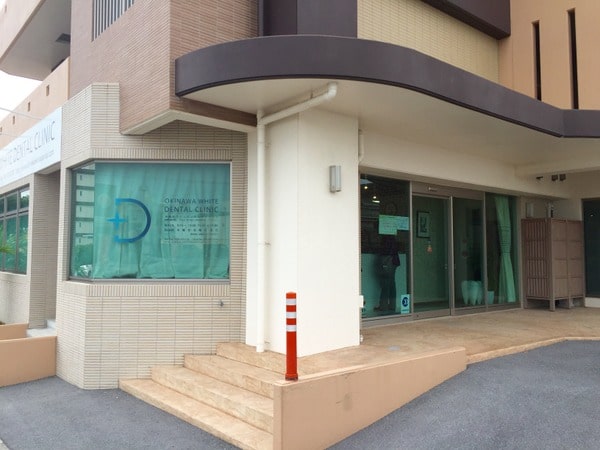 Okinawa White Dental Clinic
CONTRIBUTED BY MURIEL COLLINS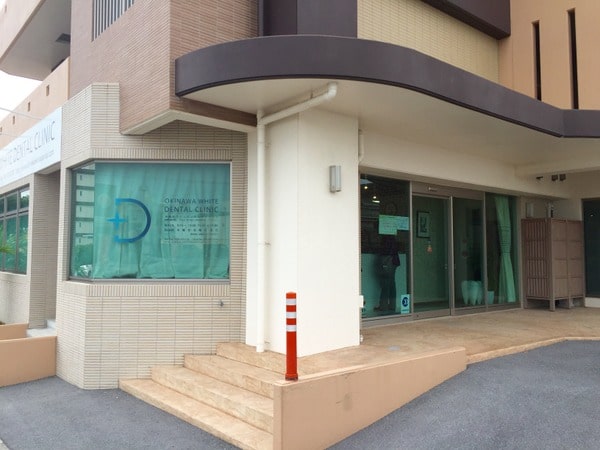 I am one of those mutant breeds of people that actually likes going to the dentist. My appreciation for oral hygiene and a gorgeous smile probably has something to do with the five years of braces I endured; of which included being teased and called a "lobster" when I had to wear headgear to school. (Joke's on you Stephen, I love lobsters!) My teeth were all kinds of screwed up! But those five years of pain and awkwardness paid off. I feel confident when I smile and there is no way I am letting cavities or gingivitis take that away from me!
Back story aside, I want to tell you about my experience at Okinawa White Dental Clinic. I like getting my teeth cleaned twice a year but Tricare only allows one cleaning a year on base. If you have MetLife Tricare you can opt to get a second cleaning (or all cleanings) off base. There are a few clinics off base that take MetLife TriCare and you can search for them on the MetLife website or by picking up a list of providers at the Naval Hospital on Camp Foster.
I should insert a disclaimer here: BE SURE YOU HAVE METLIFE INSURANCE BEFORE SEEING A DENTIST OFF BASE. You can ask your sponsor if you are covered or check their LES to see if coverage is being pulled from their paycheck.
When I called to make an appointment the staff member asked for my Tricare information so she could call them and verify that I was in fact covered to see an off base provider; already a good sign of a thorough office. My coverage was confirmed and I had an appointment set up for later the same week.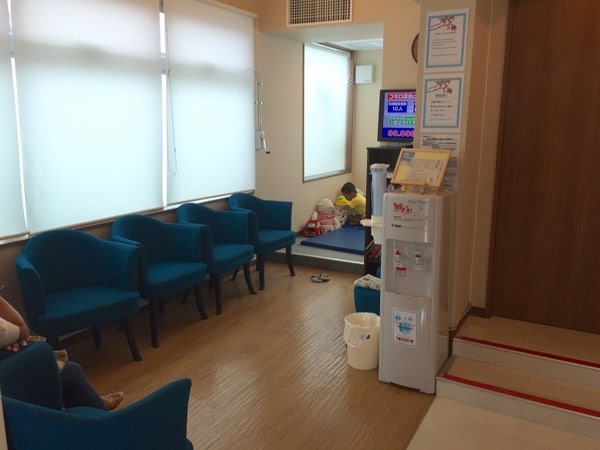 I walked into a clean, brightly lit lobby and was greeted by a smiling receptionist. After filling out a couple forms I was lead to the patient area where four exam bays decked out with the latest dental equipment were comfortably decorated. Dr. "Tommy" Kaneko and his staff were professional, efficient, and informative. The cleaning was pretty routine except for the light boom that hangs over your head during the cleaning had a mirror on it. The ability to watch the whole process and see myself from an awkward angle with my mouth gaping open made the process a little more entertaining.
From the clinic's website, I learned that Dr. Kaneko will also perform root canals, whitening, and orthodontics. He's basically a one-stop shop! I already have my next bi-annual cleaning booked with them and if you are looking for a place to get your oral hygiene on I would highly recommend calling Okinawa White Dental Clinic!
---
Okinawa White Dental Clinic
Services: General Dentistry, Root Canals, Whitening, Orthodontics
Website: https://www.okinawawhitedental.com/en/index.html
Phone: 098-989-3780
Hours: M,Tu,W,F,Sat 9:15am – 1:00pm / 2:30pm-7:00pm
Closed Thursdays, Sundays, and Japanese Holidays
Address: 813-2 Kamisedo, Chatan, Okinawa 904-0101
GPS Coordinates: 26.328246, 127.770801
Directions: This clinic is very close to Kadena Air Base, located on 23. To get here from other locations, take the expressway and get off Exit 4 on the Expressway, turn right on 85. In 2 km the clinic will be on your right-hand side. It is right next to a Starbucks and across the street from the Cocok's nail salon. You will have to pass the clinic and do a U-turn at the first light you come to after the clinic.