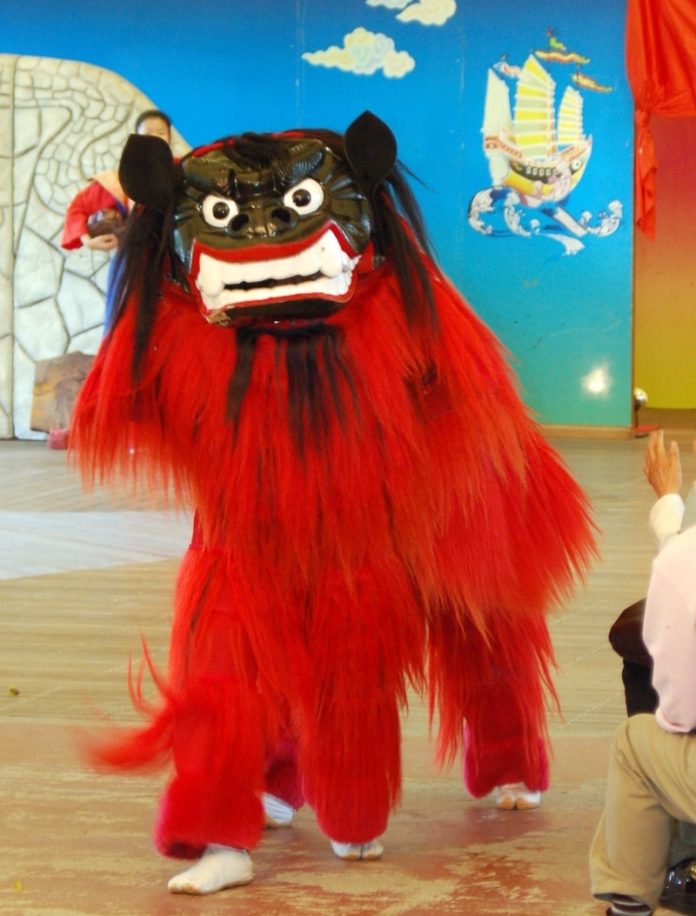 CONTRIBUTED BY CATHRYN JENSON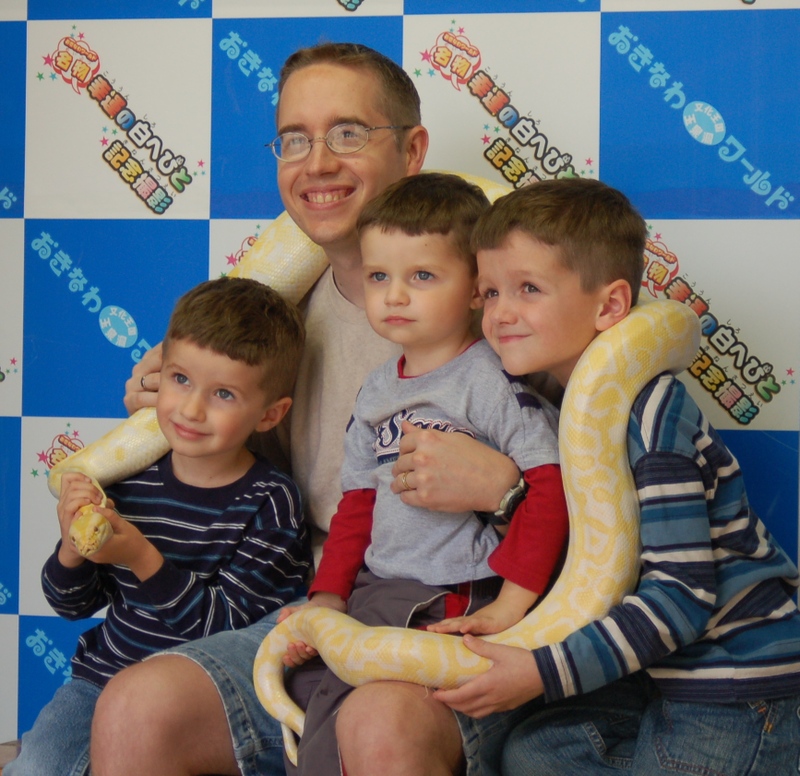 If you are looking for a fun day-long adventure then you should consider Okinawa World.  The fees are reasonable and in my opinion, you get your monies worth.  Adult ticket prices for the Kingdom Village, Cave, and Habu Museum (the Free Pass) are 1600 Yen and 800 Yen for kids 4 years and older.   To see some of the attractions but not all, they also sell tickets a la carte.
To begin with you enter this HUGE cave.  The cave is well lit and there are not any bats or creatures to worry yourself about; it is just full of stalagmites and stalactites.  There is a well maintained path throughout but also some stairs.  It takes a good 30-45 minutes to walk the length of the cave so it can be tiresome for small children; the stairs make a stroller not an option, though a stroller might be a good idea to bring for the rest of the park.
After exiting the cave you enter into a grove and garden area showcasing the varieties of fruits and vegetables that are grown in Okinawa .  From here you are then able to explore at your leisure the many shops (textile, pottery, glass blowing, bingata, brewery etc.) throughout the village.  I do not remember if they only took Yen, I think possibly they accepted credit cards.  They also had several food stands set up throughout to buy a yummy snack, you would want Yen for these. 
The best part of the park was the Eisa performance that is showcased several times a day.  It is amazing and worth planning your schedule around!  They have a lot of dancing, drumming and sanshin acts.  They also had a HUGE shisa costume/puppet/creature that came running off stage into the crowd that for me was the highlight.  The performance is stunning, but unfortunately photography during the performance isn't allowed.
Last but not least is the habu museum.  I have a very deeply rooted and all too real phobia of snakes so I volunteered to stay outside and watch the toddlers while the rest of the group headed into the dome of death, err…I mean, the museum.  Apparently it is "really cool" (the words of my 7 year old) and informative.  They have several showings a day of habu and other snakes. 
 Okinawa World will definitely be on the "list of things to do while visitors are here."  It was fun, inexpensive and so informative!  Be prepared to take a lot of pictures as there is a picture opportunity around every corner.
Directions:
Take the expressway south toward Naha.  Follow to the Nishihara JCT exit (after Exit 2 but before Exit 1).  Follow to A2 – Haebaru Minama IC – and take a left onto HWY 507.  Turn left on 48 toward Nanjo.  Follow for 2 km and make a right onto 17; you'll see signs leading you to the "Cave".  Drive for another 2.8 km; the entrance to the park will be on your left.  It will take about 40 minutes to get there from the expressway entrance near Gate 2 Kadena.