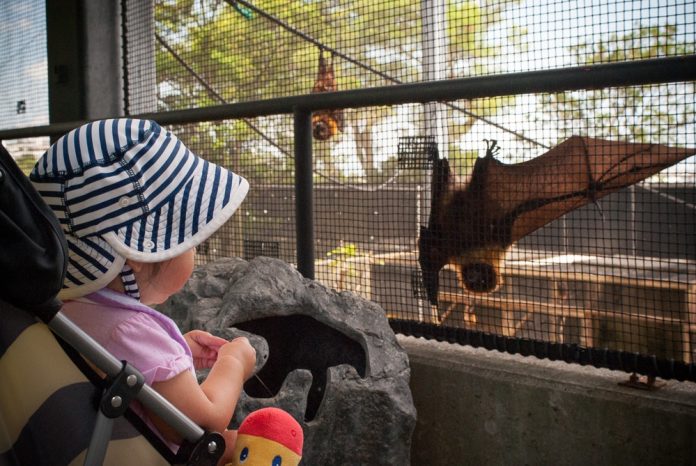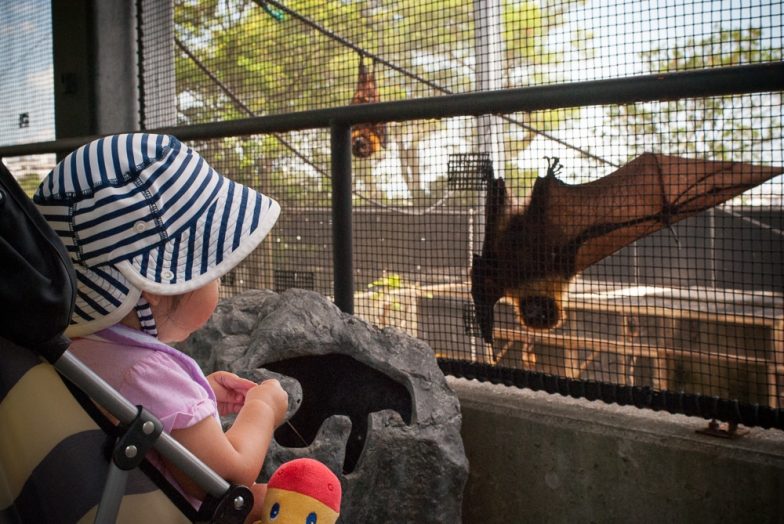 Editor's Note: Okinawa Zoo was originally reviewed on Okinawa Hai on March 5, 2007; you can read a PDF copy of that original review here. The post below is an updated take on the Okinawa Zoo, published October 16, 2015.

CONTRIBUTED BY MARISSA MATSUZAKI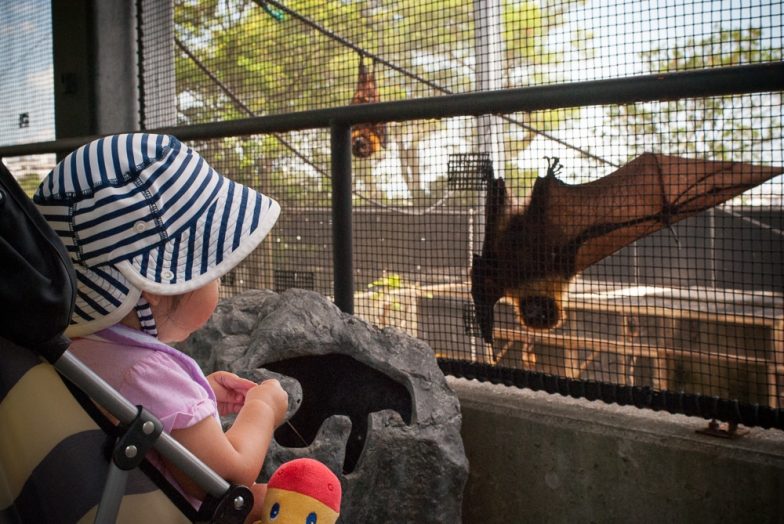 Recently whenever I've taken my daughter for walks, her little legs pedal and her voice squeals as she hears the sounds of animals. Every doggy bark, birdy chirp, and buggy squeak brings absolute delight to my 11 month old. That is why I felt that it was time we tried out the Southernmost Zoo of Japan!
The Okinawa Zoo is not very large and has a modest array of exhibits, but it offers plenty of sights and sounds for a small child. It is also a lovely atmosphere for me as I enjoy art, nature, gardens, and walks. Plus, it is inexpensive. Adults can enter for ¥500, Children age 4 to elementary school are ¥100, and middle to high school students are ¥200. You can also purchase a one year passport (¥2,000 for adults; ¥1,000 for children age 4 to high school). Within the zoo you may want a little extra yen for rides, snacks, and to feed the fish if you'd like.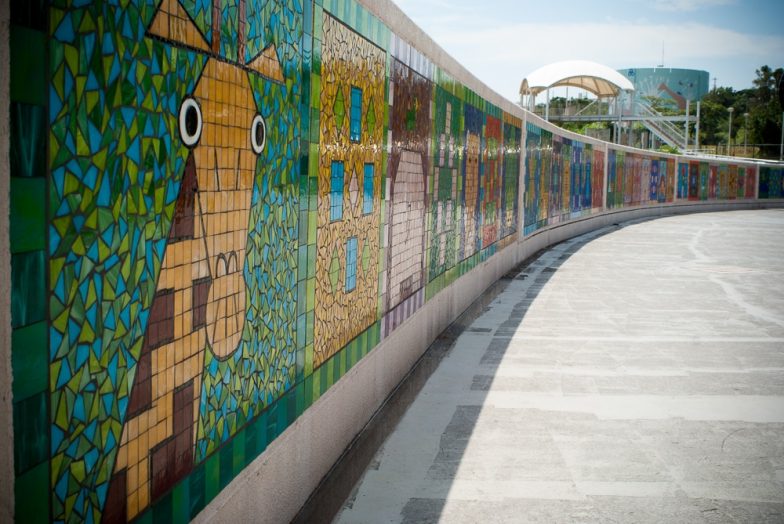 When we arrived my eyes were drawn to the colorful animal murals that lined the walls of the entrance toward the stairs (perfect photo op for the kiddos!). We followed the mural to the stairs as you must go down a level to go into the zoo; No worries Momma, there is a small elevator for that stroller! We hung a right to the food court area and had some lunch in the shade. Food options included American Hot Dogs and Corn Dogs and Japanese Curry and Yakisoba. You can also get Blue Seal ice cream and some plates are designed like zoo animals for the kids; how cute is that?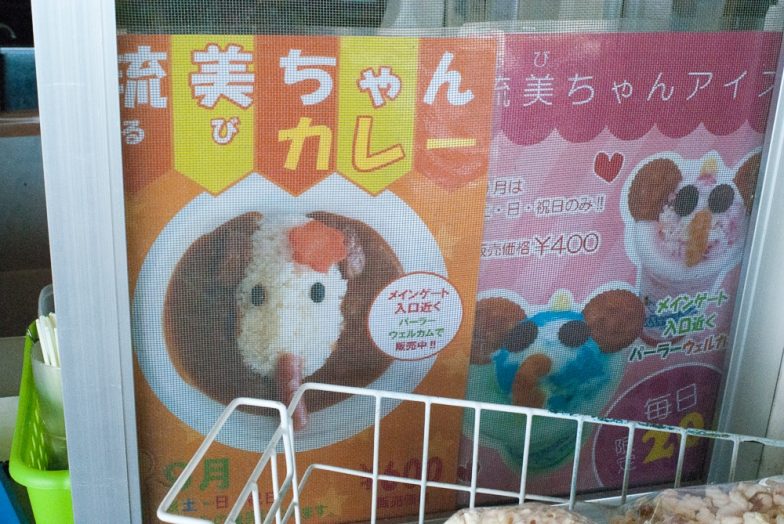 After lunch we started walking the loop around the zoo. There were lots of beautiful flowers growing along the walkways and even an herb garden.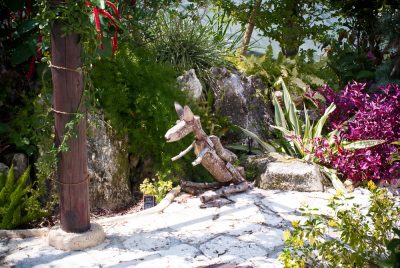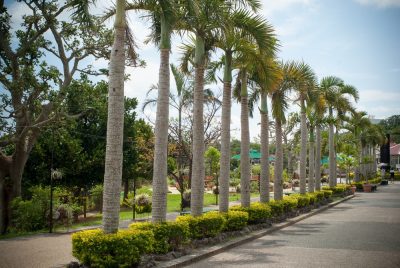 We then found ourselves in a rides section. There were four rides to choose from including little cars and a merry go round that you could access with tickets from the vending machine. The prices were between ¥100- ¥300 per ride and parents can ride with the children.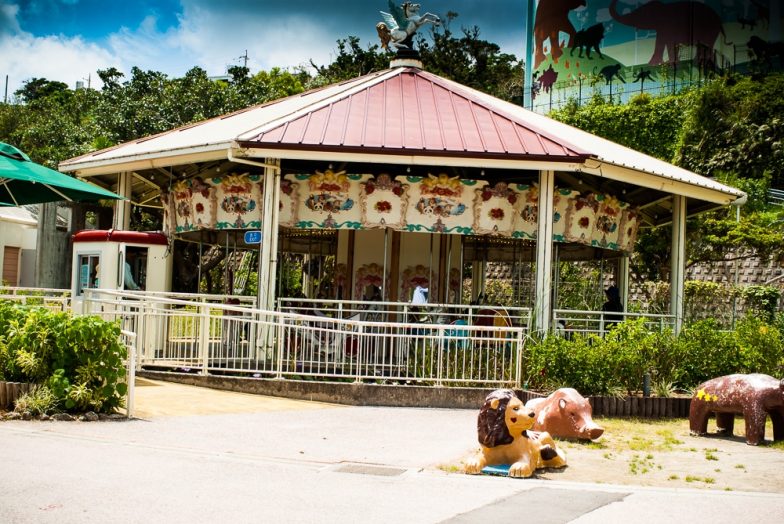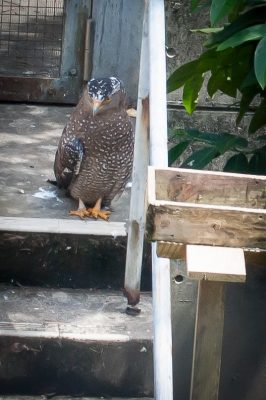 From the rides section we walked a steep slope toward the animal exhibits, the first being birds and fruit bats. I think this was my personal favorite as the bats will come quite close to you in their enclosures and seeing all the birds of prey and orange Kingfishers was awesome! Keep walking and you'll soon see the kids' favorite— monkeys! Some other animals you may get to see are giraffes, an elephant, hippos, kangaroos, an anteater, horses, and reptiles.
We missed the petting zoo but it's open from 11:00 a.m. to 3:00 p.m., so you may want to check that out! Along the route there were rest areas with seating and plants, restrooms, and nice photo spots. The final leg of our visit to the zoo was spent strolling on a board walk over a large fishing pond. The pond had lots of carp you could feed, water birds, and a fishing and boating area. To complete the circle, there is a children's center (the nursery is in this building) and restaurant by the main zoo entrance that neighbors the zoo's separate Wonder Museum.
(Editor's Note: We will be running Marissa's article about the Wonder Museum next Friday, October 23)
It was a fun and worth while outing with my little one and I look forward to going again this fall and spring!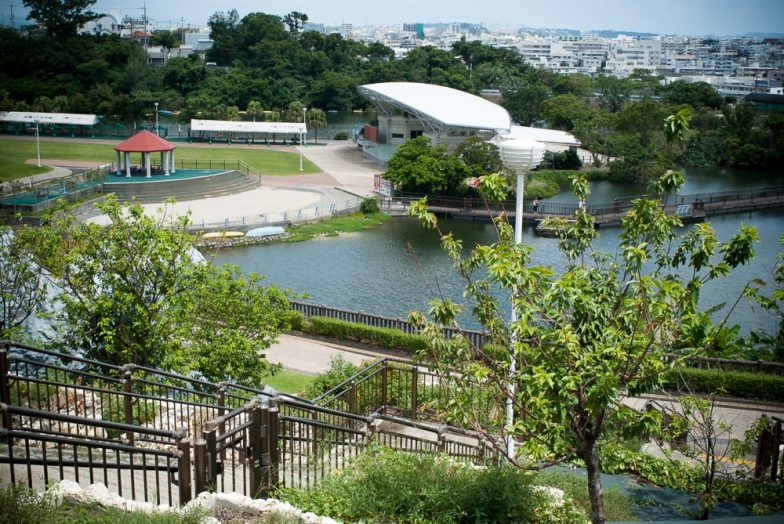 Hours: April to September are 9:30 a.m. – 6:00 p.m.
October-March 9:30 a.m.- 5:30 p.m.
*Last admission is one hour before closing.
CLOSED TUESDAYS and DECEMBER 30-JANUARY 1
Phone: 098-933-4190
Payment: Yen
Address: 5-7-1 Goya, Okinawa City, Okinawa 904-0021
Directions:
Straight out Kadena Gate 2.
Cross straight over the 330 intersection.
You will pass Koza Junior High School on your right and Koza Baptist Church on your left. There will be a sign overhead written in English indicating a right turn about a mile after the 330 intersection.
Continue on this road for less than half a mile. You will see the parking lot on your left.[edited from user comments]: From Camp Foster: -Take a LEFT coming out of the Exchange gate so that you are heading up 330 towards Kadena. Take a RIGHT at the Awase Meadows Golf Course intersection onto 22. (There will be a blue sign overhead before the turn lane pointing out the roads.) Take a LEFT at the 2nd light. Take a RIGHT at the 3rd light directly into the zoo parking lot.
Coordinates: 26.3279236, 127.8013201