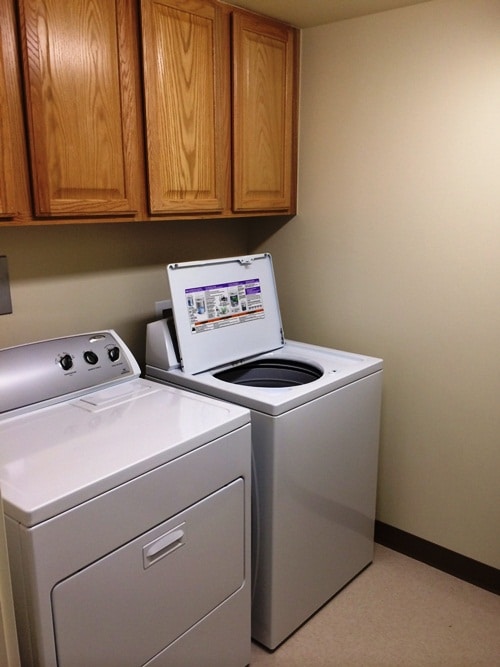 Living overseas has its challenges, and a commonly agreed upon one is finding that perfect place to live. To help those of us who are curious about the different options for living on Okinawa, readers have answered some of the most frequently asked questions about on-base housing. If you live in an on-base house that has not yet been featured on this site, please contact our Submissions Manager for the template.

Here's a great link to access, too, if you're on the fence as to whether to live on-base or off-base.
CONTRIBUTED BY BEVERLY CHESTER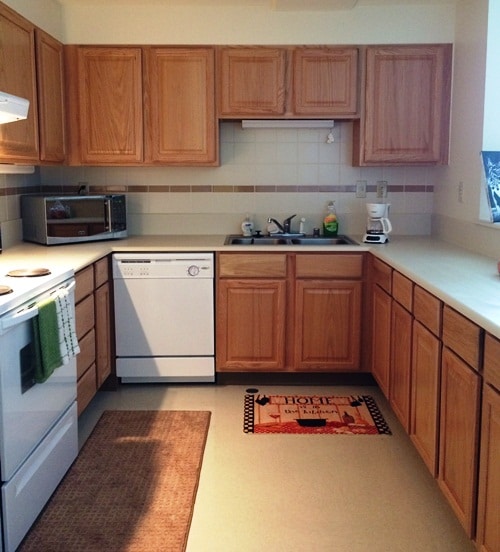 What military base is your home located on? Camp Courtney
What area of the island is your home located on (i.e. North Island, Central Island, South Island)? Central Island, Uruma City/Ishikawa Area
What is the name of your neighborhood in which your home is located? Camp Courtney Towers
Generally speaking, most on-base homes are approved for occupancy based on military or government rank.  If you would like, please provide the range of ranks that your home is approved for? This tower is for Company-grade Officers and Chief-warrant Officers (O1, O2, O3, CWO) who have dependents and are on an accompanied tour.  Tower 4315 is the only tower for this set of ranks, but there are two other towers on Camp Courtney for Enlisted with dependents.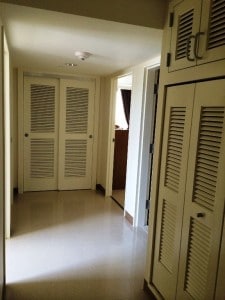 What DODDS school district is your home attached to?  Is there a school bus system available?
Elementary:Bechtel Elementary (McT) – bus service available
Middle: Ryukyu Middle School (Kadena) – bus service available
High: Kubasaki High School (Foster)  – bus service available
DoDEA Okinawa District School Zones Map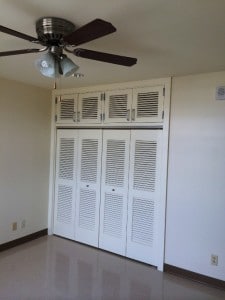 Please describe the "feel" of your neighborhood (i.e. pet-friendly, child-friendly, level of safety, friendly neighbors, spacious, etc.) The towers are pet-friendly, but there are stipulations.  Cats are allowed on any floor, but only the first two floors are suited for dogs.  There is a big area of grass outside to throw toys for dogs and to take them on walks.  No matter what pet you have, there are only two pets allowed per family.  The towers are extremely child-friendly, and families often let their children go outside on their own.  There is also a set of playgrounds outside: one for children age 2-5 years and a bigger one for children age 5-12 years.  The towers feel extremely safe because there are eight apartments on each floor, and you get to know your neighbors very well.  Our particular tower has a Facebook page that we use to communicate with one another.  The neighbors are all very friendly and we often hold tower-wide events like potlucks, bonfires, parties, or game nights.  The rooms are spacious, but it has the feel of a college dorm room.  The floors are all tile and there are bulky air conditioning units in every room.  I suggest buying plenty of area rugs because the rooms are cold with the tile floors.  Curtains are difficult to install, but we found a way to make that work to make the bedrooms seem like a "real" home!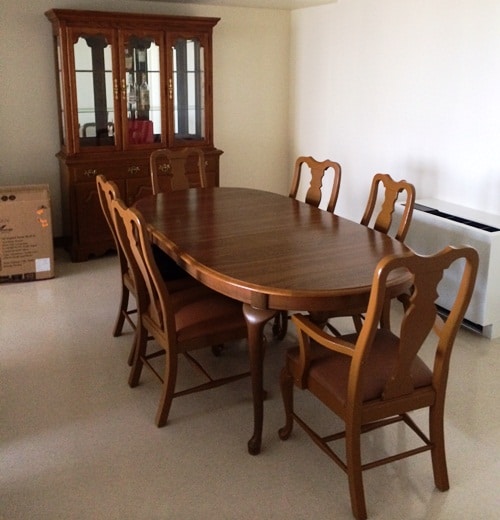 Please describe the style of your home (i.e. detached home, duplex, apartment, age of the home, etc.) Every room in the tower is a 3-bedroom/2-bath apartment.  The towers are old, but they have been renovated recently to modernize the kitchen and bathrooms.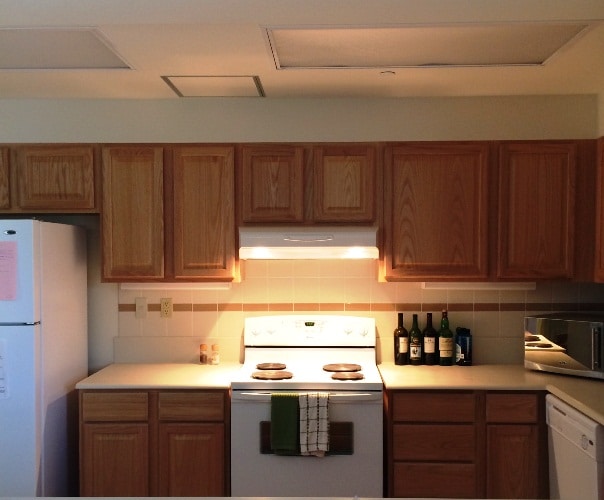 Please provide general information about your home such as square footage, number of bedrooms and baths, number of stories/levels, special amenities, etc.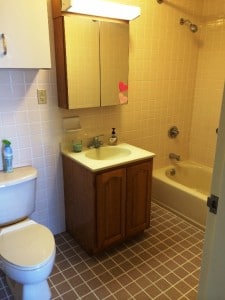 The apartments are one-story with ~1300 square feet.  Each apartment has 3 bedrooms: two smaller bedrooms and one master en suite.  There are 2 bathrooms: the master bathroom has a toilet, standing shower, and small sink.  The hallway bathroom has a full bath tub, toilet, and small sink.  There are plenty of shelves and cupboards in the bathrooms for storage.  The master bedroom has a small balcony with fire escape, and the living room has a large balcony that is shared with the neighboring unit.  There is plenty of natural light from all of the windows and plenty of storage in the many closets!  There is also a storage room in the hallway by the front door to the apartment that is accessible by only your door key.
What places of services are available near your home such as restaurants, shops, commissary, playgrounds, parks, etc.? There are three gates to Camp Courtney: the main gate, the housing gate, and the commissary gate.  Camp Courtney is interesting in that it is split into two parts: main side and commissary side.  Commissary side: The commissary and exchange are technically part of Camp Courtney, but you have to leave the housing gate and reenter the Commissary gate 1.5miles up the road.  Also on commissary side, you have Eagle Hardware, gas station, post office, and auto shop.  Main side: The library and gym are adjacent to each other on the main side of base, about 1 mile (5-10min drive) away from the towers. There is also a bowling alley, a food court, a swimming pool, and the medical/dental clinic on the main side of base.  Outside of base:  There are countless restaurants out in town (Uruma city on one side, Ishikawa on the other side).  A delicious Thai restaurant is directly across the street from the main gate to Camp Courtney, definitely within walking distance of housing.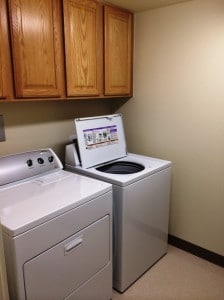 How is parking provided for your home? Each apartment gets one parking spot in a designated area, and any extra cars you own are parked in the visitor lot.  There is ample parking so no one has to vie for extra spaces, and there is still plenty of parking left for visitors.
Is there any yard space or outdoor spaces provided for your home? Each apartment has two balconies, but no private yard.  The playground and outdoor recreation areas are first-come, first serve.  You can also go to the roof of the building any time you want, and there is a community room on the first floor that can be rented for any reason from Housing.
What do you feel is special about your home or neighborhood – what makes it feel like "home" here on Okinawa?  We felt like we were included as part of the tower from the first moment we first arrived here.  We joined the Facebook group and immediately began meeting our neighbors.  There is always something fun to do, even if you get together and do absolutely nothing!  We have a running group for the spouses during the week, we have frequent game nights, and we get together for miscellaneous fun activities through our Facebook group.
What housing expenses are included with on-base housing (i.e. utilities, rent, appliances, etc.) All utilities are covered when you live on base.  Each apartment comes with refrigerator, dish washer, washing machine and dryer.  You will have to purchase any other appliance outside of that list.  I highly recommend getting a dehumidifier for your home.
Are there any expenses or fees associated with on-base housing? We pay for internet and you have to pay for cable if you want anything besides basic AFN television (AFN is maybe 10 channels).  Other than that, there really aren't any fees outside of normal move-in expenses and home renovations.  For example: if you want to paint the walls, you'd have to fund that yourself.
Are you satisfied with the maintenance services provided by your on-base housing organization? I'm very satisfied.  We moved in to the tower right after a big renovation had been completed, so the tower was previously empty.  We had a few problems with plumbing that were rectified within a day or two, but we did have to call the Housing company to make sure it was done.  There is no sense of being in danger when you have the plumbers or maintenance men in your home, either.  Okinawa is the safest place I have ever lived.
Finally, what advantages and disadvantages do you feel have been your experience living on a military base here on Okinawa? I lived off-base when we were stationed at Camp Lejeune in North Carolina, and my experience here in Okinawa is indescribably better.  I feel a real sense of camaraderie with my neighbors and I feel extremely safe in my home.  I personally like that we don't have a yard to maintain, and I don't feel like we are at any loss by not having personal yard space. I like having the balconies better, and playing on the playground allows you to meet your neighbors and make more friends.  I love living in Uruma city, farther away from the chaos of Kadena/Foster.  We go running out in town, and it is such a beautiful city with so much to explore.  So far, this duty station has been amazing!
One disadvantage to living in the towers is that you can hear people moving furniture in the apartment above you.  It's not terrible, though, because it doesn't happen often and it isn't very loud.  You can also hear people through your balcony windows, and that can get pretty loud depending on what the neighbors have going on.  Also, you can't use charcoal grills on your balconies due to the fire hazard.  My husband was bummed!
Please provide any COMMENTS that you feel would be helpful for others about living on-base. For living in Okinawa in general, I whole-heartedly suggest you get a dehumidifier (or two!) as soon as you get stationed here.  You will notice how damp your clothes, sheets, towels, and even your paperwork start to feel after a couple of weeks.  The Housing company supplied us with a dehumidifier, and within a week it was recalled by the GE manufacturing company for being a fire hazard.
---
If you live in on-base housing OR off-base housing that has not been featured on Okinawa Hai, or in housing that has been renovated since its last post, please contact our Content Manager for the on-base housing template and instructions on how to share your little slice of Okinawa with the rest of us.