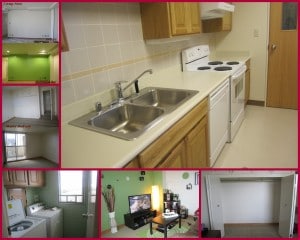 Living overseas has its challenges, and a commonly agreed upon one is finding that perfect place to live. To help those of us who are curious about the different options for living on Okinawa, readers have answered some of the most frequently asked questions about on-base housing. If you live in an on-base house that has not yet been featured on this site, please contact our Submissions Manager for the template.

Here's a great link to access, too, if you're on the fence as to whether to live on-base or off-base.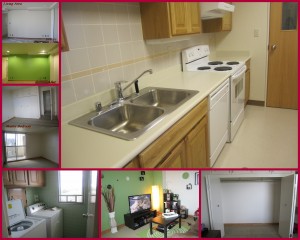 What military base is your home located on? Kadena Air Base
What area of the island is your home located on (i.e. North Island, Central Island, South Island)? Central
What is the name of your neighborhood in which your home is located? Bazely Towers, behind Marek Park
Generally speaking, most on-base homes are approved for occupancy based on military or government rank.  If you would like, please provide the range of ranks that your home is approved for? Most likely any rank, as long as there is at least 1 dependent and not more than 3 people total. My husband is an E5 and it is just us two.
What DODDS school district is your home attached to?  Is there a schoolbus system available?
Elementary: Bob Hope Primary/Amelia Earhart Intermediate
Middle: Kadena Middle School
High: Kadena High School
No school bus services available for any schools
Please describe the "feel" of your neighborhood (i.e. pet-friendly, child-friendly, level of safety, friendly neighbors, spacious, etc.) The Bazely Towers are in a great part of the base, away from the main road so there isn't that much traffic. The level of safety is pretty high also, since there are mostly family type homes around. The towers itself are pet-friendly and there are often people around walking, jogging, with/without pets. I live in the North Tower which is a single building on the North end of the street and have a huge parking lot. The other towers are in a cluster of maybe 3 or 4 buildings. I think the experience on that side might feel a little crowded but I can't be sure. The neighbors are friendly but being a tower, we mostly just say hi and bye as we pass through the elevators.
Please describe the style of your home (i.e. detached home, duplex, apartment, age of the home, etc.)  Apartment tower, 6 floors. Not sure of the age of home but it was newly renovated when we moved in, summer 2011.
Please provide general information about your home such as square footage, number of bedrooms and baths, number of stories/levels, special amenities, etc. Around 900 sq.ft., 2 bedrooms, 1 bathroom (small). There are tons of storage closets and you have a separate (locked) storage unit in the hallway where the elevators are. There are 2 balconies, one in the living area, which also has a small storage, and then the other balcony is off the master bedroom, which goes to the fire escape. All appliances are included in the home, i.e., dishwasher, fridge, stove, and there is an actual laundry room with the w/d. The home has central air, which is awesome, and we run it continuously. We were allowed to paint the walls, so we painted a few walls in the living/dining area (but you must paint it back to the original color when you vacate).
There is a party room available on the 1st floor for tenants to rent out, however I have never used it so I do not know what the requirements are to be able to use it.
What places of services are available near your home such as restaurants, shops, commissary, playgrounds, parks, etc.? These towers are close to the main gate, Gate 1, and right by the Olympic Shoppette, and some dining places such as Pizza Hut, Popeyes, and Dunkin' Donuts. There is a small playground in the courtyard of the building and just a block down is Marek Park, a larger park with a small running trail and places to BBQ/host outdoor parties. The Education Center is also very close. The BX and Commissary is a short 3-5 minute drive up the road.
How is parking provided for your home? Each unit is assigned 1 parking spot, however, like I stated above, there is plenty of parking on the lot if you have multiple cars and visitors.
Is there any yard space or outdoor spaces provided for your home? There is a courtyard with a playground, some picnic tables, a pet-designated area, and a basketball court.
What do you feel is special about your home or neighborhood – what makes it feel like "home" here on Okinawa?  The home is designed like typical American homes, so it does not feel foreign at all. Having all American neighbors adds to that as well.
What housing expenses are included with on-base housing (i.e. utilities, rent, appliances, etc.) All utilities are included (electricity, water, heat)
Are there any expenses or fees associated with on-base housing? Are you satisfied with the maintenance services provided by your on-base housing organization? Cable/internet is not included since it is optional so that was the only extra expense.
I felt that maintenance was very quick to respond to work orders and often resolved matters right away. One downfall was that the elevators were being serviced and took about 3 weeks so it was inconvenient at times.
It was nice to be able to use the Eagle Hardware, which is a self-help store for families who live on base to get things for the house like light bulbs, screws, air filters, putty, paint, and so on.
Finally, what advantages and disadvantages do you feel have been your experience living on a military base here on Okinawa? There are numerous advantages to living on base, for my family it was that my husband (who worked on Kadena also) was able to come home after PT to shower and dress, and he was able to come home for lunch as well. Being able to watch AFN was important also since there are news updates that pertain to weather conditions and other important events. Living on base as a whole is a huge advantage if you like being close to all the resources available, i.e., library, USO, youth centers…
Some disadvantages are: when there is a base lock down you are simply stuck on base. Also, living on base does not give you the full experience of living in a foreign country since base housing is (obviously) designed like American homes and you do not have local neighbors.
Please provide any COMMENTS that you feel would be helpful for others about living on-base. Home is where you make it. I hope you enjoy your new home here in Okinawa!
---
Want to see more? Take a look at this video by The Lovelys, who have included an example of this housing area in their Okinawa Military Housing Compilation video on YouTube from May 2016:
---
If you live in on-base housing OR off-base housing that has not been featured on Okinawa Hai, or in housing that has been renovated since its last post, please contact our Content Manager for the on-base housing template and instructions on how to share your little slice of Okinawa with the rest of us.