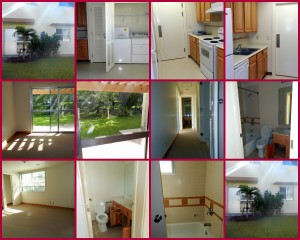 Living overseas has its challenges, and a commonly agreed upon one is finding that perfect place to live. To help those of us who are curious about the different options for living on Okinawa, readers have answered some of the most frequently asked questions about on-base housing. If you live in an on-base house that has not yet been featured on this site, please contact our Submissions Manager for the template.

Here's a great link to access, too, if you're on the fence as to whether to live on-base or off-base.
CONTRIBUTED BY NICOLE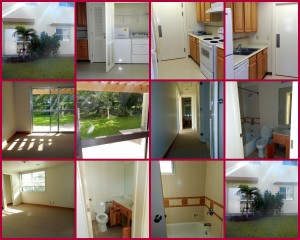 What military base is your home located on? Kadena Air Force Base


What area of the island is your home located on (i.e. North Island, Central Island, South Island)? Central Island



What is the name of your neighborhood in which your home is located?  Marek Park



Generally speaking, most on-base homes are approved for occupancy based on military or government rank.  If you would like, please provide the range of ranks that your home is approved for? They call it Jr Enlisted but it is anywhere from E-3 to E-7
What DODDS school district is your home attached to?  Is there a schoolbus system available?
Elementary: Bob Hope (grades K-2), Amelia Earhart (grades 3-5)  – bus service available
Middle: Kadena Middle School  – no bus service available
High: Kadena High School  – no bus service available
Please describe the "feel" of your neighborhood (i.e. pet-friendly, child-friendly, level of safety, friendly neighbors, spacious, etc.) Pet-Friendly, Child-Friendly, Friendly Neighbors, and on a level 1-10 for safety I would say its an 8 or a 9
Please describe the style of your home (i.e. detached home, duplex, apartment, age of the home, etc.)  Duplex
Please provide general information about your home such as square footage, number of bedrooms and baths, number of stories/levels, special amenities, etc.
Not sure on SqFt
3 Beds, 2 ½ baths
2 stories
Comes with washer, dryer, fridge, dishwasher, garbage disposal, and electric stove.
1 outdoor storage unit, 1 electrical closet also outdoors, semi covered patio, and 2 interior downstairs storage closets.
What places of services are available near your home such as restaurants, shops, commissary, playgrounds, parks, etc.? Chapel 1, Olympic Mall and Shoppette, Gate 1, and 3-4 playgrounds within a 5 min walking distance.
How is parking provided for your home? 1 parking spot is issued per home but there are 6 additional 'guest' spots which are right in front of the housing complex.
Is there any yard space or outdoor spaces provided for your home? There is front and back yard space, nothing extremely grand but it's sufficient.
What do you feel is special about your home or neighborhood – what makes it feel like "home" here on Okinawa?  All the 3 bedroom homes in this area were renovated during 2009-2010 and within them there is recessed lighting, semi-covered porches, and carpeting which make the houses feel like homes instead of cement barracks.
What housing expenses are included with on-base housing (i.e. utilities, rent, appliances, etc.) Utilities- water, electric; 24 hr Maintenance; Rent
Are there any expenses or fees associated with on-base housing? Verizon Base Line which vary in pricing; Mediatti Internet and Cable which also varies in pricing
Are you satisfied with the maintenance services provided by your on-base housing organization? Yes, the area zone controller gets the crews out in a timely manner and they are courteous and understanding.
Finally, what advantages and disadvantages do you feel have been your experience living on a military base here on Okinawa? Advantages of living on base: having English speaking neighbors, being close by to activities, and specifically with this housing area you're equal distance to the local grocery store San A and the Family Mart (convenience store)  and the Commissary and Shoppette.
Disadvantages, especially with KAB, is they shut the front gate at various times so getting out can sometimes be a hassle.
Please provide any COMMENTS that you feel would be helpful for others about living on-base. Sometimes living off-base is not an option as it was for many of us who moved to Okinawa during the summer of 2009, but on the flip side it is substantially cheaper to live on base as all your utilities are completely free. The internet and cable services might be sub-par, but if you can get past that, your time spent here on Okinawa whether it is on or off base can be a memory your family will have to carry with them for a lifetime!
---
If you live in on-base housing OR off-base housing that has not been featured on Okinawa Hai, or in housing that has been renovated since its last post, please contact our Content Manager for the on-base housing template and instructions on how to share your little slice of Okinawa with the rest of us.