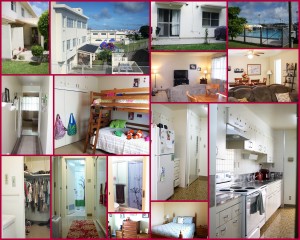 Living overseas has its challenges, and a commonly agreed upon one is finding that perfect place to live. To help those of us who are curious about the different options for living on Okinawa, readers have answered some of the most frequently asked questions about on-base housing. If you live in an on-base house that has not yet been featured on this site, please contact our Submissions Manager for the template.

Here's a great link to access, too, if you're on the fence as to whether to live on-base or off-base.
CONTRIBUTED BY CHRISTA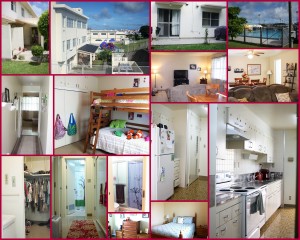 What military base is your home located on? McTureous

What area of the island is your home located on (i.e. North Island, Central Island, South Island)? Central Island
What is the name of your neighborhood in which your home is located? Camp McTureous
Generally speaking, most on-base homes are approved for occupancy based on military or government rank.  If you would like, please provide the range of ranks that your home is approved for?  I believe Senior Staff NCO through O-5.
What DODDS school district is your home attached to?  Is there a school bus system available?Elementary: Bechtel Elementary (McT) – no bus service
Middle: Ryukyu Middle School (Kadena) – bus service available
High: Kubasaki High School (Foster)  – bus service available

Please describe the "feel" of your neighborhood (i.e. pet-friendly, child-friendly, level of safety, friendly neighbors, spacious, etc.) McTureous is a housing-only base (no military unit offices) and although we have only been here a few months, it seems very friendly neighborhood wide.  Right now, with renovations, the base is only about 1/2 full which means not as many families and children here, but still lots of children around for playmates.  I feel like it is a very safe neighborhood.    
Please describe the style of your home (i.e. detached home, duplex, apartment, age of the home, etc.)  We live in a multiplex 2 story unit.  We live in an un-renovated unit that will be undergoing renovations in 2015 so it is rather old, but I do not know the exact year.
Please provide general information about your home such as square footage, number of bedrooms and baths, number of stories/levels, special amenities, etc.
Our square footage is about 1100-1200, with 3 bedrooms and 2 ½ bathrooms.  It is a 2 story unit, with all 3 bedrooms and 2 bathrooms upstairs and a ½ bathroom and kitchen/living/dining room downstairs.  Although old, the 3 bedroom units have more storage space than I was prepared for and a much larger kitchen than anticipated!
What places of services are available near your home such as restaurants, shops, commissary, playgrounds, parks, etc.? We have several playgrounds on McTureous, including the elementary school playgrounds. McTureous is also home to a pool that hosts part of the "learn to swim" program, 2 diving boards and a slide.  The base is not far from restaurants and shops that are along Highways 75 and 8.


How is parking provided for your home? We have one space available for each unit, along with 2 visitor spaces.  Otherwise, there is plenty of parking along the road in front our houses.
Is there any yard space or outdoor spaces provided for your home? We were lucky to get an end unit and have plenty of yard space beside our house.  The other units also have yard space, however it is rather small.
What do you feel is special about your home or neighborhood – what makes it feel like "home" here on Okinawa?  Although it is often overlooked and not mentioned when talking about Okinawa Marine bases, we like the cohesive feel of McTureous and friendly neighborhood.  We were lucky to move into a multiplex with great neighbors that have become our extended family already.  We like to call it our very own gated community!


What housing expenses are included with on-base housing (i.e. utilities, rent, appliances, etc.) No utility or rent expenses.We did have to buy a lawn mower after moving into our house since our yard maintenance is our responsibility and we have a rather large area to mow.
Are there any expenses or fees associated with on-base housing? Are you satisfied with the maintenance services provided by your on-base housing organization? We pay for phone, cable and internet services on base.  We have been fortunate to have minimal maintenance issues (so far-knock on wood) and have been pleased with the services that have been provided so far.  
Finally, what advantages and disadvantages do you feel have been your experience living on a military base here on Okinawa?  The definite advantage is having neighbors who are going through the exact same thing that we are as we all transition to a new country and way of living.  The neighbors who have been here longer are a wealth of information regarding on base and off base living and exploring.  Although on base, we are still able to go beyond the gates and explore Okinawa's restaurants, shops, festivals and activities.  
Please provide any COMMENTS that you feel would be helpful for others about living on-base.  We came into the experience knowing we wanted to live on base and feel fortunate that we were able to get into a house with ease. There is a great benefit to knowing all of your neighbors, their children and relying on them as family since we are all so far away from our own families during this time. 
---
If you live in on-base housing OR off-base housing that has not been featured on Okinawa Hai, or in housing that has been renovated since its last post, please contact our Content Manager for the on-base housing template and instructions on how to share your little slice of Okinawa with the rest of us.