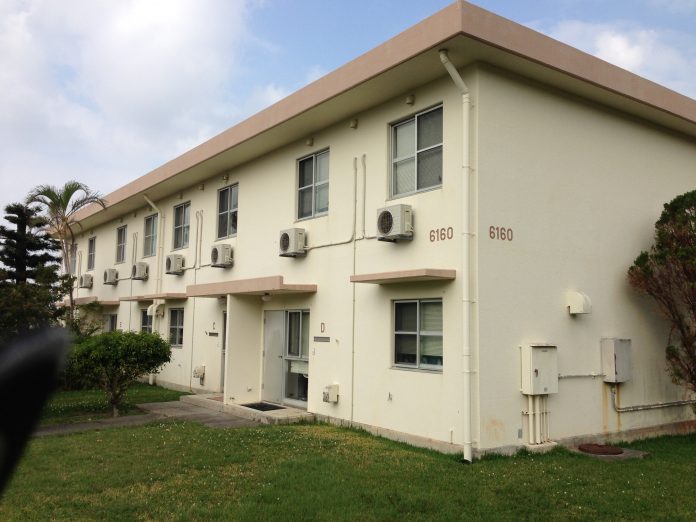 Living overseas has its challenges, and a commonly agreed upon one is finding that perfect place to live. To help those of us who are curious about the different options for living on Okinawa, readers have answered some of the most frequently asked questions about on-base housing. If you live in an on-base house that has not yet been featured on this site, please contact our Submissions Manager for the template.

Here's a great link to access, too, if you're on the fence as to whether to live on-base or off-base.
CONTRIBUTED BY LORI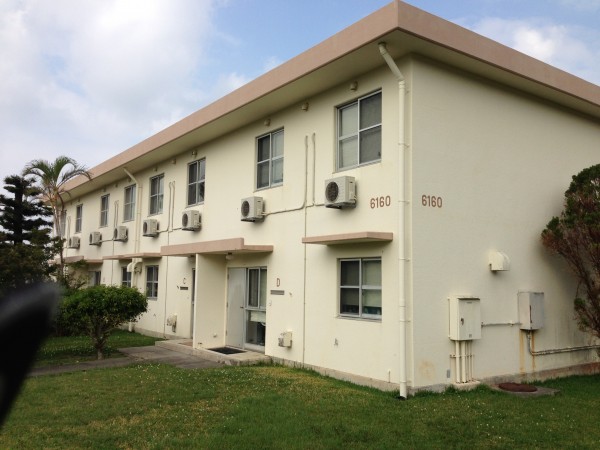 What military base is your home located on? Camp Lester
What area of the island is your home located on (i.e. North Island, Central Island, South Island)? Central
What is the name of your neighborhood in which your home is located? New Lester
Generally speaking, most on-base homes are approved for occupancy based on military or government rank.  If you would like, please provide the range of ranks that your home is approved for? O1-O3
What DODDS school district is your home attached to?  Is there a schoolbus system available?
Elementary: EC Killin Elementary on Camp Foster (bus service available)
Middle: Lester Middle School (no bus service available)
High: Kubasaski on Camp Foster (bus service available)
Please describe the "feel" of your neighborhood (i.e. pet-friendly, child-friendly, level of safety, friendly neighbors, spacious, etc.) It's a very quiet family-friendly neighborhood. A few of our neighbors have dogs and we see people quite often out walking dogs. Now that the hospital is closed, there isn't much traffic, so it's also very running/walking/biking friendly. It feels very safe here.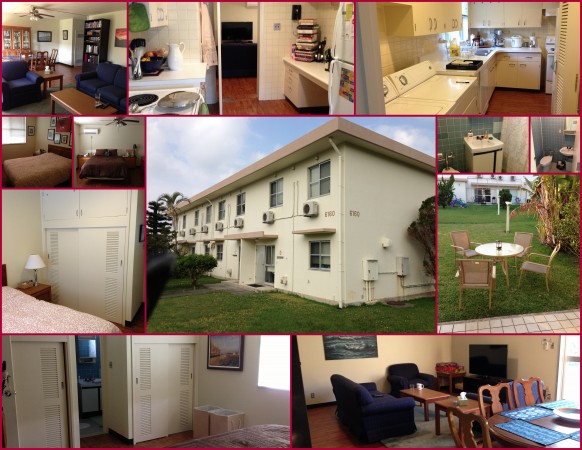 Please describe the style of your home (i.e. detached home, duplex, apartment, age of the home, etc.) We're in a multiplex, basically four townhomes attached. They were built in the 1980s, but our appliances have been updated since then.
Please provide general information about your home such as square footage, number of bedrooms and baths, number of stories/levels, special amenities, etc. The house is two stories, with three bedrooms, two and a half baths. We have a full size washer and dryer, dishwasher, new AC/heat units in the living/dining room and bedrooms, a pantry in the kitchen, coat closet, big storage closet under the stairs, linen closet in the upstairs hallway, and good sized closets in each bedroom.
What places of services are available near your home such as restaurants, shops, commissary, playgrounds, parks, etc.? There is a playground down the street and we have a Shopette and small unstaffed gym on base, as well as a preschool and the middle school. The nearest commissary is on Camp Foster, though Kadena isn't much further in the other direction. There are several restaurants and a department/grocery store in walking distance off base in American Village.
How is parking provided for your home? We have one assigned parking space and there are several visitor spaces in our lot. Street parking is also allowed here.
Is there any yard space or outdoor spaces provided for your home? We have small front and back yards as well as a little patio and there is an outdoor storage closet off the patio.
What do you feel is special about your home or neighborhood – what makes it feel like "home" here on Okinawa? Our neighbors are really friendly and offered right away to help us out with anything we needed, which made us feel at home. I had hoped to live on Foster because of all of the amenities there, but really like how small and quiet Camp Lester is.
What housing expenses are included with on-base housing (i.e. utilities, rent, appliances, etc.) Rent, utilities, and major appliances are all included.
Are there any expenses or fees associated with on-base housing? We pay for our cable, internet, and phone. I also pay a middle schooler from the neighborhood to mow our lawn.
Are you satisfied with the maintenance services provided by your on-base housing organization? We haven't had to call for anything yet, though they did spray for us before we moved in since we saw a roach in a closet when we came to look at the place before accepting.
Finally, what advantages and disadvantages do you feel have been your experience living on a military base here on Okinawa? We had really hoped to live off base, but didn't have the option since base housing wasn't 95% full. Originally, we thought we'd apply after a year to move off base, but I don't think we will. We really like it here, like our house and neighbors, and there are definite advantages to living on base. We have American appliances, lots of space, and get lots of American TV channels. It would be easy to isolate ourselves here with other Americans, but we do make a real effort to get out and explore Okinawa to take advantage of the time we have here, even though we aren't living out in town.
Please provide any COMMENTS that you feel would be helpful for others about living on-base. I've heard complaints from other people about the concrete box style of house here, but it really is for practical reasons – to withstand typhoons. If I was going to have to sell the place in the future, I might worry about curb appeal, but as it is, I like knowing that the building is going to stay up!
---
If you live in on-base housing OR off-base housing that has not been featured on Okinawa Hai, or in housing that has been renovated since its last post, please contact our Content Manager for the on-base housing template and instructions on how to share your little slice of Okinawa with the rest of us.