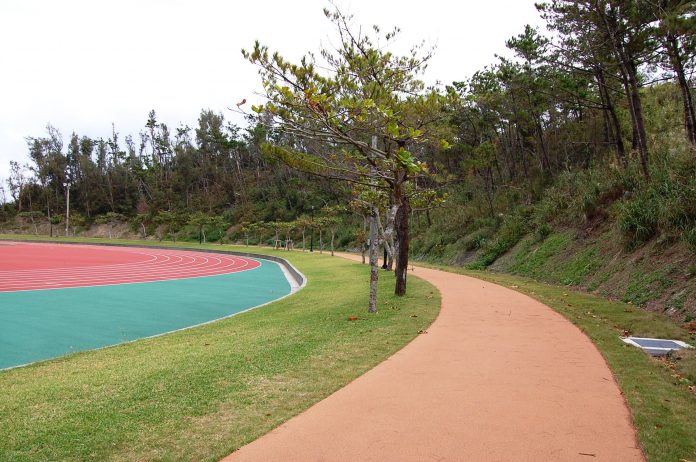 CONTRIBUTED BY MICHELLE CAMINA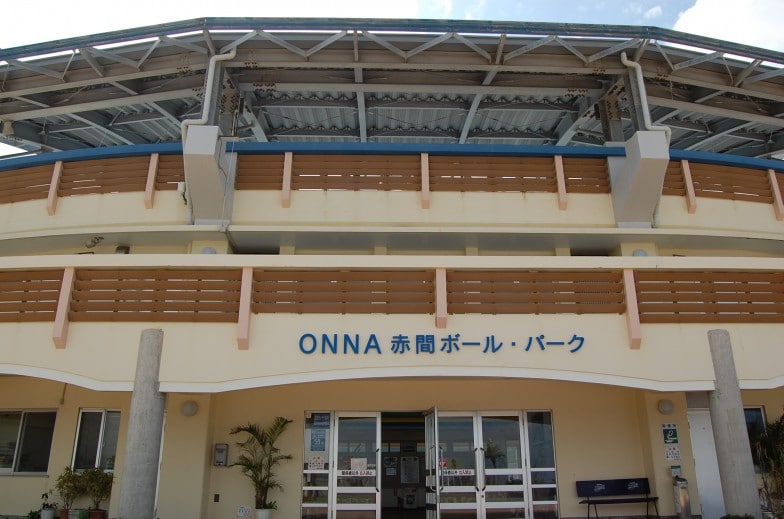 By far one of the nicest places on island to get one's PT on is Onna Village's Akama Athletic Park.
The park features (at the time of this writing) all new facilities.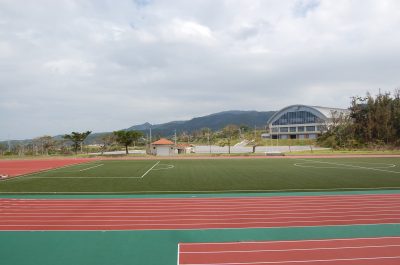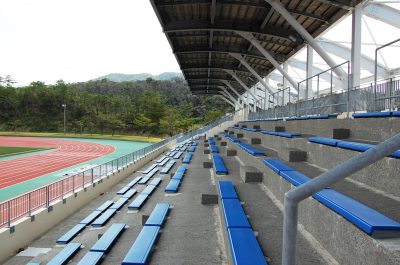 In addition to a combined track and soccer stadium that sits separately from Onna Ball Park stadium, there is a wide soccer field overlooking the beautiful Onna coastline.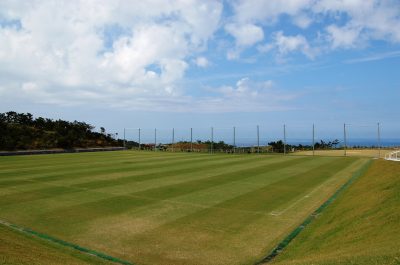 Telephone poles aside, the view of Tancha Bay's turquoise waters are breathtaking from several vantage points within the sports park. The scenic Sekiryo mountainside backdrop behind Onna-son Samsung Dome is equally beautiful. The dome is situated on the easternmost side of Akama Athletic Park and perched above a large parking lot abutting the aforementioned facilities.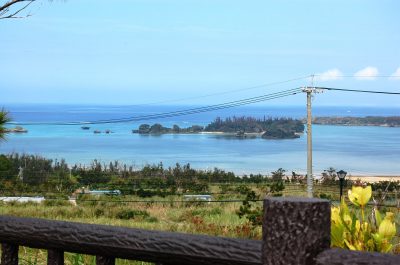 There are gazebos to picnic at and laze in the shade.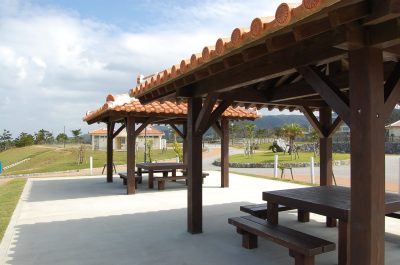 There is also a mini circuit course where one may do pull-ups, leg raises, planks, and a weird foot conditioning exercise (you would have to see it to understand) that focuses on stimulating certain pressure points in the heels.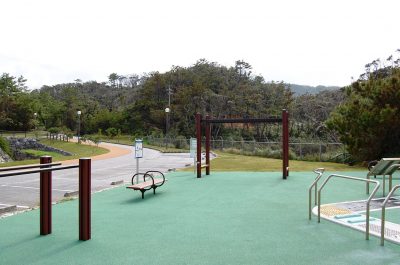 But in this writer's opinion, the best feature of Akama Sports Park is the soft rubberized running path encircling both stadiums and a parking lot. There are altogether four designated paths one may choose to run depending on the intensity of the desired workout. And each path takes full advantage of the scenic views of the coastline, mountainside, and river that feeds into the picturesque moated area nearest the track and soccer stadium.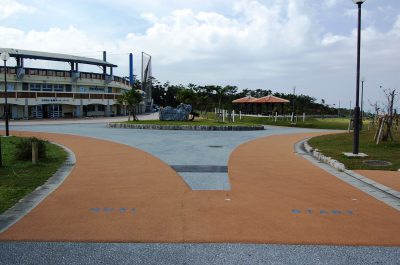 Hours: 8:00 a.m.- 8:00 p.m.
Address: 7441 Onna Onna-son, Kunigami-gun, Okinawa-ken, Japan
Directions: From Kadena Gate 1 turn right onto Route 58 and travel north to Onna.  Once in Onna, look for an elongated white sign with blue lettering on the left-hand side of the road.  It should read "Akama Athletic Park 600 m" with an arrow pointing to the right.  There is an additional sign not too much farther down for the 7 Okinawa Expressway Toll Road in Yaka.  Take a right at the light going towards the toll and look for the entrance to the park on the right.  If you have made it all the way to the toll road itself you have gone too far!
Map Coordinates: 26.4717348, 127.84085879999998
Additional Notes: Bring sunscreen, bug repellent, a small hand towel, and ¥ for Dydo machine drinks.