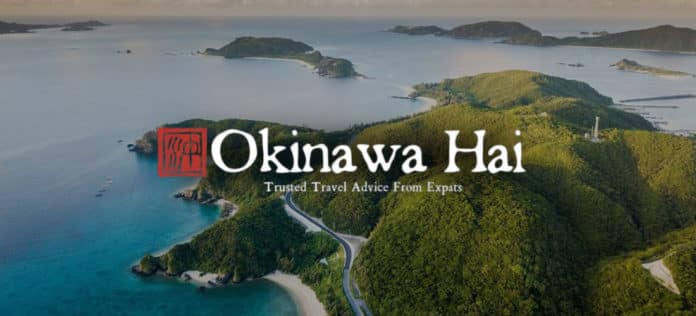 CONTRIBUTED BY NIKKI MULDER
One of the downsides to living on Okinawa is that embarking on a new adventure in uncharted waters can be a bit intimidating if not downright discouraging.  Luckily, in today's age of Social Media, we now have a wealth of information at our disposal with just a few clicks of a keyboard.  A lot of things on Okinawa that may have once seemed an unattainable mystery, have been well traversed and documented on such informative sites as Okinawa Hai so that those of us who previously may have been unaware of a place may now reap the benefit of those who have gone before us.
Having been one of the thousands who has enjoyed the advantage that Okinawa Hai has given those of us fortunate enough to reside in Okinawa this decade, I was more than happy to reciprocate, when asked, and write a piece on starting your own business off base.
In January of 2010, I returned to Okinawa with the intention of relocating, not only my family, but my Day Spa, Get TanFast-ic, as well.  Initially, until I built my clientele back up and had the time to research my demographics, I decided to err on the side of caution and offered services from a room in my home on base.  Eventually, as my business grew, it became quite apparent that I had outgrown the space that I had available in my home.  With three rambunctious boys and legroom at a premium, I finally decided that I was familiar enough with my locale and took a terrifying leap of faith by relocating my Day Spa to a larger space off base.
Having lived in Okinawa on and off since the early 90's, I have more insight to the island than the average American, but I still found it a daunting task to navigate the system and open a business off base.  We all know or have heard of Americans who have businesses in the local community, but most of them are part Japanese, have Japanese spouses, or some other familial ties within the community.  So how does someone without any blood or marital affiliation to the Okinawa community open a business here?
I'm afraid that most people will find the answer to be most unwelcome as it is quite difficult to do.  To begin with, it basically requires your business license to be issued in the name of a local resident, (as the SOFA agreement prohibits SOFA personnel from "Owning" a business license off base).
The only legal way, that I am aware of, is for a Japanese person to "Own" the license to your business in order to pay taxes to the Japanese Government.  You basically become a partner or employee, (depending on the agreement), of whoever owns your license.   Needless to say, it requires a great deal of trust between all parties involved.  Not only is it imperative that you find somebody that you can rely on, but it is also extremely difficult to find someone who is willing to take on such a responsibility; after all, everything that you do falls on their head.  Besides being responsible for ensuring that everything within the business is legal, they also carry the added burden of handling all of the licensing paperwork as well as paying and filing the taxes for the business.
In addition to overcoming the afore mentioned hurdles you will also want to do a cost benefit analysis.  Quite frankly, unless you are looking to profit a great deal from moving off base, or in my case, are in desperate need of the additional space, it may not be cost effective to pay rent, utilities, and taxes to do so, not to mention what it is likely to cost you to have an outside "Owner". Additionally, due to the increased cost of running a business off base, it is likely that you are going to have to increase your prices a bit to offset everything in order to turn a profit.
Fortunately for me, having lived here so often, I have many "adopted" family members who were willing to help me out and, in my case, the pros outweighed the cons.  I hope that you have found the information that I provided enlightening and I further hope that it helps you to make your own decision as to whether or not you want to pursue opening a location off base. Good luck to you in your future entrepreneurial ventures!