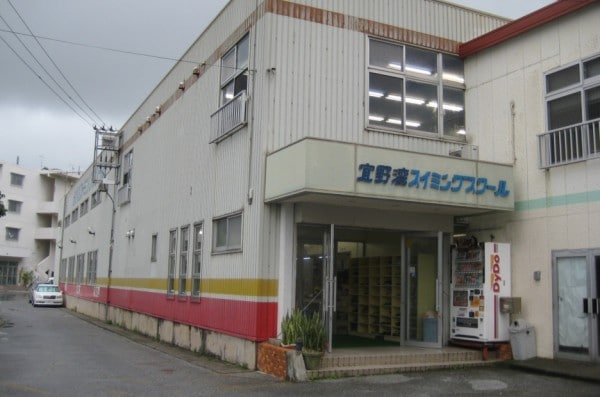 CONTRIBUTED BY CALYN PAQUIN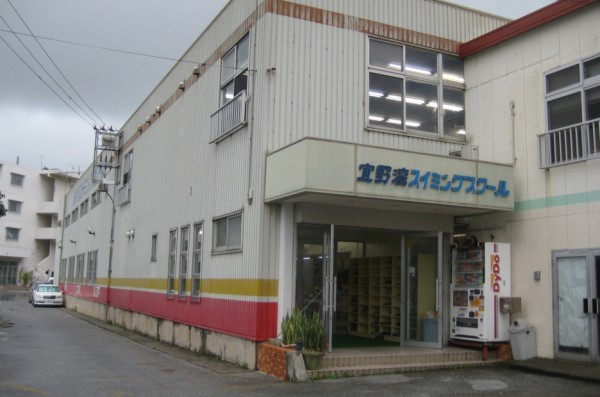 I am writing this to provide the information I have, and also to say I wish I had looked into this much earlier because it has been so good for my son.
P-com stands for pool communication. It is conveniently located just down the road from Foster's Legion gate on 330/81.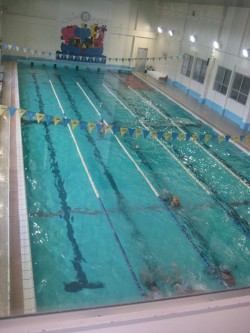 Before my son started taking swim lessons, he was one of those kids who was very afraid of the water. He took one of the summer week-long courses at Foster when he was four and clung on to his instructor the whole time. We never went back. We seldom go to the pool, but last year, he finally agreed to wear a vest and kicked off a little by himself. This spring, he started swimming in deep ends with just a float ring so I was determined to take advantage of this newfound bravery to get him into taking swimming lessons. Off I went to P-com to get information and together with three other friends, they took a trial lesson to determine their level and started lessons in May.
The levels start at 15 for the beginner and the number gets smaller as they pass their tests to move up. At the trial, my son was very nervous but he did everything the coach asked them to. He ended up starting at level 15, but at the end of two weeks when they had their scheduled "test week," he had passed every requirement and more to move up to level 11! I cried tears of joy. Now let me back track and give you some details and what I know.
Firstly, here are what classes they offer in their pamphlet: adult water health care, aquarobics, leisurely class (rehabilitation movement), walking in water, ladies-only swim, adult swim, and baby/kinder classes (held in the mornings and evenings). The child classes are in the afternoon between 3:15 p.m. and 7:00 p.m. on the weekdays. Please check with them for the hours available as there are too many to list. Child classes are an hour long plus 15 minutes of warm-up time.
Here are the enrollment fees for my son: Registration 6,300 yen, insurance 2,400 yen and first month's fee. Monthly fee depends on class duration; once a week – 5,880 yen, twice a week – 7,350 yen and three times a week – 8,400 yen. There is a perk for signing up for three times a week—they can go every day! 
Each child has to buy the uniform swim suit. Boys' swim shorts range from 2,625 yen to 2,940 yen and girls' swim suits range from 4,515 yen to 4,830 yen. The swim cap is 525 yen, but you can buy one at the 100 yen store as long as they are white.
Also, if your child goes to school off base, check to see if P-Com will provide transportation. Their buses will pick up and even bring them back to the school if you want, and all you need is to buy their P-com swim bag for 3,000 yen and they can ride the buses for free.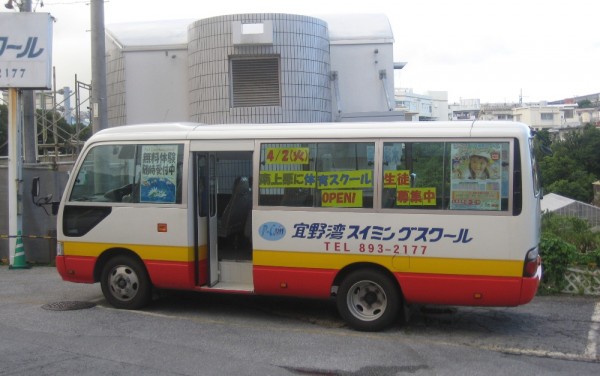 They have a calendar for the year that will show you when they are closed and also the "test weeks," which are usually every six to seven weeks. Oh, and before I forget, you'll need two head shots of your child about the size of a passport photo when you register them. You can just cut out from any pictures of your child if you have them. They have a pamphlet in English with the other fees/rules for class changes, etc. The registration form is in Japanese but they have a sample of it in English so you can fill out the form.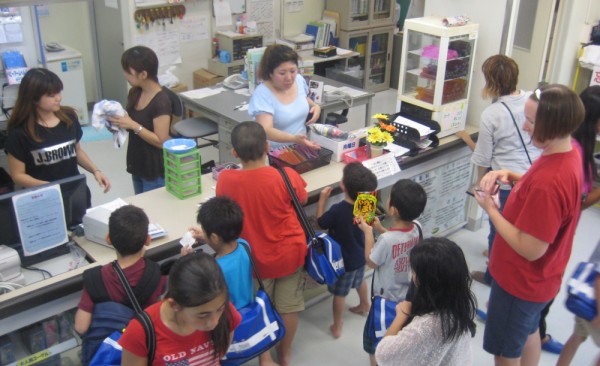 Now for the place. You enter the building and put your shoes in the cubbies. There is a reception desk in the lobby, lost and found corner and a rack of swim suits for sale. Up the flight of stairs and you'll see several long benches for parents to sit and through the windows, you can look down to the five-lane pool where lessons are held.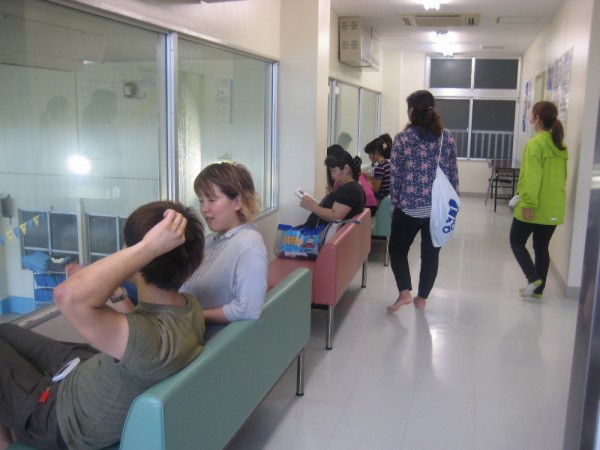 The children will go into the boys/girls locker room to change and leave their belongings before heading into the warm-up room at the back.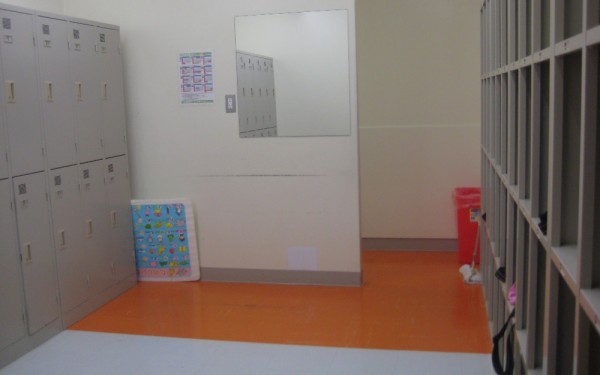 Once in the warm-up room, they will do stretches before their coaches take attendance.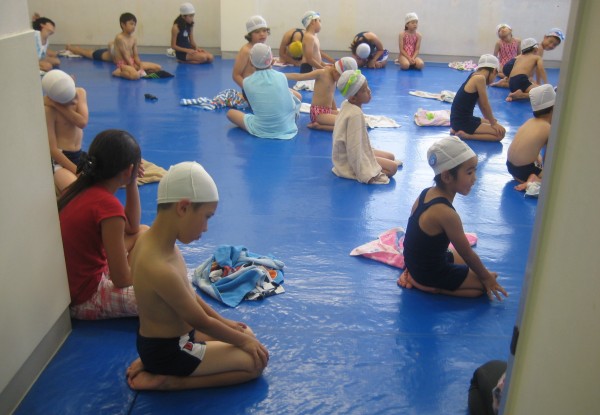 When that's done, they will go down the stairs (no parents allowed beyond this point) from the warm up room to get rinsed before going to their designated classes. My son has been going four times a week and being in the water so much has helped him a lot. This school has English-speaking coaches and so far, my son said they are great! The young lady at the reception desk is Rie; she speaks good English and is very helpful.
Address: 33-24 Futenma 1-chome Ginowan-shi Okinawa
Phone: 098-893-2177 / 098-892-0533
Directions: From Foster Legion gate. Turn right at the traffic lights onto 330/81. You will see a tall brown building on the left ahead and see the swimming school right behind it. Turn in for parking.
Hours: 10:00 a.m. – 9:30 p.m.
Payment: Yen only