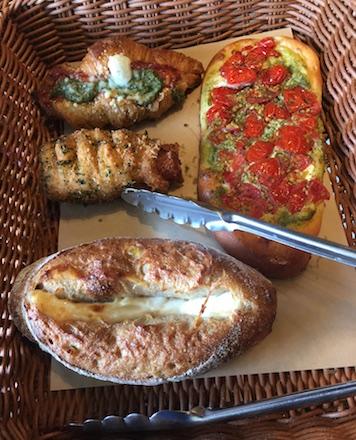 CONTRIBUTED BY THERESA BUYCO
I take bread pretty seriously. French bread, sourdough, ciabatta, croissants — you name it; I love them all. My eyes almost roll back into my head every time I break apart a warm, crusty baguette. "Where am I going to get my fix?" I wondered before coming to Japan. Little did I know, bread and other delicious baked goods are plentiful here because panya, or Japanese bread bakeries, are everywhere! Found on almost every corner, inside major groceries stores, at department stores, at train stations, and so on.
Although European-inspired, Japanese bakeries are wonderfully unique in and of itself, with their own twist of ingredients that you would never find anywhere else. (I'm still trying to wrap my head around the tuna and corn pairing, or the ever-popular cheese and mayo.)
Since living in Nago, I've had the chance to try many of the great bakeries in this area in hopes of fulfilling my perpetual bread craving, but one, in particular, deserves special recognition: Panchori-na.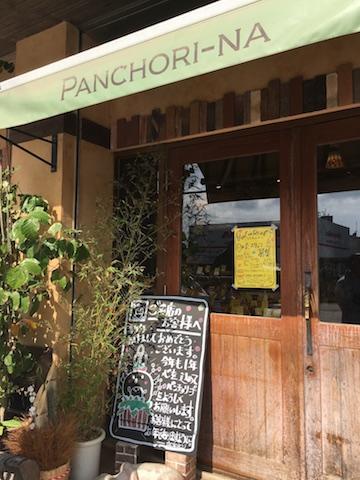 The popularity of this bakery is nothing new among locals, which I could immediately tell by how crowded it was when I visited one late Saturday morning. I also immediately knew from the moment I stepped inside that I would love this place! Small, yet charming, this bakery is overflowing with baked goods left and right that are so visually enticing you'll want to try every single item there. Bakers swiftly move past customers to replace empty trays and bring in new items from the back. I saw an entire cart with batches of pastries that were just finished and ready to be put the oven. Everything is so fresh — you'll definitely recognize it by the smell in the air. Sweet and savory goodies, fruit tarts, bread with cheese oozing out of the center, flaky chocolate croissants, sandwiches on small baguettes, and of course curry pan (Japanese curry baked inside a crust-coated dough that's been deep fried.) Plus so much more!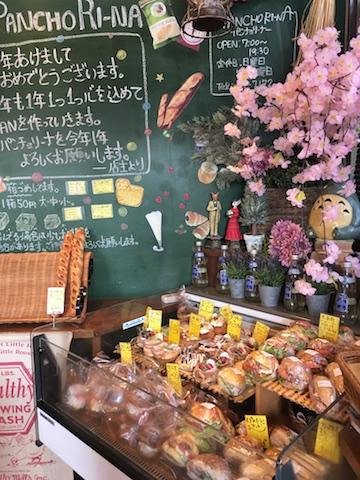 Just like all self-serve panya, I grabbed a pair of tongs and a basket-tray and began to shop. All the handwritten labels are in Japanese, so I had to let my eyes and nose do the picking. I tend to be indecisive when it comes to food, but when there are so many good things to choose from, it's easy to go overboard! (Which I did!) I chose the bigger of the two sized trays, and I still didn't have enough space for everything I wanted to try. I didn't want to take up more time and space inside the tiny bakery shop than I had to, since there were customers piling in behind me, so I decided to pay for what I had to rush home to try it all! Luckily I had my husband and daughter to help indulge with me. Everything tasted just as good as it looked, if not better! And trust me, I am not easy to please when it comes to baked goods! I decided right then and there that a stop by Panchori-na will be a new part of my Saturday morning routine.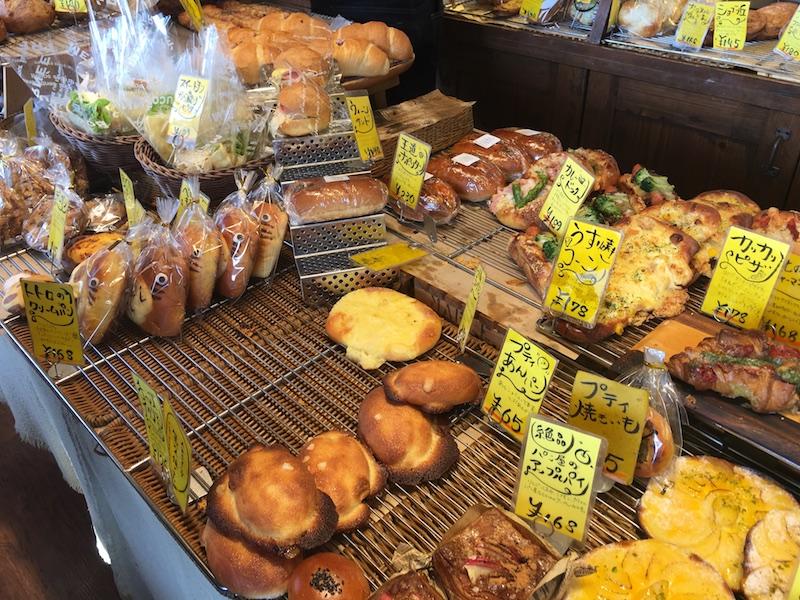 So if you do find yourself in Nago and want to give Panchori-na a try, here are a couple of my tips for you:
DO visit early for the best selection. Freshly baked items were flying out of the kitchen during the Saturday morning rush, but since I don't know when they stop putting out fresh items, I can assume the earlier the better.

DO take your baked goods with you to one of the lovely nearby parks or beaches to enjoy (but DO eat immediately, because that's when they taste the best!) There are no tables or stands inside Panchori-na to eat.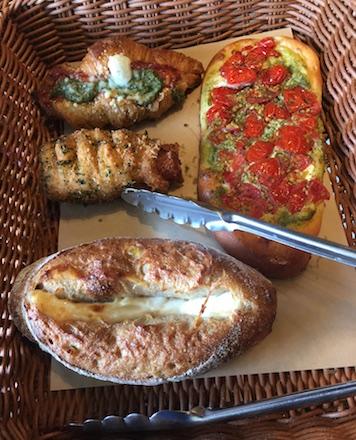 ---
Panchori-Na (パンチョリーナ)
Website: pancho-ri-na.jimdo.com
Phone: 0980-52-7172
Address: 3 Chome-1-18 Ōnaka, Nago-shi, Okinawa-ken 905-0017
GPS Coordinates: 26.5943188, 127.9891043
Hours: 7:00-19:30; closed Sundays & 4th Monday
Payments: Yen
Parking: Lot