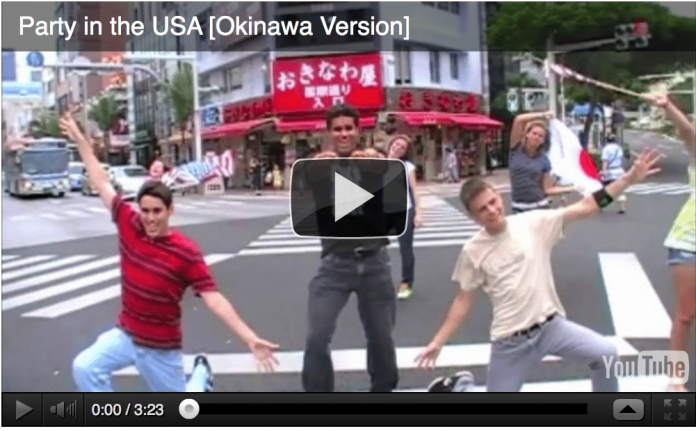 I received a fun email from Brenda last week about a video her son directed and edited and had uploaded to YouTube.  In the last couple of days, the video seems to have gone "viral" on FaceBook as well!  Here's the story behind the video:
CONTRIBUTED BY BRENDA JONES

This is a music video featuring Okinawa.  It was directed and edited by Josh Jones, a Kubasaki graduate who is headed to Stanford University this fall.  Both current Kubasaki and Kadena high school students and alumni star.  The kids see this video as a celebration of the island and Josh says he made it partly to have fun and subconsciously to bid farewell to a home he sees as a large part of his life.  Whether you want to reminisce about your amazing experiences there or be reassured about your future stay on Okinawa, this video is great for getting a feel for the island.  We're sure some of you will want to try and guess where each and every shot was filmed.  Sites featured in the project include areas of American Village (Mihama), the WestPac, White Beach, Plaza Pool, Torii Beach, Kubasaki High School, Yomitan, the Chinese Gardens, Shuri Castle, and Kokusai Street.  And if you're wondering, Josh is the guy who opens the video.
And if you enjoy this video, you may have fun with its less relevant but still very Okinawan predecessor: