CONTRIBUTED BY MICHELLE BUDZIEN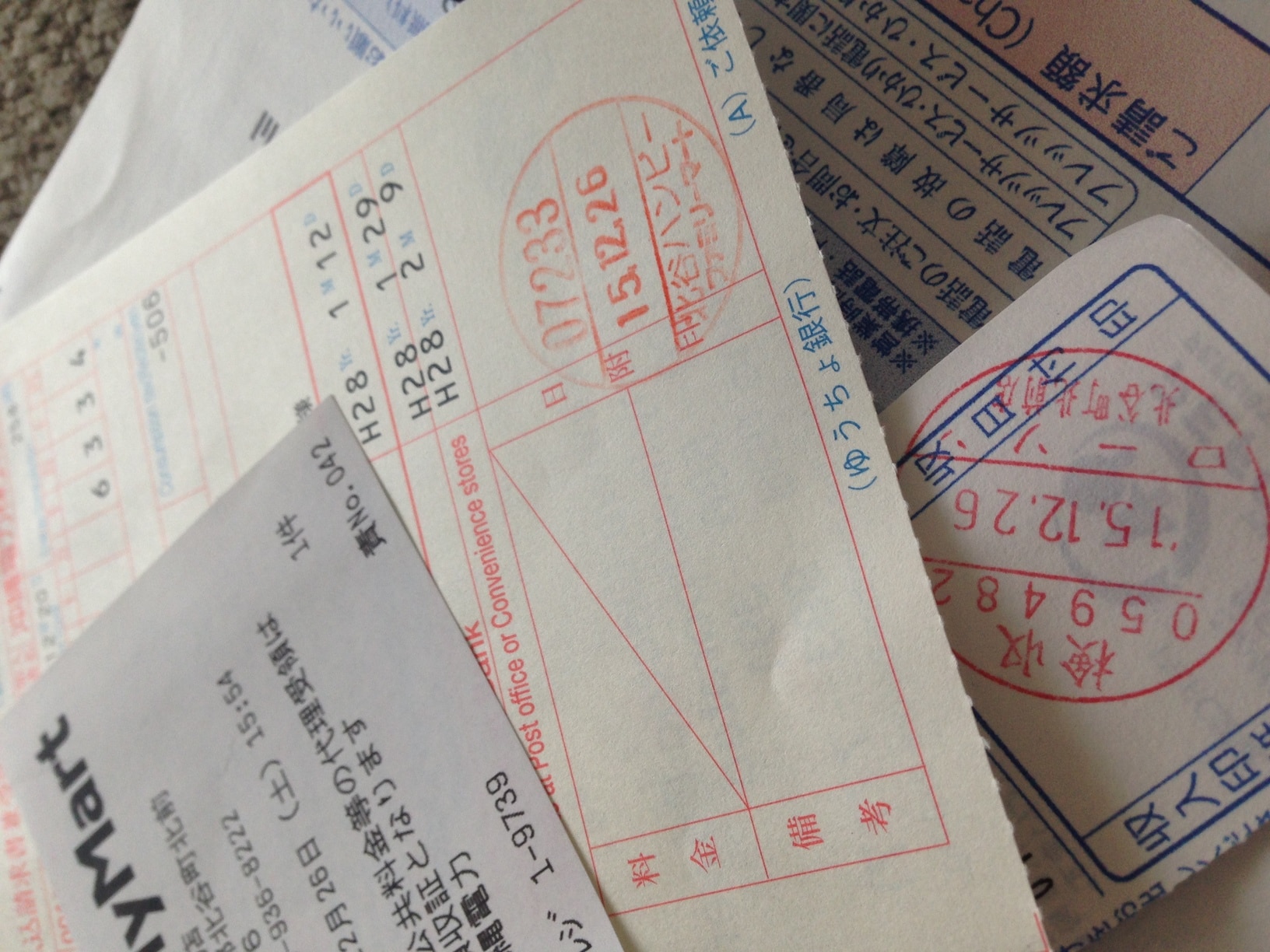 Do you live off-base or are you getting ready to move out into town? We love living off base, but, you will have more bills to pay! Thankfully service members authorized to live off base receive a utilities allowance so that should cover your monthly electricity, gas, water, and trash bills; however, you still have to pay them.
There are a few options for paying bills out in town.
Before you sign the contract, negotiate with your housing agency to include the smaller bills (gas, water, and trash) in your rent. (Note: If all of your utilities are included, electricity too, the government may take away your utility stipend. Talk to your administrative department for clarification (IPAC/PSD).
A local service that will pay your bills for you. This is helpful because many housing agencies only accept yen (cash) so you cannot link your bank account or credit card automatically to the housing agency; however, the service will link to your checking account and automatically convert your dollars to yen and pay all of your local bills. There is a fee though. As of December 2015, the service we used charged a basic fee of $6 per month, a consumption tax of $0.30, and a bank processing fee of ¥210.

We did this for two and a half years for convenience. I did not want to have to go to the bank to get dollars (typically you can only take $500 out at the ATM), then go to an exchange business (to get the best exchange rate), and finally drive to your housing agency to pay your rent.

Pay bills yourself.

You can easily pay all of your utilities at a local bank, Japanese post office, or convenience store (Lawson, Coco, or Family Mart). It is super easy! After receiving your bill in your local mailbox, take it to the convenience store counter, they scan it, and you pay. They typically do not accept credit card, so you still need cash, but it is simple and you likely pass by one of these stores daily.
For rent, you will likely have to go to your American bank, then exchange the dollars to yen, and take it to your agency. If your agency is nearby, that probably is not too much of a hassle.
Why we pay our own bills now? I work closer to home now, so it is easier for me to get to the bank and housing agency, but the main reason is the cash savings! I should have done this sooner! Although it seems like a service may only cost approximately $8 per month ($96 per year), that is not the case. They use a different yen conversion rate. For example, on our most recent bill, the exchange rate used by the service was 119. The actual exchange rate was 121.63, but I'll round down to 121. ¥2 does not seem like much, but our rent is ¥230,000. With the service, we paid $1,932.77; however, on our own we would have paid $1,900.83. That's a difference of $31.94, plus the ~$8 fees, for a total of $40 (approximately $480 per year). The exact savings will fluctuate monthly depending on the exchange rate you can find, but most likely it will be in your favor to pay on your own!