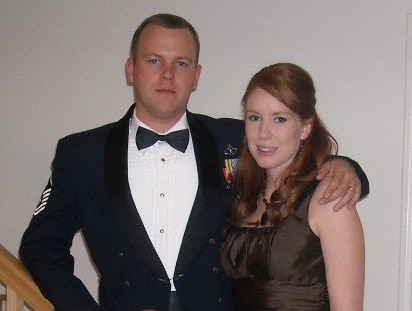 For those of us serving in the military, one of the benefits of our frequent PCS schedule is the chance to meet a lot of new and/or strange people.  Some of those people you'll one day call friends.  Some you just won't call.  But some, if you are very lucky, you'll even choose to call family. 
A few years ago, Meredith gave us a blow by blow of her PCS back to the States from Okinawa.  Now, we welcome new friends, RJ and his family, who have wonderfully agreed to share the highs and lows of their experience as they prepare to PCS to Okinawa from the States at the end of this year.  We will be sharing bits and pieces of their drama on Saturdays over the next months.  It should be fun for those of you who already survived it…  a chance to nod and say, "Ah yes, I remember it well."  And for those of you on your way to our tropical island paradise, we hope this encourages you and brings you hope in a NON-can't-drag-my-eyes-from-the-train-wreck sort of way.
So with no further ado: Fabulous Oki Hai Readers, please welcome the Howe Family…
CONTRIBUTED BY RJ HOWE
BZZZ-BZZZ-BZZZ…BZZZ-BZZZ-BZZZ, went the alarm on my Blackberry.  It was 0515, 2 June 2010 and it was time to get up.  After the obligatory "ugh", I rolled over, picked up my phone and hit 'DISMISS'.  I was laying in bed debating the value of another 30 minutes of sleep versus getting a head start on the day when I noticed I already had some email.  Yet another "ugh".  By this time I had also noticed my wife was already downstairs, so with no concerns of waking her, I started checking email.  Before I go on, I suppose a brief introduction is in order.
RJ & Renee                                                          Makayla                                    Alexis
I'm a First Sergeant currently stationed at Dyess Air Force Base, Texas.  My wife Renee (she goes by Red) and I have been married for 11+ years and have been stationed all over the world.  We met in Tucson while I was stationed at my first assignment, Davis-Monthan AFB.  We met on a bowling league (I personally believe my 127 average wooed her, but I could be wrong).  We were married about a year later.  She already had a daughter, Makayla, so after saying 'I do' we had a ready-made family.  Shortly after the wedding, we PCS'd to Misawa (where our youngest daughter Alexis was born); this was followed by assignments to Camp Darby, Italy, Sheppard AFB and finally here at Dyess.
The last five years have been rough!  We didn't realize how much we were going to miss the sense of community that comes with living abroad.  We're like the kids from the Narnia books; we had experienced the wonders of another way of life and would like nothing more than to relive the excitement one more time. 
I made it my mission to get us back overseas as soon as possible; so every few months I updated my "dream sheet" to match the assignment list.  This way I could tell my family I was doing everything I could to get us back overseas;  at no time did I expect to get an assignment.  It was kind of like buying lotto tickets; no one really expects to win, but we play anyway. Additionally, with the new Time On Station requirements, I firmly believed we wouldn't be out of here for a few more years, 2012 at the earliest.  This leads me back to the story:
So there I was in bed, thumbing through my email when I noticed one which read, "Assignment Selection//MSgt Howe".  My heart literally stopped…then started racing as I opened the email.  Holy crap!  It said I had an assignment to Kadena!!!  
I jumped out of bed and ran downstairs to tell Red.  I must have been a sight because she looked at me like I had lost my mind.  She asked if everything was okay and I said, "Red, we got an assignment!  We're going to Kadena!!!"  She just sat there and stared at me, expressionless.  I walked over and showed her the email, she continued to sit, staring at me like I had a third eye.  For the record, it took a couple hours for her to accept what I had told her.  And the kids, oh God the kids!!!  They were jumping up and down screaming with excitement.  We were all so excited they were almost late to school, but it was the last day, so I don't think the teachers would have cared anyway.
Work was a blast that day.  Word spreads quickly when anything happens to the Shirt; this was no different.  Just about everyone who had ever been to Kadena made it a point to stop by my office and let me know the family and I were going to have a great time.
Later that night when we sat down to eat dinner everyone was smiling and laughing.  Lexi and Makayla were asking questions one right after the other. Red was already planning our last few months in Texas and I just sat back and soaked it all in. 
It truly is a great feeling knowing we were on our way back overseas to enjoy the life we'd been missing all this time.  It's feels like we're finally coming home.
Check back on Saturdays to follow us during our PCS to Okinawa… I'm sure it's going to be a great ride.
For all posts from the Howe Family:  PCS I, II, III, IV, V, VI, VII, VIII, IX
To read Meredith's PCSing OUT stories, click below:
Me & My Big PCS: I, II, III, IV, V, VI, VII, VIII , IX, X, XI, XII, XIII, XIV, XV, XVI, XVII, XVIII, XIX, XX, XXI