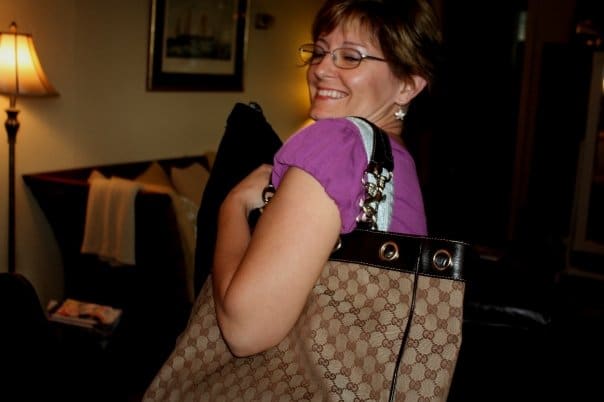 CONTRIBUTED BY DASHA GARIEPY
A couple of weeks ago I received the above invitation from my friend (and next door neighbor) Michela. She throws the most creative parties I've ever seen; I couldn't wait to see what she had up her sleeve this time! Upon reading the invite I knew I was in for a treat:
Before I have a PCS – Permanent Change of Station
Join me for a PCS – Potluck, Cocktails and Shopping

I've been going through my closets and cupboards and have a bunch of things to get rid of before I pack out!
Bring an appetizer or dessert to share,
I'll supply the beverages.

One night only, shop till you drop for FREE in the following departments….
Pantry/Kitchen
House Wares
Ladies Accessories
Outdoor/Patio
Jewelry Cosmetics & Fragrance
Special Occasion
Shoes
Electronics
Automotive

Please note this is an exclusive shopping event, only those on the guest list may attend.
(teen daughters are welcome)
 WHAT A COOL IDEA! You know what it's like preparing to PCS – going through cupboards, closets, cabinets – weeding through shoes, clothes, candles, etc. Great stuff that you loved enough to buy, but have decided to leave behind for one reason or another. With good intentions of donating to the thrift store, most of it gets stuffed into boxes and bags that we trip over for a couple of weeks before we finally set them out at the side of the road.
If you are anything like me, you probably have a wide range of clothing in your closet – everything from that favorite pair of jeans several sizes too small that "some day" will fit again to the collection of ball gowns in a rainbow of colors. Fabulous stuff in mint condition, too expensive to garage sale (insulting when someone offers a DOLLAR for a dress they know cost two hundred) but not very practical to be hauling around move after move.Which is what made Michela's "PCS" idea so spactacular. She found a way to downsize without going through the heartache of seeing her treasures reduced to rubbish, and she blessed her friends in the process!
Take a look at some of the pictures from the party:
P = potluck
Guests arriving with the food.
C = Cocktails
If your home has a stocked bar, this is the perfect way to polish off those half empty bottles.
S = Shopping!
Since Michela is known for her elegant and trendy style, we were all eager to see what she was sharing…
Tammy scores a great bag!
Audrey spots a cute purse
Everyone was happy with their loot, and we'll all carry memories of this night with us forever. We'll also think of Michela (bottom row center) every time we use one of her gifts!
You can bet I'll be throwing a PCS party before my next move. How about you?