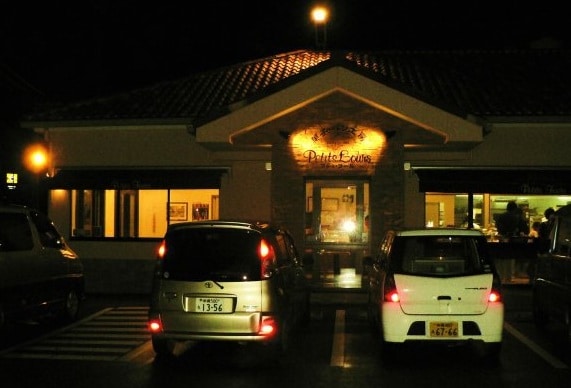 CONTRIBUTED BY ANALICIA MCCLELLAN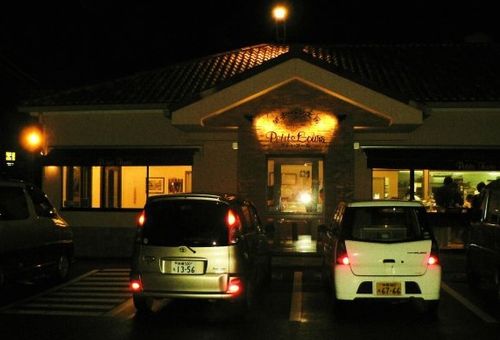 We went to Primo Kitchen for dinner the other night and ended up having a little bit of a wait, so we decided to walk around. Right across the parking lot was a cute little bakery called Petite Fours that had some wonderful smells emitting from it. I love the smell of fresh bread. So, of course we HAD to go in!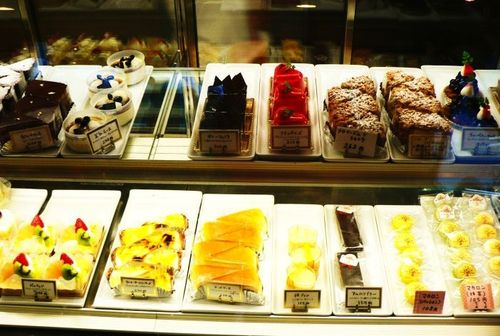 They had coffee, bread, scones, cakes, candy, cookies, pie, and even a little stand for wine. It's a little romantic café/bakery. So, we decided to start on dessert before dinner. I had one happy toddler!
We got their shortbread cookies (a pack of five for around 250Y) abd a homemade sucker that my toddler loved.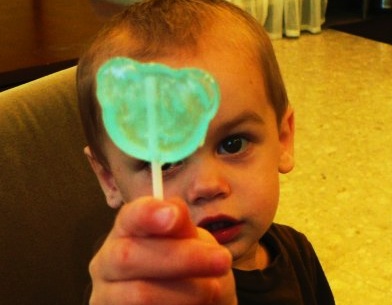 We also got a piece of their cheesecake which was comparable to the Cheesecake Factory. They had a bunch of other deserts you could buy by the slice or a whole cake or pie. And a whole stand of cookies with about 10-15 varities like oatmeal raisin, macadamia nut, caramel fudge, peanut butter, shortbread, and some sugar cookies we didn't try, but looked great. They also make custom cakes for birthdays and such.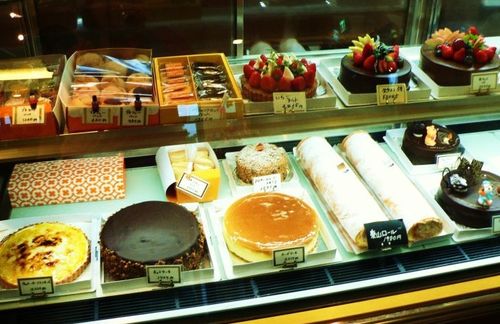 ---
Petits Fours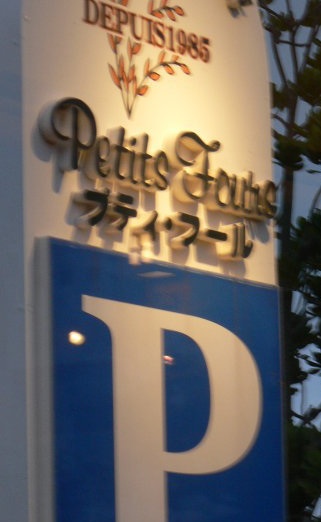 Phone: 098-978-5814
Hours:  10am-8pm and closed on Sundays
Payment:  Yen Only.
Directions: Take the 329 north towards Hansen. After you pass the Pedestrian Circle where the 75 & 329 connect (with a circular walkway for pedestrians above the intersection), Petits Fours will be on your left next to the Primos Kitchen about 1km.