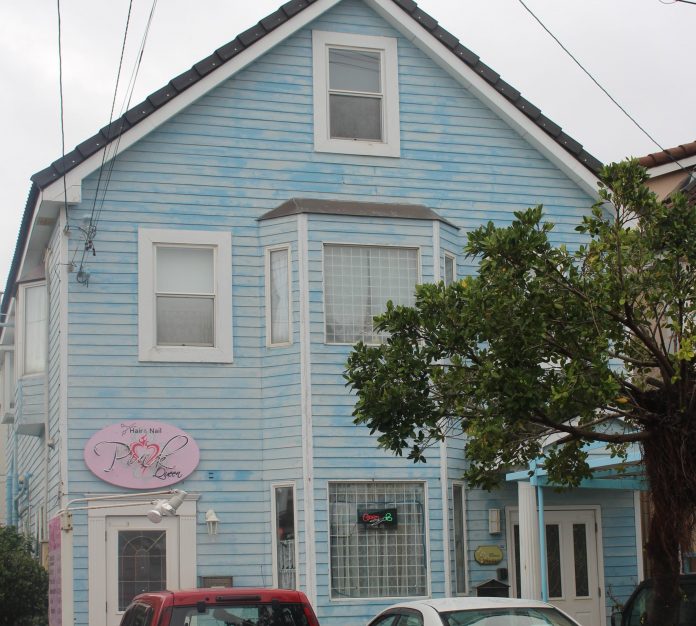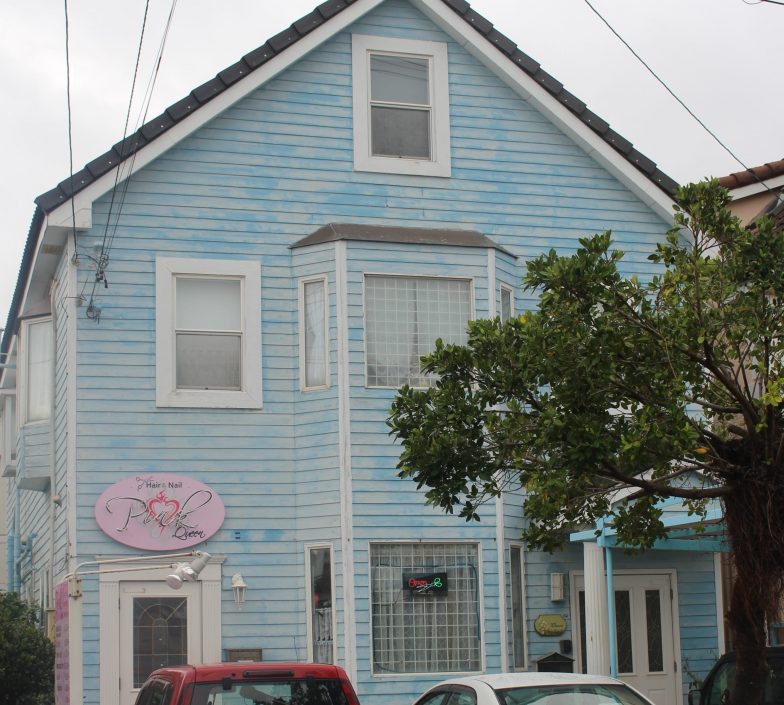 CONTRIBUTED BY LAURA REIDENBACH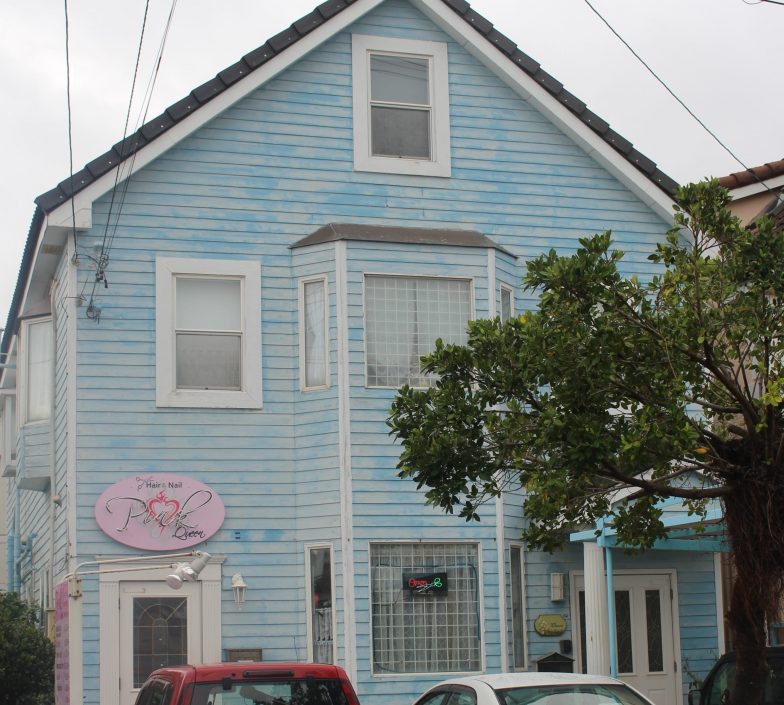 Takaesu-San is a stylist gifted with the artistic ability to give a gorgeous haircut that flatters, the talent to move quickly and efficiently, and a charming personality that makes you feel comfortable, heard, and in good hands. She's the kind of lady you want to invite out for drinks with you and your girls. She's friendly, open and speaks plenty of English to navigate both a hair-styling conversation and a little beauty shop chit-chat.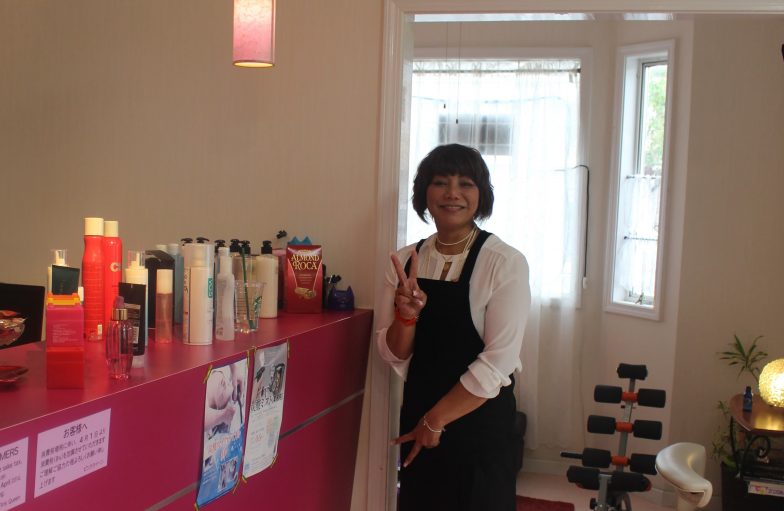 Speaking of beauty shop chit-chat, her salon will make you feel like you've gone back in time. It's retro, funky and pink– and Takaesu's personal style echoes the same vibe. There's only one wash station and one styling chair. Takaesu-San works on an appointment-only basis (think, your neighborhood stylist working out of her home/office). If you're a little early for your appointment or are going with a friend, there's an adorable waiting room and she'll bring you a nice cup of tea.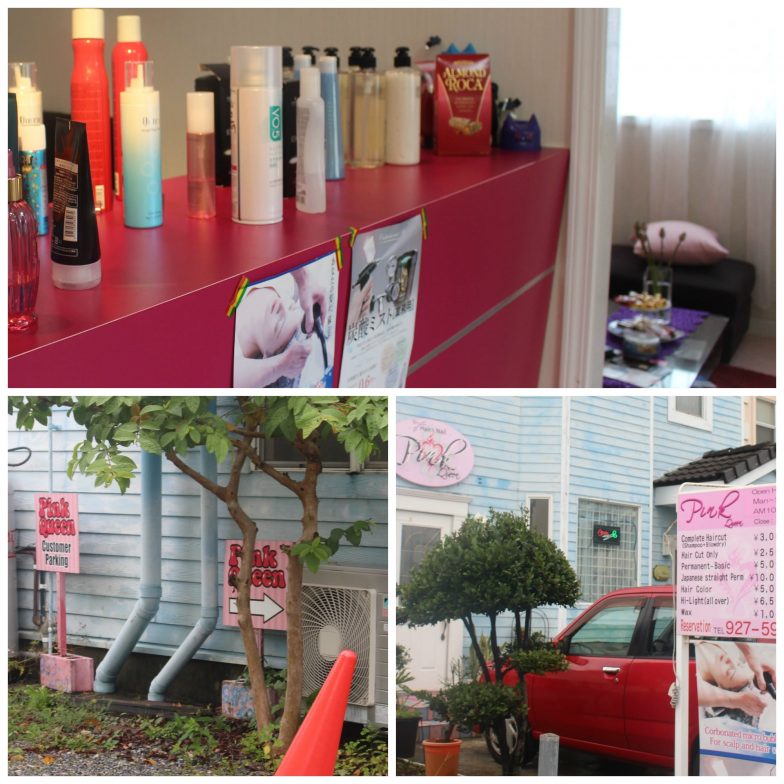 I've loved getting my hair cut here for the two years we've been blessed to live on Okinawa. Introduced to me by a local friend, Takaesu-San took me gradually from hip length hair to a stylish wedge cut. She was helpful with guidance and advice if I asked for it but also confident when I gave her more freedom. I've been happy with every single cut and style. She'll do "emergency fixes" and will redo anything for free if you're not happy with something up to a couple days later. She enjoys American openness and encourages honest feedback.
Owner: Hisayo Takaesu
Hours: By Appointment Only
Phone: Phone: 090-6861-0024 (mobile); 098-927-5936 (shop land-line)
Address: 6 Chome-8-8 Takahara, Okinawa-shi, Okinawa-ken 904-2171, Japan
Directions: From Foster/ Kadena
Take 330 toward the new Aeon Mall.
Turn at the light by the mall onto 85 (left if you're coming from Kadena; right if you're coming from Foster).
Go down the hill toward Awase.  At the bottom of the hill, turn left at the light onto 85 (there is an Eneos on the right, a Family Mart across the intersection on the left and you would be heading towards Sam's on the Sea if you went straight).
Turn left at the Four Seasons Steakhouse.
Pink Queen is about 2km up on your left.  There is a parking spot just in front of her door and to the left of her building is a small gravel lot with a couple of designated "Pink Queen" spots.
Coordinates: 26.319414, 127.828132