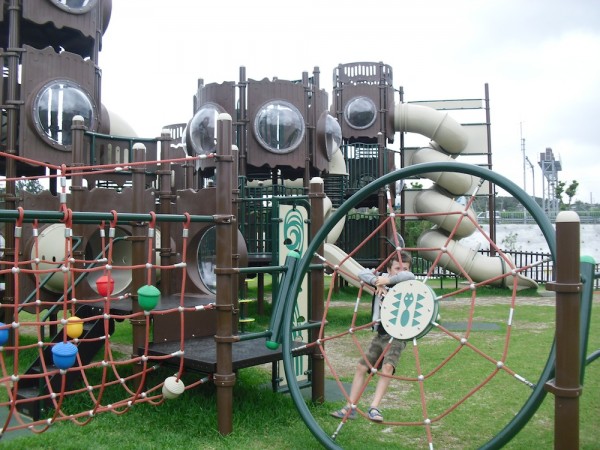 CONTRIBUTED BY DAPHNE SHAFER-REPASS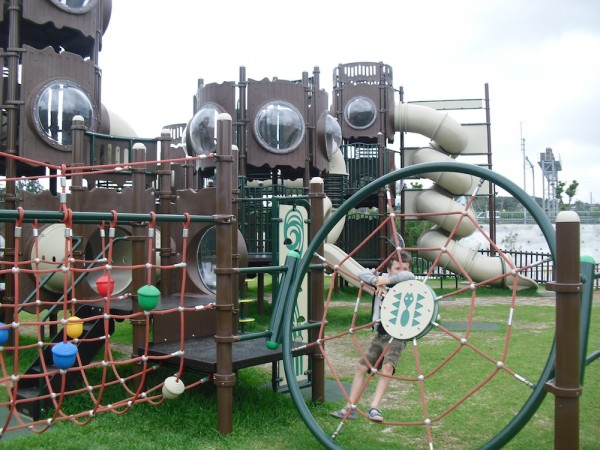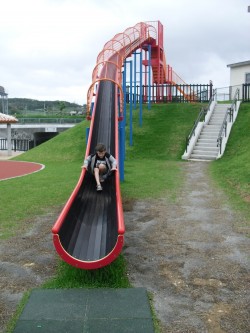 Finding the great playground at the corner of 329 and 6 was pure kismet. While driving home from Kadena to pick up tacos at Hungry Tacos, I took the western split of 329 when my husband and I caught a glimpse of the long red slide just before turning right onto route 6. We kept catching hints of the slide as we drove around the corner, between the buildings that encircle that huge but hidden gem. We took a right and found our way in, and voila! What a treasure to behold!
The playground has four parts:  one long, red and orange slide; one giant habitrail with spiral slide on one end, zipline on the other, and multiple climbing opportunities between; a small jungle gym for younger siblings; and a ring of four moses-basket swings.  The under-six set fit cozily in those — bigger kids can keep their limbs tucked in.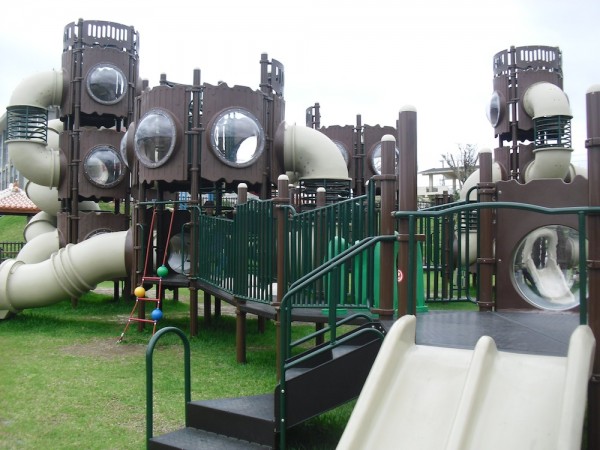 There's a lot of walking space around the park. When we were there, a maintenance crew of twenty was manicuring the surrounding grasses and flower beds, promising even more beautiful environs around the still-pristine children's play areas. An easy 15-minute drive from Courtney and McTureous makes this our new favorite park.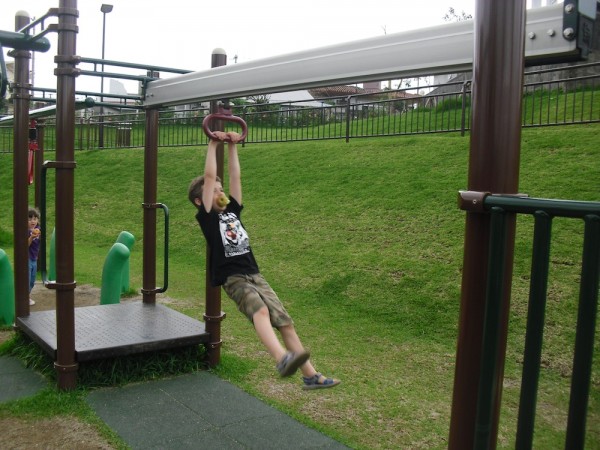 Directions:  Take 329 north from 8 or 75.  Make a left onto 6 and follow it to the other 329, turn left at the intersection, make another left to get close to the park.  Once you're on the road around the park, keep looking for the red slide, park anywhere, and have fun!
Editor's Note: Without a physical address, it's difficult for us to pin the park on the map in its precise location. We've pinned the intersection of 6 and 329 to get you as close as possible. If you have a suggestion to help us move this pin closer to the exact location of the park, we'll gladly take it!