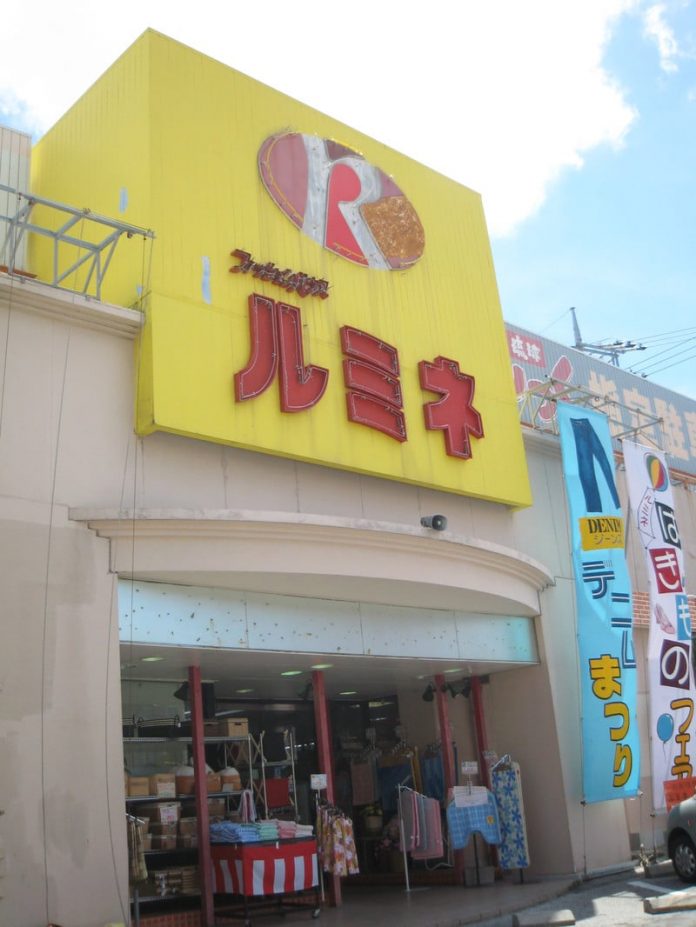 CONTRIBUTED BY DIANA MIDDLETON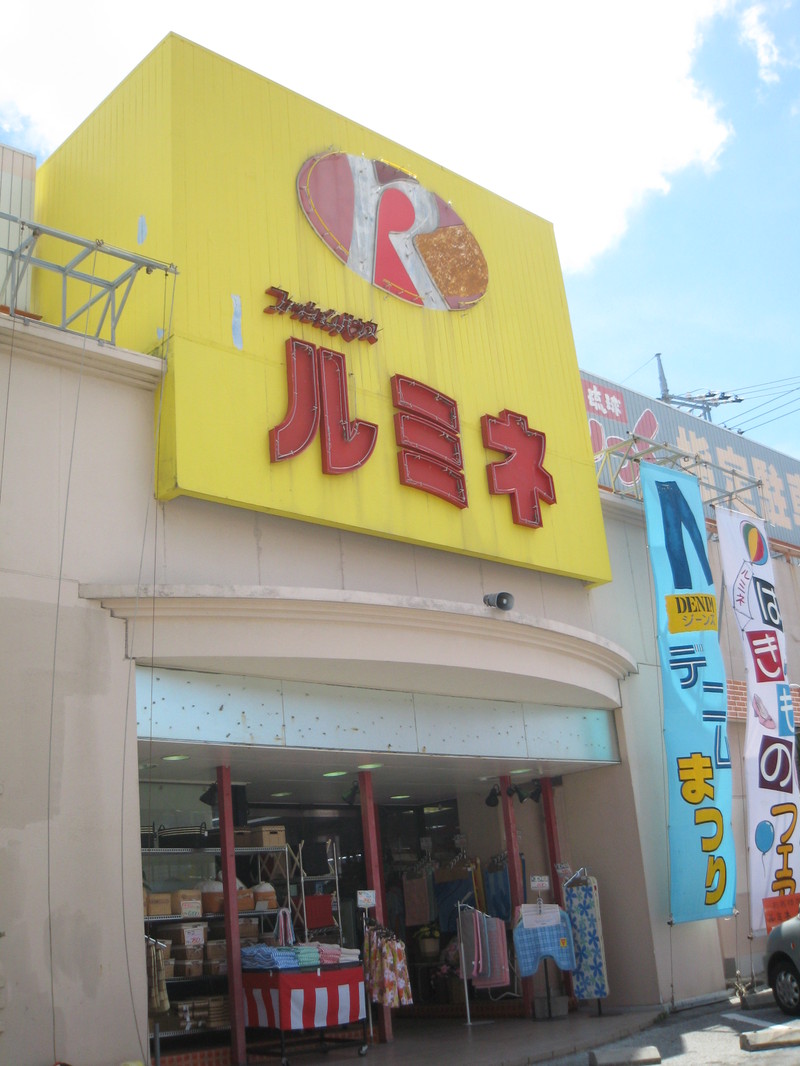 I'm not really sure which of these signs belongs to the storefront I am covering today. The cashier tried diligently to answer my questions, laced with choppy Japanese, to no avail. So maybe you might know. If you can tell from the signs the name of the store … please let us know.
Anyhoo, this is a nice store to find some affordable clothing. What sparked my interest in this store was the variety of boys shirts they had at such a great price. It seems like girls clothes are so easy to find at other places. They do have clothes for everyone in the family, but I was really impressed with the boys' selection.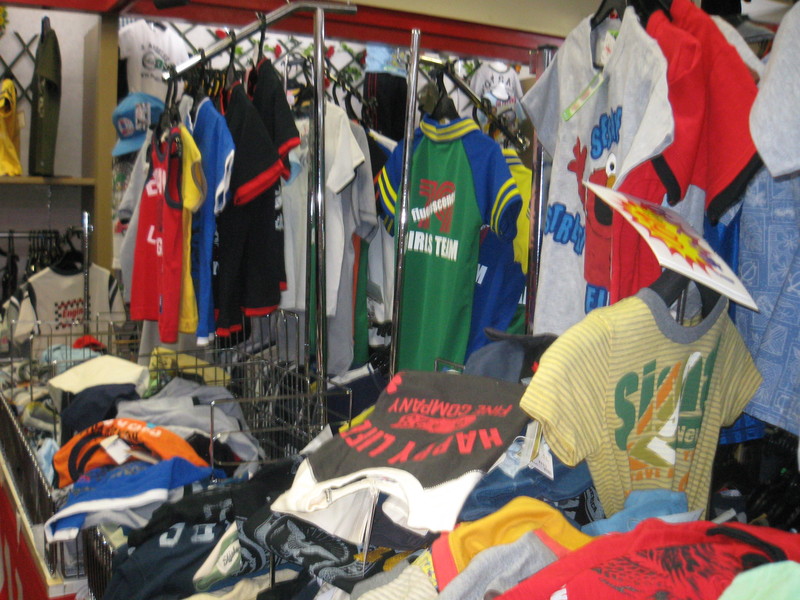 Also, we found so many shirts under $5.00/500 Yen. My son walked out with 10 new shirts for the new school year. What a bargain!! I also found my daughter some cute shirts, I mean, who could pass up this shirt?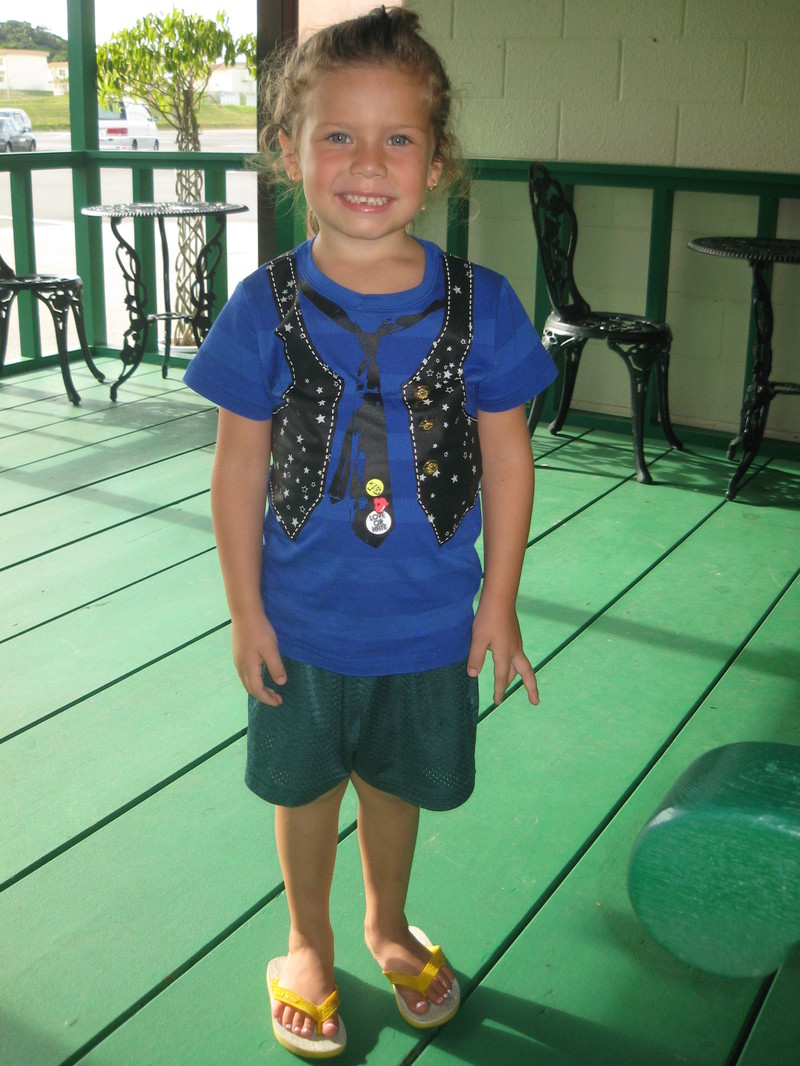 The store also has a little bit of everything else, from kitchenware, shoes, accessories, linen, and much more. It's not a wide variety, but you'll definitely find something you like at an affordable price.

Directions: From Kadena Gate 2, Turn left onto 330. Follow 330 past the Koza crossing (329). Stay on 330, You'll see this sign on the right side of the road. If you're coming from Courtney, turn left onto 75. You'll see the signs for the store just past the main 85 road (the road that leads to Makeman one way, Main City Mall the other way).
Again, I could not get information about their hours from the current cashier, but I will go back with specific words in Japanese and post that info ASAP.
Do you know of a good place to shop? Share the joy and email me! I can't wait to hear from you.