CONTRIBUTED BY ANNASTASIA MCPHERSON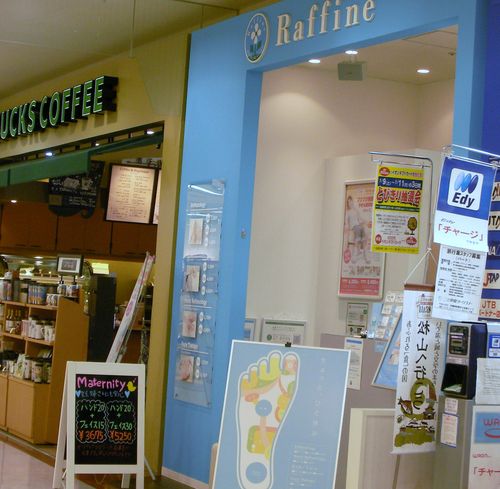 When my girlfriend told me about the new reflexology place in Jusco, I really didn't think much of it. I mean I have CoCok's right? Then a few weeks later after a long day of my kids stressing me out, I decided I needed a break, and went to get some reflexology done.
What exactly is reflexology?
It is an "alternative therapy" that promotes relaxation, improves circulation, reduces pain, soothes tired feet, and encourages overall healing.  The belief is that certain areas on the feet and hands are linked to other areas and organs on the body.  By applying pressure to these reflex areas, you can promote health in the corresponding organs.  See chart here.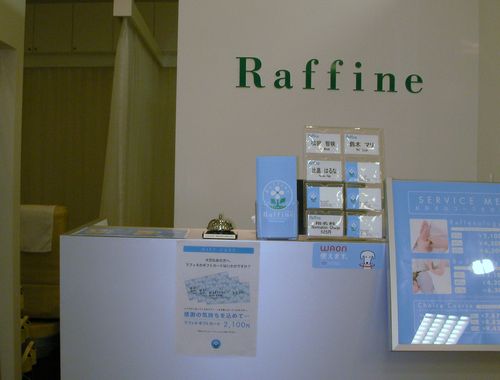 The place I went to is called Raffine. It is a new place that opened next to Starbucks in the Chatan Jusco. It is a fairly small place, but very cute.  I did not have an appointment, but they were able to see my friend and I both right away! They offer a few different services, Reflexology (feet & hands), Body care (back), and Face therapy.  I selected to receive the Foot reflexology, and the face therapy.  The lady had me fill out a couple short papers, asked me if I wanted a member card (of course I do!), and then had me sit in a little area until she was ready for me.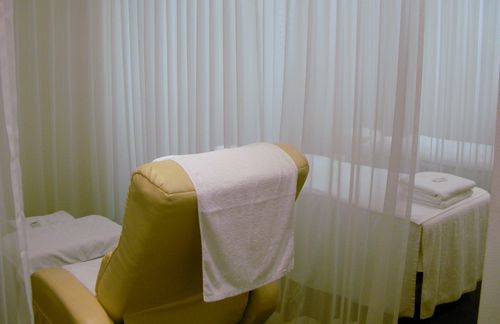 In true Japanese fashion, Matsuda  brought a basket up front and asked me to put my purse, and sweater into them. Then we walked back to the chair. This was not just any chair, but a super plush, soft, sink down into it COMFY chair. She reclined me back until I was comfortable, then went to work on my feet.  I must tell you, I am not too ticklish, and I do enjoy a good foot massage, but this. . . . this was AMAZING! It wasn't a super light touch, but not too rough either. I became super relaxed, and nearly fell asleep.  The facial therapy was wonderful as well.  I personally carry lots of stress in my face (as a lot of women do), so this was extra relaxing.  When it was over, we went back to the little sitting area, and they brought us a selected tea (there were 6 kinds to choose from).  We paid, and were on our way feeling a little less stressed, and light as a feather.  Go check out Matsuda and the other girls at Raffine soon!  You will be SO glad you did.
Services as follows –
Reflexology (feet)
20 min – 2,100Y, 40 min – 4,200Y, 60 min – 6,300Y
Hand Reflexology
20 min – 2,100Y, 40min – 4,200Y
Body Care
20 min – 2,100Y, 40 min – 4,200Y, 60 min – 6,300Y
Face Therapy
15 min – 1,575Y, 30 min – 3,150Y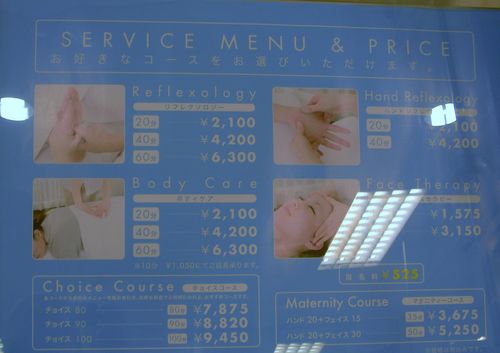 Raffine is located on the 1st floor of Chatan Jusco next door to the Starbucks. They are open . Phone number is .  Website can be found Here (in Japanese). They do take yen and credit cards.  Also with your point card, there are double point days! The girls will explain it all when you pay them a visit. You will be glad you did.
---
Raffine Reflexology & Massage
Phone: 098-926-2621
Hours: 10:00am – 10:00pm
Address: 〒904-0115 Okinawa Prefecture, Nakagami District, Chatan, Mihama, 8−3, イオン北谷ショッピングセンター
GPS Coordinates: 26.3163889, 127.75686489999998