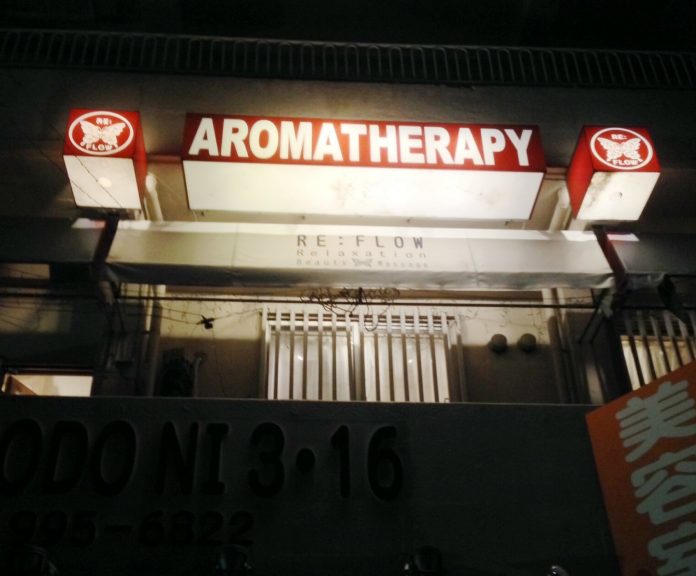 CONTRIBUTED BY EMILY BUREK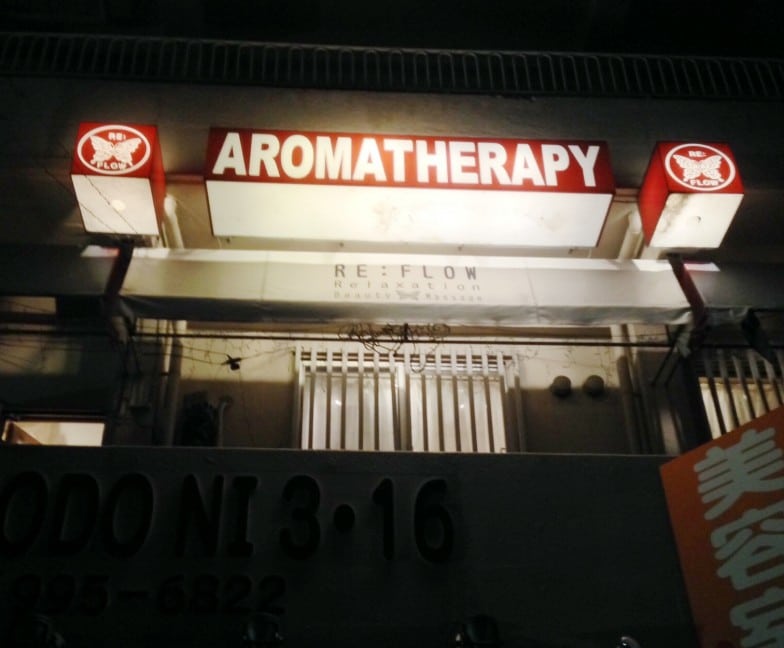 If you ever drive on Route 74, you may have seen a large Aromatherapy sign just east of Kadena Gate 3. This is the sign for Reflow Aromatherapy, located on the second level of the building.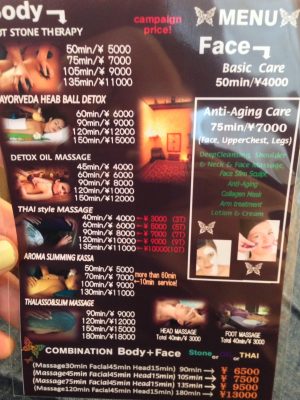 When you arrive they will have you remove your shoes and replace them with a pair of soft slippers. There is a small couch with lots of pillows is where you can sit and relax or you can look at all the different products they sell.
They have a little bit of everything to be able to take the spa experience home with you – face masks, body oils, incense and more. Most of the products and the whole area smell great. I bought a foot spray that cools and tingles and is wonderful for beating the summer heat.
The women who work there speak enough English to confirm what type of service you want. For my first appointment I got the lymphatic massage, and the second time I did a combination oil massage with facial.
My favorite was the lymphatic massage and I will definitely be going back for another. She worked on both sides of my neck in rhythmic circular movements with the perfect amount of pressure. My neck felt significantly relaxed and loose after that appointment.
The oil massage and facial was very good as well. The combo packages include a head massage which is a nice addition to the facial. The facial was your typical Japanese facial with lots of creams and massage. I love the way that they pitter patter their finger tips on your cheek bones and forehead – it is my favorite part of the facial. This technique seems very popular in Japan because all of the facials I have gotten here use this technique. Your entire face and head becomes relaxed.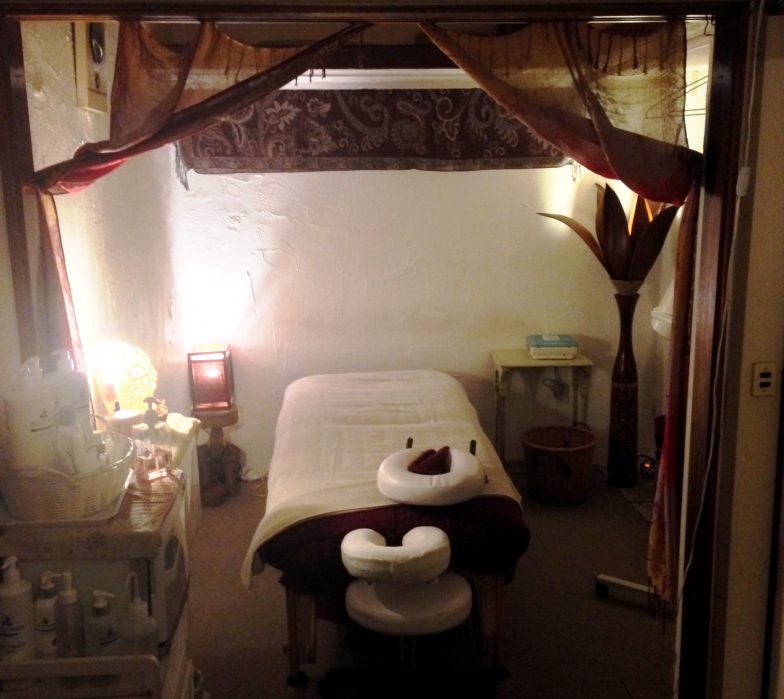 They offer all sorts of other massage like prenatal, Thai and hot stone. I don't know many details but my Okinawan friend says that it is also a massage therapist school. If you drive by at night and see their light on, it is probably because they have classes going on.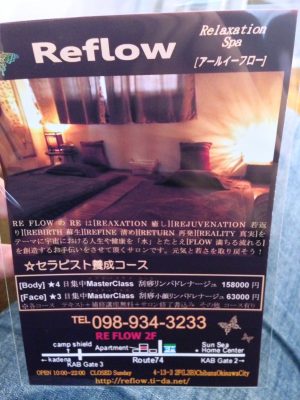 The first time I went, my Okinawian friend made the reservations. The second time I called right after they opened and they were able to get me in a couple of hours later. Their prices are very reasonable and comparable to other places on island.
Phone: 098-934-3233
Website: Reflow Aromatherapy (can be translated on Google)
Directions: From Kadena Gate 3, turn right leaving the base. About half a mile down there will be a light and a Family Mart. Turn into the parking lot before the light and park in front of the building.
Hours: 10:00 a.m. – 10:00 p.m. Monday-Saturday. Closed Sunday.
Payment: Yen only. See above photo and/or website for price list.