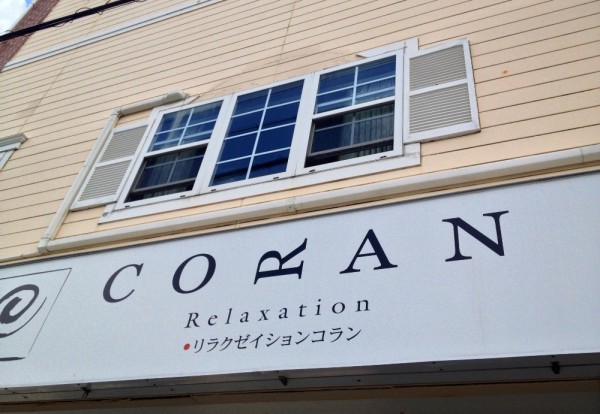 CONTRIBUTED BY LAURA SNELL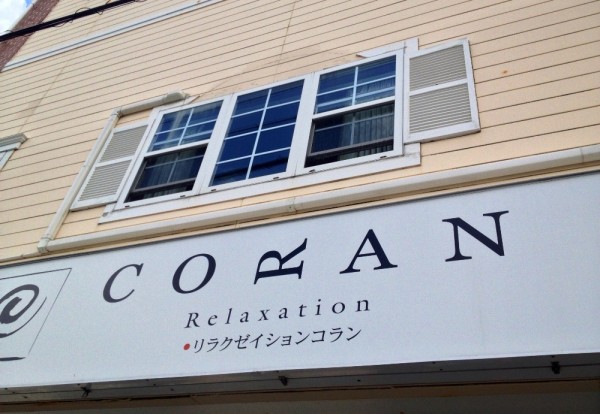 Had a long week? Need a little "me" time to rejuvenate? This is definitely the place to do that! Coran is a gorgeous relaxation salon/spa right on 58 (in very close proximity to Blue Seal). I received a gift certificate for my birthday from a very dear friend, and couldn't wait to get in for the Thai Massage (not only because–let's face it–everyone can use a massage, but also because I was intrigued; I've never had a Thai massage and have heard some wonderful things about them!)
Now, if you've never had a Thai massage, don't expect to strip down and lie on a table while they massage you with oils. No, at times I felt more like I was part of a circus act, or Cirque de Soleil. Some of the positions that my body ended in were not only impressive, but effective. I walked in a very sore person and walked out feeling like Gumby, and without the headache that I had entered the establishment with. She worked on knots in the back of my head (the cause of the headache) as well as spent some extra time doing some stretches to relieve some lower back pain and tension. I can't believe that I waited this long to try a Thai massage, I'll definitely be doing this again!
Some of the services offered at Coran are Thai Massage, Osteopathy (massage using pressure from thumbs and palms), Relaxation Spas (soak in a Jacuzzi after an oil treatment to further heighten your relaxation experience), Oil Massage, and Foot Massage (which they indicate is great for runners). They have individual rooms for a more private experience, and couples rooms for you and your significant other (or for a group of girlfriends to go together!)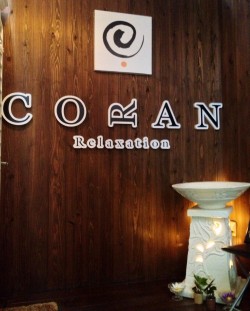 Phone: 098-989-9945
Payment: Yen or credit card
Hours: 11:00 a.m. – 8:00 p.m.
Address: 1-5-13 Mihama Chatan-cho Nakagami-gun, Okinawa, Japan 904-0115
Website: Relaxation Coran (They also have a Facebook page)
Directions from Kadena Gate 1:  Leave gate 1 going South on 58. When you pass the Starbucks and Blue Seal, you will see a tall building next (with open parking under the building), this is Relaxation Coran. You will have to make a U-turn on 58 to get back going the right direction and enter the parking lot. Parking available for 8 vehicles