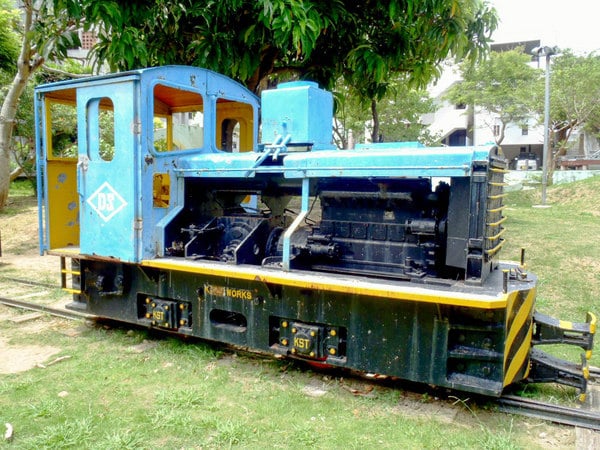 CONTRIBUTED BY KIRKLAND MARTIN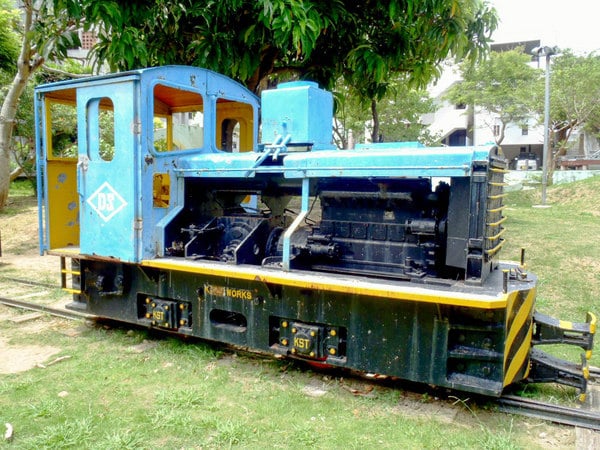 In pre-war Okinawa, there was a narrow rail system stretching from Naha north to Kadena, south to Itoman, and east to Yonabaru that carried freight and passengers to and fro. There are some pictures of the old rail system in the Japan Update issue dated 05/18/2015. It was completely destroyed during the Battle of Okinawa and was never rebuilt.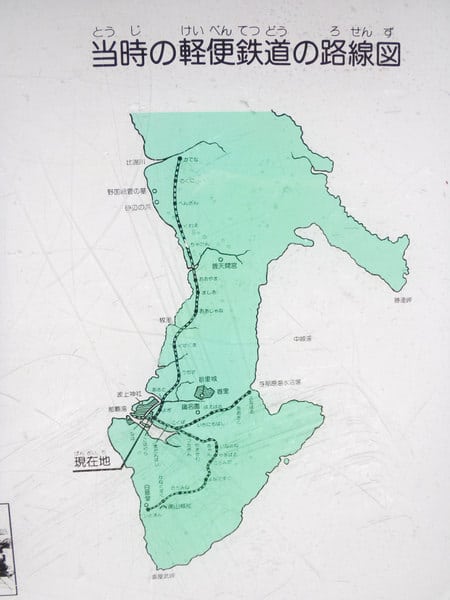 As I was doing my own research on the Battle of Okinawa, I saw the rail system depicted on many of the maps used during the battle. I wondered if there was any remnant of the rail system anywhere on Okinawa. An internet search only yielded references to the once existing rail system, a narrow rail system at Neo Park in Nago that is similar, and the train engine in Yogi park from the Kagoshima Prefecture. I didn't find any reference to a remnant, but I wanted to find something if it existed: a track, an engine, a train car.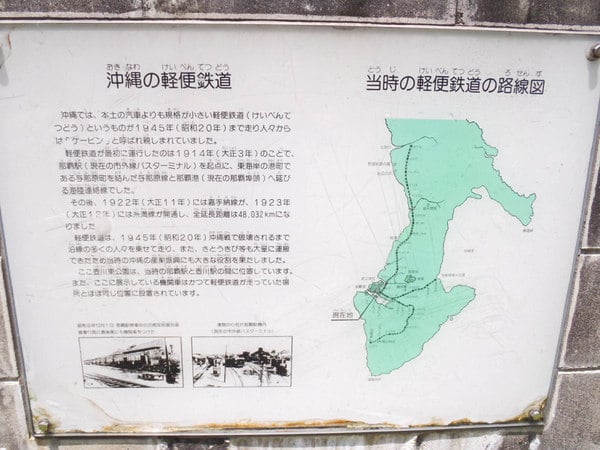 I began searching on my own in places where I had seen the rail system depicted on war maps to no avail. Then one day, while searching for an unrelated battle sight I parked my car at a Max Value and walked a block north towards the tomb-lined hill, stumbling across this treasure! It is a true remnant of the Okinawa rail system!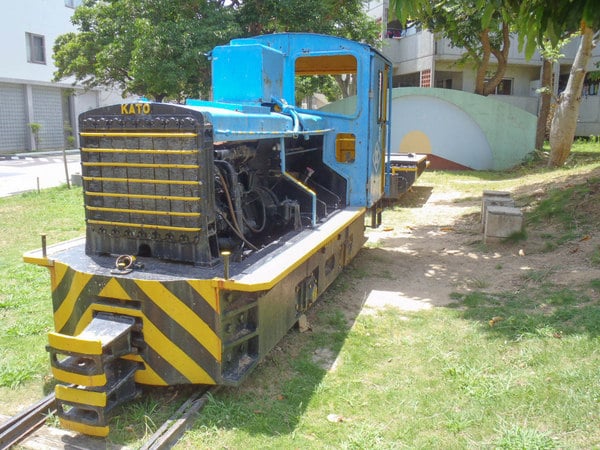 Interested in geocaching? I left a geocache at the site for your enjoyment.
---
Remnant of Narrow Rail System on Okinawa
Address: 〒900-0025 Okinawa-ken, Naha-shi, Tsubogawa, 1 Chome−12−5
GPS Coordinates: 26.2052000, 127.6819500
Directions: It is on display in a little un-named park just one block off the main road Hwy 330 in Tsubogawa, Naha. From Hwy 58 in Naha take Hwy 330 heading east towards Yonabaru. After passing the white sign above the road for Tsubogawa Station (on the Yui Yui Rail), go four more traffic lights. You'll see a Lawson on the left and just beyond it on the right is a Max Value. Park in the Max Value parking lot (there's no available parking on the left). Walk back to the light at the corner where Lawson is, cross Hwy 330 at the intersection and go north one block toward the hill in the neighborhood. You'll see the train in the park to your left.