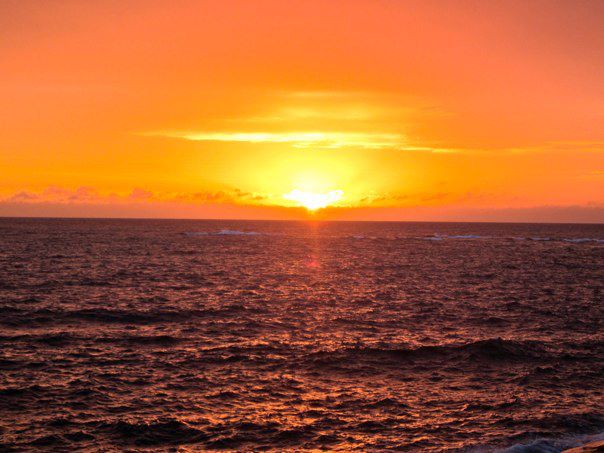 CONTRIBUTED BY "NICOLE"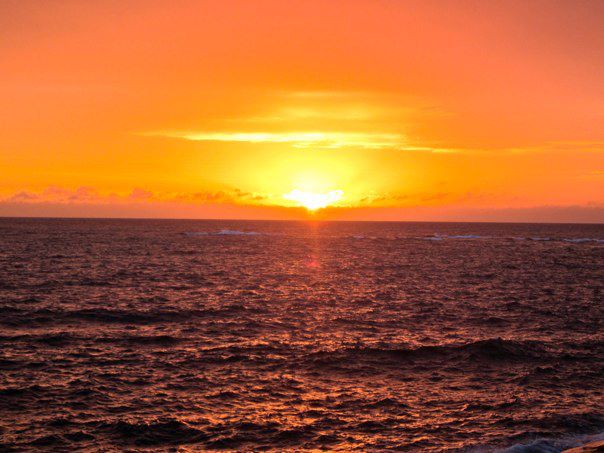 My husband is a career Marine. For as long as I've known him, he has planned on serving for at least 20 years. That all changed when we learned that he may no longer have that option. As we approach his 16-year career mark, we are standing at a crossroads. That is, we are waiting. Waiting to find out if the Marine Corps will allow him to finish his 20 years, or tell him it's time to retire now. We are not agonizing over which decision to make; rather, we are agonizing over a decision that is not ours to make. The military will decide for us.
I had been hearing the rumors for some time, but largely ignored them. I paid attention to the news reports about the troop drawdown, but I refused to worry. After all, there is no peace in speculation. I didn't give the situation any serious thought until I heard the words straight from his commanding officer: "You need to prepare." Then the FY14 STAFF SERGEANT RETENTION BOARD MARADMIN was released:
"THIS MARADMIN ANNOUNCES THE CONVENING OF THE FY14 STAFF SERGEANT RETENTION BOARD TO CONSIDER AND RECOMMEND ACTIVE COMPONENT STAFF SERGEANTS, WHO HAVE TWO OR MORE TIMES FAILED SELECTION TO GUNNERY SERGEANT AND HAVE GREATER THAN FIFTEEN YEARS OF SERVICE BUT LESS THAN EIGHTEEN YEARS OF SERVICE, FOR RETENTION WITHIN THE MARINE CORPS…"
In other words, if my husand does not get promoted this month, and because he has already been passed for promotion once before, the sun may be setting on his military career. Of the Staff Sergeants passed twice, the retention board will decide which Marines to retain, and which to let go.
At this point, we are planning for the worst-case scenario. We know that my husband has served faithfully, has always done his best to be an exemplary Marine, but we also know there are no guarantees. We are lucky in the sense that my husband has completed 15 years, making him eligible to apply for TERA (Temporary Early Retirement Authority), which would provide a smaller-than-planned-on pension, but still, it's something.
Of course, there are many variables that come into play when they will decide who is in and who is out. Certain MOS's will be harder hit than others. According to the MARADMIN, Marines with a weight problem, non-judicial punishment, or adverse paperwork in their record could be more vulnerable. My husband does not fall into any of these categories, but again, we have to expect the unexpected. I don't pretend to know every nuance of the decision-making process.
I am not panicked, although at times my thoughts get away from me. We have paid off our debt and have some money in savings. Is it enough? It's hard to know, especially when we don't know how long it will take for he or I to find a job, and we have no idea what our living expenses will be. Planning for this potentially massive change while living overseas is no picnic. If my husband is forced to separate, I will lose my job in Okinawa, too. We will move back to the states … and then what?
I try to resist being swept away by the endless "what ifs" of this predicament by focusing on the things we can control, like attending a Pre-Retirement Workshop offered by Marine and Family Programs. This organization, by the way, is a godsend to families like ours. We are saving every possible dollar for the uncertainty that lies ahead. We are praying. I believe God will take us where we need to go, wherever that is. We will make the best of it, because that's what we do. Isn't that what all military families do?
I write this anonymously not because I am ashamed of our situation, but because I could be any military spouse. At one time or another, we have all been at the mercy of an entity that makes life-changing decisions for us. We may not always be in the driver's seat, but we buckle our seatbelts and go.
Despite my best efforts to stay focused on practical planning, I find my mind wandering down many different paths. I picture us moving into my parents' house (or his) while I peruse newspapers and websites for hiring announcements. I see the image of my husband as a full-time student, making the most of his Post-9/11 GI Bill benefits. I consider whether I could wedge my foot back in the door to my old career, the one I had before I became a military spouse.
The waiting game has me wading through all of these hypothetical scenarios, and more. I don't know how much good it's doing, but I hope at least I will not be caught off guard, whatever happens. I am not angry, or worried, but maybe a little scared. Just a little. The uncertainty appeals to my sense of adventure, if not my sense of stability.
Writing about what I'm feeling is cathartic for me. I know there are others in the same or similar situations. I wonder how many of us are wondering, fearfully, silently? I invite you to share your experiences, especially those of you who have already been down this road. What is helping/has helped you navigate these uncertainties and challenges? I think we can support one another through this Okinawa Hai community, and I'm happy to start the conversation.