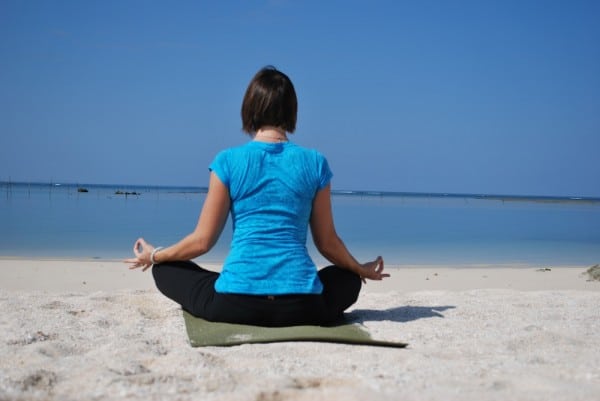 CONTRIBUTED BY CRYSTAL SCHOLLARD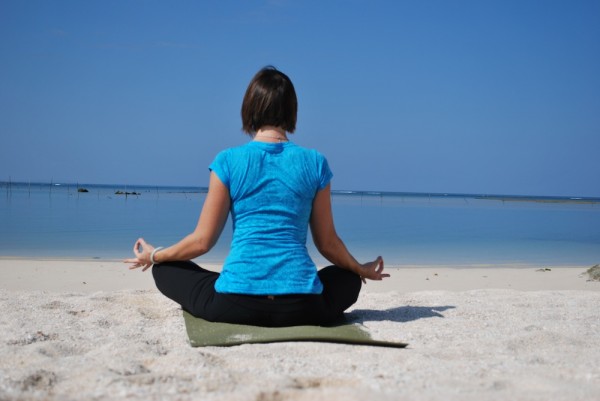 As I lay there quietly on the beach listening to the waves of my breath and slowly hear the sounds of Rewa calling me back, I realize I've found another slice of heaven here on this gorgeous island!  I roll to my right, then slowly sit up and listen to the beautiful offerings of love, acceptance, balance and happiness Rewa is sending out, then silently whisper "Namaste" as she concludes this week's Yoga Ahh session at Araha Beach.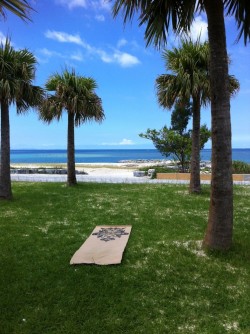 I came to meet Rewa after quite a few months of pushing from my husband.  See, once we moved here, my fitness routine was thrown off.  I had a hard time finding the 'right' time to make it all work, and long story short, I was gaining weight with all the amazing food around here.  So, I finally gave in and wondered down to the beach one Thursday morning.  I was completely nervous.  It was my first yoga class, EVER!  I had done a few videos at home, thought about yoga, toyed around with the idea of yoga, but had never really 'done' yoga, much less kept up with a practice.   To top it all off, I was late, as my child's preschool didn't open until 9, right when the class started.
I had been in contact with Rewa via email, and she had brought an extra mat for me that day.  It's a good thing it was already laid out because if it hadn't been, I think I would have never made it down to the beach from my anxiety and already being late!  So, I took my spot, and jumped right in.  Half the time I didn't know if I was in the "right" pose, or even moving my body in the right direction!  Rewa was amazing!  She was fun, gentle, and helped me move the "right" ways, all with a smile!  At the end of the class, I felt AMAZING!  All my fears were gone, my body was sore in that "just worked out" good way, and my spirits were high!
I've gone back countless times to Yoga Ahh on the beach!  Each time, it's a wonderful experience.  Rewa's happy, upbeat, positive attitude makes each practice fun and exciting.  Her love of Yoga and delight in sharing it shows through each class. It really feels like an hour with great friends, despite new faces, or old ones!   She has taught me so much about relaxing into poses, breathing when it's hard, and loving where I am right now.  So much of her classes have carried over into my every day life.  I've learned how to relax into the chaos military life can bring, breath through the hard times, and cherish each day and each moment as a gift.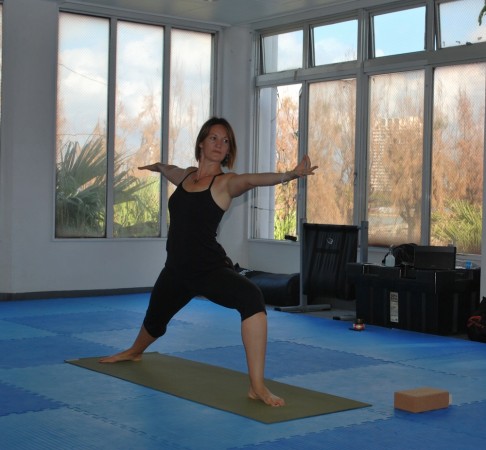 Hours:  In addition to Yoga Ahh on Thursdays (9am), she has expanded her classes even more and now offers a Wednesday and Friday Studio class with a great ocean view right off of Araha Beach.
Website:  You can find out more about each of her classes here, as well as private lessons, group lessons, more information and pricing here: rewazenyoga.com
If you are brand new to Yoga (like me!) or a seasoned practitioner, I encourage you to head down to the north end of Araha Beach on Thursday mornings.  The joy, happiness and balance you will leave with will have you coming back each week for more!
Namaste!
This post was featured in Stripes Okinawa!