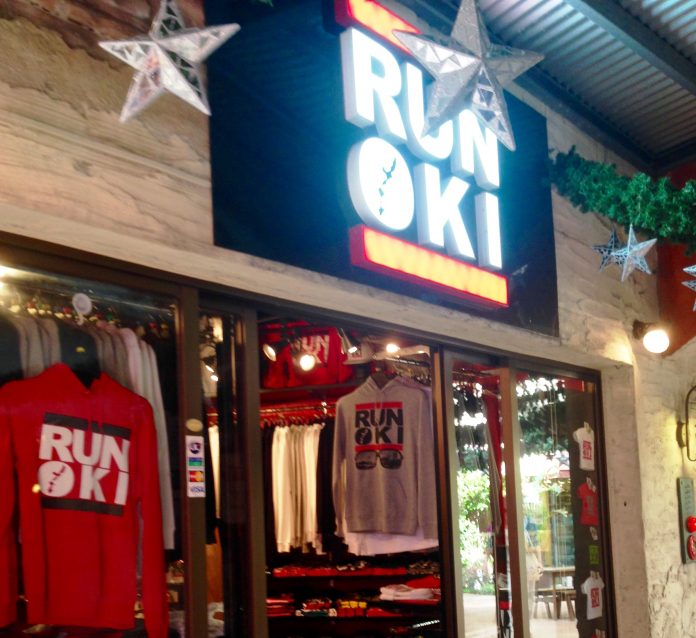 CONTRIBUTED BY LAURA SNELL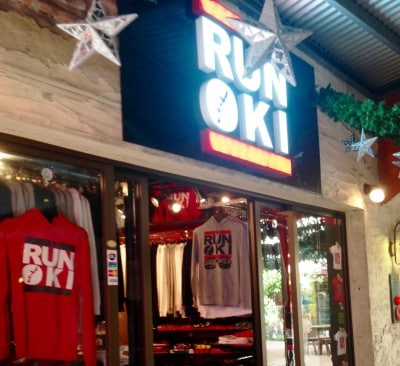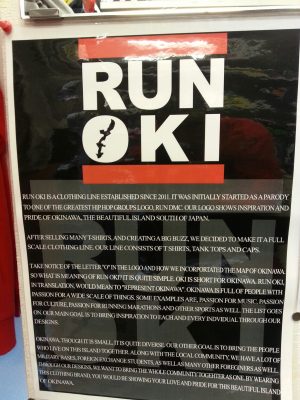 You may have seen the shirts and sweatshirts around town; the Run Oki logo is so distinct and eye-catching. I remember seeing one and trying to figure out what it was (I thought it was an actual running club at first). Finally, I found the store in American Village and asked. Run Oki is a clothing line that was developed to embrace all things wonderful about Okinawa. The full story behind the brand is posted on Run Oki's website.
Run Oki offers everything from t-shirts, hoodies and hats, to backpacks, keychains and stickers. You name it, they probably have it, with a cute little "Run Oki" logo on there! The logo was inspired by that of famed hip hop group Run DMC.
I will say that the sizing is definitely on the smaller size. I got a MEN'S size large sweatshirt (they do shrink a little in the wash) and I definitely wouldn't want it to be any smaller (I'm an average size medium in women's if that helps with size referencing).
The Run Oki wear is an awesome gift for your friends and family back home, giving them a taste of this wonderful little island, or for yourself! My only problem when entering the store was trying to figure out which t-shirt and sweatshirt to get. Now, of course, I want to go back for more!
Happy Shopping!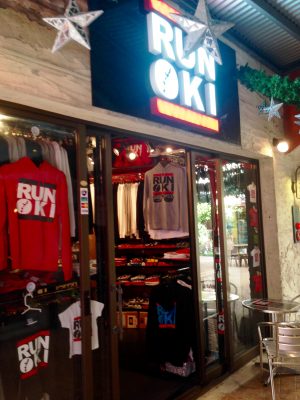 Hours: Open daily 12:00 p.m. – 9:00 p.m.
Phone: 098-936-9022 (American Village store number. There is also a smaller store on Gate 2 Street)
Payment: Yen, Credit Card (for an 8% fee)
Address: 9-18 Mihama, Chatan-chō, Nakagami-gun, Okinawa-ken, Japan (Located in American Village, in Depot Island, in the back) Secondary Location: Gate 2 Street (next to Oki Vapes)
Directions: From Kadena Gate 1,  turn left on 58. Turn right at the light after A&W and head into American Village toward the sea. Run Oki is in Depot Island on the back side (closer to the water). The gate 2 location is next to Oki Vapes.
Map Coordinates: 26.3162208, 127.7546178 (American Village location)
Website: Run Oki