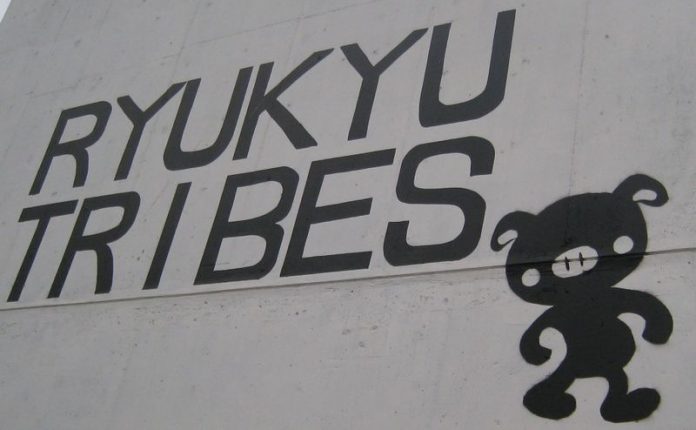 CONTRIBUTED BY JEANINE CZUBIK
Last week on a drive up north to "see what we could see", my friend and I spotted Ryukyu Tribes – with this artistically refined pig: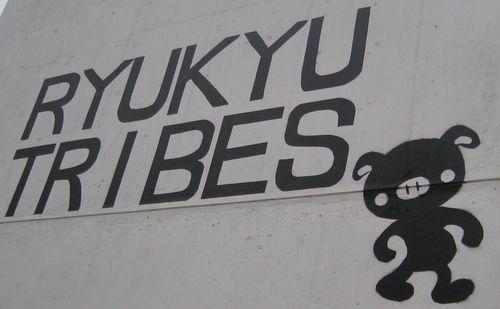 I am no longer fazed at seeing pigs in Okinawa: from the Puma sneaker brand styled Shisa shirts to the real skinned pig's face (snout included) for sale in the refrigerated section at the Pineapple Park, it is clear – Okinawans seem mildly obsessed with swine.  Fortunately, the pig painted on the side of Ryukyu Tribes is cute and a sign of only pleasant things to see inside.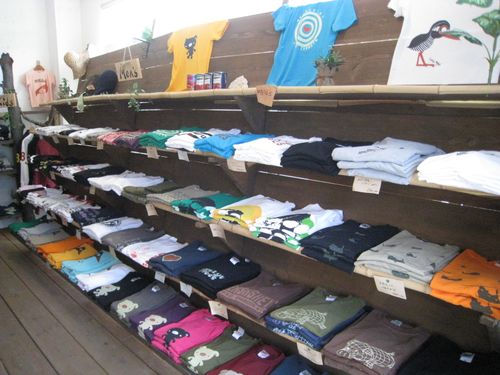 When we asked owner and designer Akihiro Kambayashi what was his inspiration for the shop which opened one year ago, he chuckled and said "No idea".  One thing is clear; however, his printed shirts, sweats and jackets are uniquely Okinawan.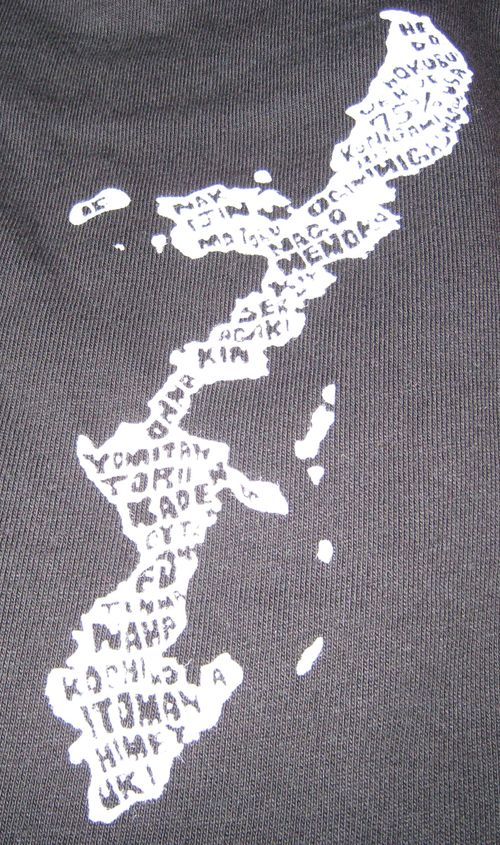 Akihiro also designed the building.  While the exterior is sharp-lined and modern, the plank floors and spiral staircase inside give it a rustic, cabin-like feel.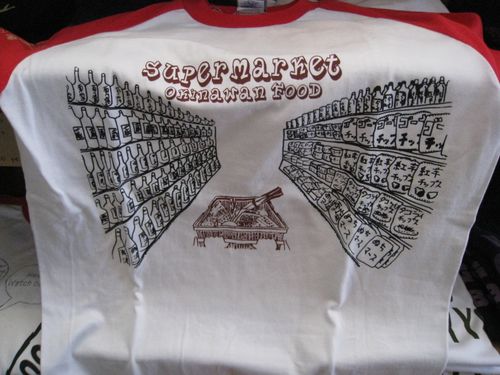 Beyond clothing, there are bags, gift "sushi" sets, handmade jewelry and key chains created by other artists.  Prices on gift items started around 300 yen, while t-shirts were 1500 yen and up.  Sizes for children, men and women.
---
Ryukyu Tribes Clothing Shop
Phone: 098-966-1665
Website: ryukyutribes.com (Japanese)
Hours: Daily 1100 – 2000
Address: 706-17 Serakaki, Onna, Kunigami District, Okinawa Prefecture 904-0404, Japan
GPS Coordinates: 26.5086265, 127.87319969999999
Directions: From Kadena, head north on Highway 58 towards Onna Village. Continue past Manzamo and Manza beaches.  Watch for the light and signs for Seragaki Beach and follow this road around a long curve.  Ryukyu Tribes is the first building on the left around the curve.  Coming from the south, the building looks like the picture below. There is a realty office just past Ryukyu Tribes.  If you see a large red Torii gate on the left (it's a restaurant), you've gone too far.